10 Recommended iPod Mini Accessories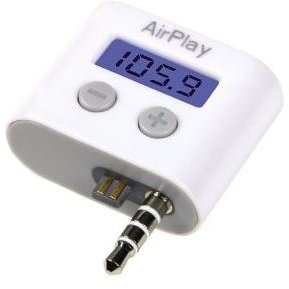 The iPod Mini is a very portable MP3 player, which is why most iPod Mini accessories are designed to be portable and compact too. Not all of these accessories where made to be compact, though. Some of them were made to enhance the music listening experience for the iPod Mini user.
XtremeMac AirPlay FM Transmitter for iPod Mini
Ever wanted to blast music from your iPod Mini in your car? This iPod FM transmitter can do just that. All you have to do is plug it in your iPod Mini, set the frequency, tune into that frequency and enjoy your music. You can even use it outside your car, as long as there is an FM radio nearby. Its compact design lets you carry it around with you wherever you go, making yourself a portable FM DJ. It is even energy-efficient, so you don't have to worry about it sucking the battery dry.
Price: $10.00
iHome iP9 Speaker Dock with Clock Radio for iPod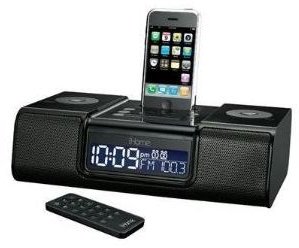 This speaker dock and clock radio combo offesr 4 main benefits for owners of iPod Minis. First, it has a customizable alarm clock system that lets the user set different alarm times for weekdays and weekends, as well as choose whether the alarm will come from the built-in radio or the iPod. Second, it lets the user play music from their iPod Mini with amazing clarity and power. Third, the dock charges the iPod Mini whether it is being used or not. Finally, it has auxiliary input that lets the user connect other types of audio devices.
Price: $80.36
Kensington K39224US PowerBolt Micro Car Charger for iPod Mini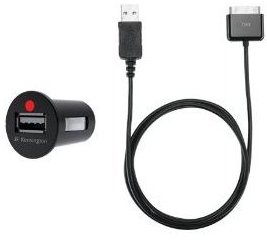 This car charger is actually a USB data sync cable with an adapter that lets you plug it into your car's lighter socket to charge your iPod Mini. It is compatible with the iPad, the iPhone and several versions of the iPod, including the Mini. It has a very compact design so it can easily be carried and stored in your car or anywhere else you choose to bring it.
Price: $8.49
Griffin iBeam Flashlight and Laser Pointer for iPod Mini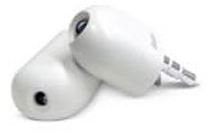 This duo of plug-in devices is compact enough to easily be connected to you iPod Mini without turning it into a bulky mass. There are two pieces to this accessory. One is the flashlight, and the other is the laser pointer. The laser pointer is powerful enough to become a useful tool in pointing out things in the dark, such as a particular item on the screen during a slide presentation. Of course, it can also be used simply for fun. The flashlight may not be powerful enough to use it as an effective guide to see a path, but it is extremely helpful when locating nearby things in the dark. These accessories just require you to plug them in, getting their power from the iPod itself.
Price: $2.01
Maximal Power Replacement Battery Kit for iPod Mini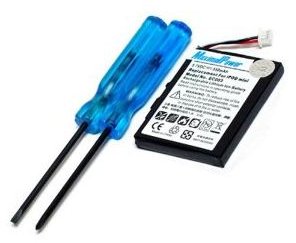 If your iPod Mini's battery dies on you and needs to be replaced, you can choose to have it replaced by a professional - which can be costly - or you can go with this replacement battery kit. It has a long life li-ion battery that comes with instructions, and a tool for safely replacing the battery without employing the skills of a professional.
Price: $10.50
More iPod Mini accessories on the next page.
Here, we continue discussing iPod Mini accessories worth checking out.
Monster iCarPlay Wireless Plus FM Transmitter and Charger for iPod Mini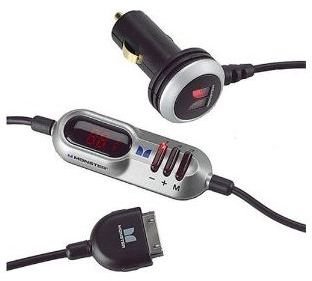 This FM transmitter is not only capable of tuning into FM stations, it also lets the user have the chance to program 3 favorite stations. While the user is listening to songs from the iPod music that is blasting in their car, this device is also charging it in a quick manner, thanks to its smart digital charger technology. Its LED lights and sleek design give it a hip look that blends into the design of most car interiors. It doesn't just enhance your music listening experience, it also makes you more stylish.
Price: $79.99
iLive IS208B Stereo Speaker System with iPod Dock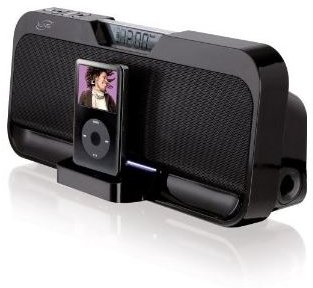 Its stylish design is the first thing that wil get your attention, thanks to the digital clock LCD display. What will grab you attention even more, however, is its great audio quality - thanks to its acoustically calibrated speakers. You can use the dock to attach all kinds of iPods. If you are not satisfied with the iPod-speakers connection, you can use the input and output auxiliary connections to gain access to other external audio devices.
Price: $44.95
XtremeMac Shieldz Cover for iPod Mini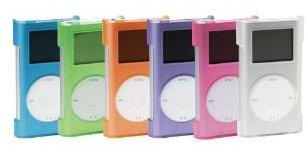 This cover for the iPod Mini comes in six unique colors that are stylish and bright. It is designed to protect your iPod Mini from scratches and dirt while still giving you clear access to the screen and the click wheel. It also leaves enough room at the top and the dock connector so you can still attach different kinds of accessories to your iPod Mini without taking off this cover.
Price: $8.99
Altec Lansing iM-237 Orbit Ultraportable Speaker for MP3 Players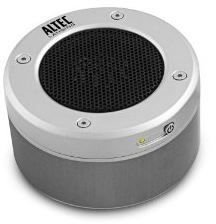 This very compact speaker is compatible with all kinds of MP3 players, including the entire line of Apple iPod products. It lets users experience sound in a 360-degree pattern, giving it the power that matches larger speaker systems. Even with its compact design, it still provides a way to show the user the battery status and whether the power is on or off through a small LED light. The cable can be stored by wrapping it around the device, making this one of the most compact, portable and powerful speakers with great sound quality available.
Price: $16.99
Universal Apple iPod USB Charger Kit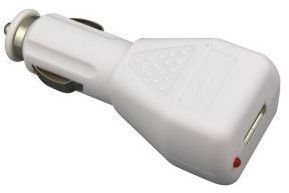 This collection of iPod Mini accessories includes a USB retractable Hotsync cable, a USB home travel charger adapter and a USB 12V cigarette lighter charger adapter. You can attach either of the adapters to the Hotsync cable to charge your iPod mini in your car or by using a wall socket. Of course, on its own, the Hotsync cable can be used to connect the iPod to a computer for data transfer or charging purposes. The kit is designed to be compact and portable, so there is no problem in bringing it everywhere. It gives the user the chance to have a way to charge their iPod Mini wherever they are.
Price: $2.15