Flexible Zen X-Fi Armband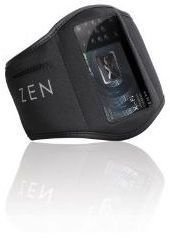 Lots of Creative Zen player owners purchased their devices to exercise with, without knowing how they are going to keep the MP3 player in a sweat suit with no pockets? It's almost impossible, unless you have a flexible armband. With this accessory, you won't have to worry about it slipping down your pants ever again.
The flexible armband straps snugly around your arm and Velcros into position. This sleek black accessory retails for around $20.
Screen Protector
One of the best accessories for Creative Zen player is a screen protector. Keep your device impervious to minor scratches, drops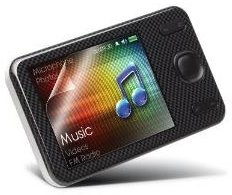 and dings with this protective plastic shield which naturally sticks onto the face of the MP3 player and strips off just as easily when it needs to be changed.
Screen protectors often come in a pack of three. The three-pack usually retails for around $8.00.
Zen Aurvana In-Ear Headphones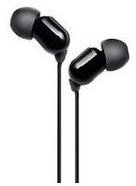 If you're tired of using the typical earbud accessories for Creative Zen MP3 players, splurge a little and shell out for the Zen Aurvana in-ear headphones. They're not just another set of earbuds. They block out most background noise so you don't have to damage your hearing by cranking up the volume to dangerous levels.
The In-Ear Headphones feature cushy, contoured bud tips that fit snugly inside your ear so you don't always have to readjust the fit. They're a little pricey at $65.00 but certainly worth the money.
Clear Protective Case
The Creative Zen clear plastic hard case is one of the best protective accessories for Zen MP3 players. Instead of simply
covering your player with a screen protector, you can give it extra protection while carrying it around in your backpack or your pocket if it's inside a hard case.
The case also comes with a keychain so that you can dangle it from your belt, purse, bag or backpack. The protective case ordinarily sells for around $15.00.
Leather Carrying Case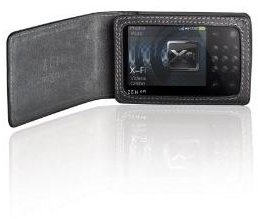 The Creative Labs leather case for Zen MP3 players features a flip-top cover and a protective inner pocket so you can navigate your MP3 player without ever taking it out of the case. There's a slot on the side that allows you to plug your headphones into the player and listen to it while it's in the case.
The carrying case comes in black and sells for around $25.00.
Zen Skin Pack
Why choose only one color skin for your Zen player when you can have three? With the Creative 3-In-1 Skin Pack for Creative Zen MP3 players, you can choose between red, black and blue depending on your mood.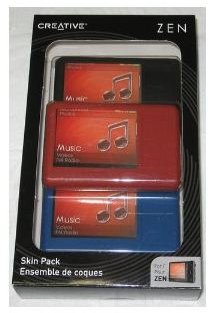 Each silicone skin comes with a belt clip that conveniently fastens onto your belt, waistband, pocket or purse. You can purchase the three-in-one skin set for around $15.00.
Whether you're looking for a Christmas or birthday gift for a Creative Zen MP3 owner, or if it's for yourself, there are plenty of accessories for Creative Zen MP3 players to choose from.
Image Credits: Amazon.com