The Best 46" LCD TV: Buying Guide & Recommendations 2010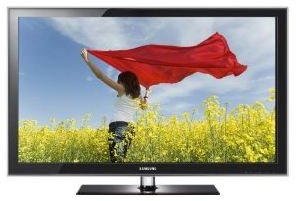 These two variables will assure that the TV doesn't suffer from banding, shadowing, or pixelation problems.
Samsung LN46C630 46-Inch 1080p 120 Hz LCD HDTV
The Samsung LN46C630 is a great 46 inch LCD TV for a very good price. It currently retails at $1,248.98 on Amazon.com and is worth every penny. With a 120,000:1 Dynamic Contrast ratio the colors pop off this screen and the blacks are deeper and whites are brighter than almost any other television in its class. When viewed next to the competitors the visual difference is stunning. It comes with a gaming mode that speeds up the picture refresh rate so there are no jolts during in game high action scenarios. Not only that the Samsung comes with all sync that syncs up your entire household. A wired or wireless DLNA connection lets you stream your PC audio and video files to your HDTV using your remote. There are also 4 HDMI ports and two USB ports for inputting all kinds of HD media. The ConnectShare system allows for direct access to files on a hard drive or digital video device. This is one awesome television and would look great as the centerpiece of a home theater system.
Sony BRAVIA KDL-46EX500 1080P 120Hz 46-Inch LCD HD TV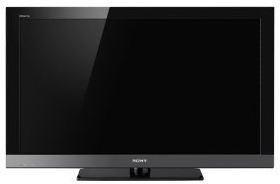 The Sony Bravia is value priced at $898.00 and delivers a great picture and sound quality with 1080p resolution and automatic lightsensor technology that adjusts the brightness of the picture according to the light level in the room. With 6 HD inputs including 4 HDMI connections this is the ultimate high definition video machine. The Bravia also features 120Hz flowmotion including image blur reduction technology to deliver a crisp, fluid and realistic viewing experience during fast-action scenes. It also has the 24p cinema setting that allows movies to be displayed in their natural 24 frames per second format. As far as feature viewing display go, this one is near the top.
LG 47LD520 47-Inch 1080p 120 Hz LCD HDTV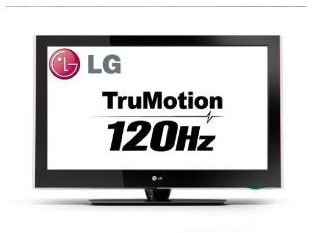 The LG 47LD520 isn't a true 46 inch tv, it goes the extra mile or I should say, the extra inch. With a 47 inch display the LG sports a 1080p 120 Hz picture for only $779.99. The 100,000:1 dynamic contrast ratio allows for more stunning colors and deeper blacks. Add to that the capability to play MP3 audio files and JPEG photo slideshows from a USB drive and stereo speakers with 20 watts of power and Dolby Digital decoding and you have a powerful multimedia machine. Oh yeah, there are three HDMI inputs as well. This set is great with gaming components as well. This is a great addition to any living or game room.
Philips 46PFL3705D/F7 46-Inch 1080p 120 Hz LCD HDTV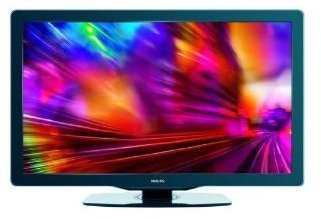 If you are looking for a high quality sound to go along with crisp, clear picture then you need to check out the Philips 46FL3705D for $642.31. This HDTV uses innovative sound mixing to expand the virtual distance between its two speakers, giving greater depth to the audio experience. It also has a Dolby Digital output for connecting to a home theater system. The picture quality isn't half bad either, 1080p with 120Hz refresh rate give a great range of colors along with fantastic black and white depth. The set also has 3 HDMI inputs and a USB port for easy access to flash drive media.
Sharp LC46SB57UN 46-Inch 1080p 120 Hz HD-LCD TV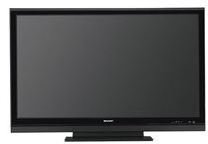 This Sharp LCD HD TV is half price at Amazon.com. Originally listed at $1500 it is down to $799.99 for the holiday shopping season. It is packed with some of the latest technology including 4 HDMI inputs, 1080p resolution and 120Hz refresh rate. With an 8,000:1 dynamic contrast ratio and Sharp's Spectral Contrast Engine for deep blacks and crisp images this set looks great. Take a look at it if you're on a budget and none of the others seem to fit exactly what you're looking for. While it may not be the best 46" LCD TV on the market today it is still a good value for the price.