Top Rated Flat Screen TV Christmas Buying Guide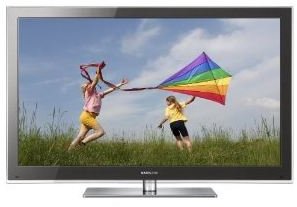 Samsung PN63C8000
This 63 inch plasma HDTV is also 3D compatible. It has stunning picture quality and amazing audio although there is a slight buzz (as with all plasma televisions) if your ears are in good enough shape to hear it. The 1080p 2D HD picture quality is possibly the best that has ever been seen. With an amazing 600Hz refresh cycle the picture has no shadows, no ghosts, no pixilation – just crisp clear picture. At $3129.98 right now this may be the best 3D television on the market.
The Samsung PN63C8000 has customizable widgets that give you access to BLOCKBUSTER, Facebook, YouTube, Flickr and more – all on your HDTV. It also has built in flash memory for storage of personal images. It also has connectShare technology to allow USB devices to attach effortlessly. There are also 4 HDMI ports for hooking up all of your digital devices to this bad boy. The audio is theater quality as well with SRS TruSurround HD.
The Crystal Full HD Engine makes the Samsung pop with Images of incredible clarity. This is achieved by the Samsung Crystal Full HD Engine chip. By unifying all of the TVs advanced imaging technologies, the Samsung Crystal Full HD Engine expands performance, enhances all aspects of the image, and takes picture quality and image integrity to new levels of excellence.
If that wasn't enough the motion judder canceling virtually eliminates blurring, even with fast-moving images. Whether you're watching action films or sporting events, you won't miss a second of the action with this top rated flat screen tv.
Philips 19PFL3504D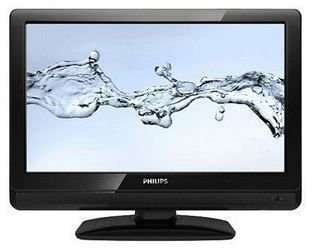 At $162.50 this little set is a must have for every kids room. It has a beautiful 720p picture and 60Hz display run by the brilliant Digital Crystal Clear engine. It has an ultra modern design featuring 2 HDMI connections with EasyLink (so easy that even an adult can use it!). There is also a personal settings wizard to guide you through audio and video setup without the need to individually adjust tint or RGB levels. The multiple HDMI ports allow both a DVD or Bluray player and a gaming system to be hooked up simultaneously.
Sylvania LC195SLX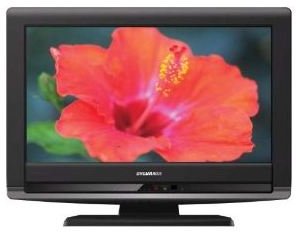 This is a pretty basic setup, nothing too fancy, but for the price it is one of the best deals available. Currently $169.00 at Amazon.com this bedroom flatscreen HDTV is a great addition or upgrade. The 19-Inch High Definition LCD TV or PC Monitor has HDMI inputs for great picture quality and true 16:9 aspect ratio. Although it doesn't come with a built in tuner hooking it to a set of rabbit ears will allow you to pick up local HD and SD channels. Again, nothing fancy but a great gift for a younger child who has been stuck with a hand me down analog television for way too long. This is my top recommended flat screen tv for people on a budget.
Vizio XVT423SV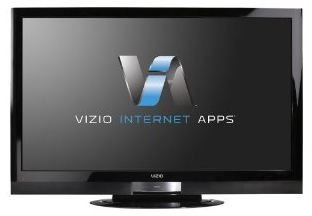 At an insanely low $1102.02 the Vizio 42 inch XVT423SV comes complete with built in Internet Apps, WiFi 802.11n dual-band, Bluetooth universal remote control and a host of other goodies. With a 240Hz refresh rate the 1080p picture runs seamlessly even during the highest action sports broadcasts.
This awesome set is packed with the latest technology that combines advanced picture quality, immersive virtual high definition sound and premium wireless Internet connectivity with built-in Wi-Fi 802.11n dual-band so you can enjoy the convenience of on-demand movies, TV shows, social networking, music, photos and more with just the push of a button on the premium Bluetooth QWERTY keyboard universal remote. With a 10,000,000 to 1 Dynamic Contrast Ratio it delivers deeper blacks and brighter whites through contrast and dimensions. The XVT423SV renders every image with amazing precision, color and contrast. Enjoy immersive virtual high definition sound with SRS TruSurround HD premium audio processing and SRS TruVolume, eliminating volume inconsistencies between programming.
This HDTV comes with Amazon Video on Demand, Flickr, Netflix, Rhapsody, Twitter, VUDU and Yahoo TV Widgets pre-loaded on the TV, ready to launch on-screen at the touch of a single button on the remote. You can continually discover and download more apps from other content and service providers by browsing our gallery of apps that is dynamically updated right on your VIZIO HDTV.
This TV is no slouch when it comes to access ports either. With 5 HDMI (with HDCP), a component, a composite A/V, an RF, a pc input, an Ethernet connection, an SPDIF digital optical output, a stereo output and 3 USB ports this could be the multimedia brain of an entire house!
Sceptre X240BC-FHD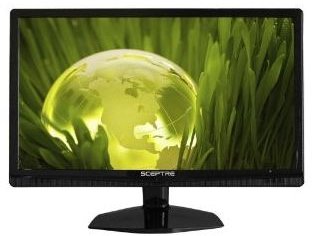 This Sleek Sceptre X240BC-FHD is a black 24" 1080P full LCD HDTV featuring crystal clear LCD display with an ultra-fast 2 ms response time, 4,000:1 contrast ratio and dual HDMI ports for the complete home entertainment experience. Additionally there is an innovative USB port that further expands functionality, allowing users to listen to music and view digital pictures quickly and conveniently. The X240BC-FHD is Energy Star 3.0 complied, making them a nice widescreen addition to any home. The ultra modern design makes this a top rated flat screen tv that will compliment any interior design as either an integrated component or a perfect foil. Plus it's only $269.99!