Tips on How to Setup a Backyard Theater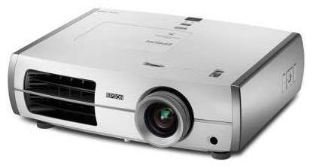 Setting Up a Backyard Home Theater
If you enjoy entertaining company in your outdoor living space, then you may be interested in a backyard theater. Unlike traditional home theater systems, these backyard home theater systems are more reminiscent of a drive-in theater.
In standard home theaters, you generally have a large, flat screen televisions. Most home theaters nowadays have moved away from projectors and portable screens. But, these are exactly the devices that you need for a theater in your backyard.
Backyard Theater Projector
Backyard theater projectors can show films at between 720 and 1080p. If you are considering purchasing a projector, go for a projector that shows at the 1080p level since it will give you a better picture and offers you deeper blacks. In a backyard theater, you are bound to have some light pollution, and the deeper blacks will help you better see the movie being shown.
A great home theater projector is the Epson PowerLite Home Cinema 8350, which runs around $1,300 online. It can provide you with great picture quality even in extremely bright areas, and you can adjust the zoom on it. The colors on this machine are also fantastic.
The only major issue with this projector is that it weighs about 16 pounds, which is something that you will run into with many home theater projectors. While this may be acceptable in standard home theater rooms, it's going to be a problem in your backyard theater space. Why? Well, you need to be able to bring your equipment in and out of your house.
In an outdoor space, your equipment is going to be subjected to weather, including rain and/or snow. So, you need to store equipment indoors. One way around this is to setup your system on a rolling stand. This will help you in two ways. Not only does it help you move the system in and out of your outdoor space, it will also give you some height to help your video signal avoid objects along the ground.
Projector Screen
For your projector screen, look for one that folds up. If you have an area where you can install it permanently, that would be great. You can even install it under a pergola or overhang to protect it from the wind. If not, look for one that folds up into itself and that you can move easily.
The Projecta Model B 106 Pull-Down Project Screen is a really good, durable screen, and the dimensions for this screen are 52 inches high by 92 inches wide. It also has a 16:9 aspect ratio to help more of your guests see the screen.
Picking a Backyard Theater Location
Besides the equipment, you need to find a good spot to set up your backyard theater. Pool areas are good since there won't be any obstructions. But, any type of flat patio area where your guests can gather around and see the screen is perfect for an outdoor home theater area.
Image Credit (Amazon.com)