Video Projector Mounts: Buying Guide & Recommendations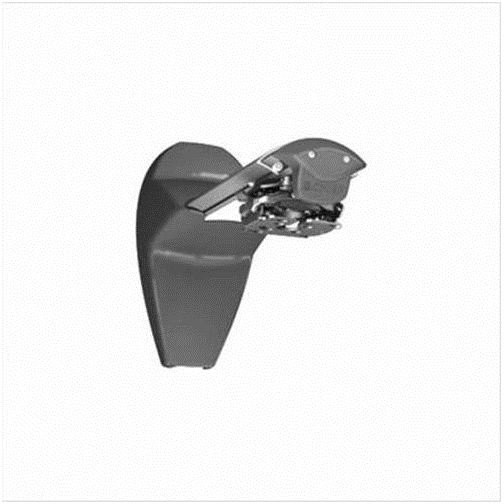 Choosing a Ceiling or Wall Mount
Rapid advancements in technology have resulted in video projectors becoming an increasingly popular choice for many media rooms. Modern projectors provide stunningly realistic high definition output in 1080p that offers detailed presentation of sporting events, movies and television.
Projectors can be mounted on either a wall or a ceiling. Wall mounts are generally easier to install and usually reduce the length and time it takes to connect the wiring to the cable box, video player and audio equipment. Although more time consuming to install, a ceiling mount will give the projector a sleek, professional look.
Video projector mounts are available from manufacturers for specific projectors as well as universal varieties. It is important to determine if the projector will be mounted to the wall or ceiling prior to purchasing the equipment since projectors have different levels of mounting complexity.
For every installation, it is critical to establish the positioning of the projector prior to mounting. The relationship between the projector distance and the width of the screen is called the "throw ratio." Most projectors offer a 1.8 or 2.1 to 1 ratio which means that there must be 1.8 feet of distance for every foot of screen width. To compensate for dimensional variations, a projector with lens shift is recommended.
Chief WM110AUS
The Chief WM110AUS short throw kit includes an extension arm and a universal projector mount that offers exceptional strength and
flexibility.
Installation is fast and easy with a unique quick connect system and each mount includes distinctive height and leveling features. Adjustments for roll, pitch and yaw are done on a micro level, assuring exceptional performance and precision fine-tuning.
Cable management is made easy through an integrated system that hides and protects cables. This results in a clean, uncluttered look. The kit includes a universal locking arm for enhanced security.
Image credit: mounts and more.com
Peerless Vector Pro Wall Arm Projector Mount
The Peerless Vector Pro offers exceptional cable management in a wall mount apparatus. It includes an extension column connector for cord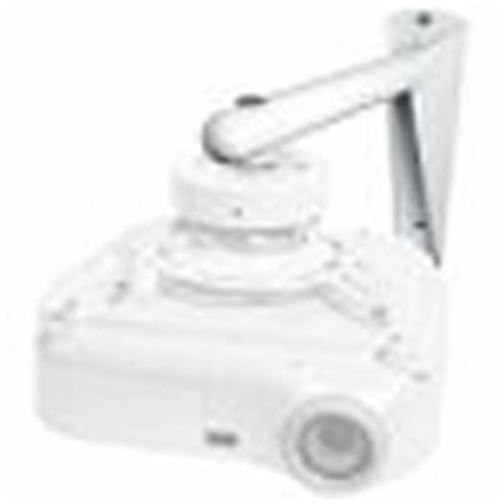 management that keeps tangled wires organized and out of view. The Vector Pro Wall mount can be flush mounted using a 1-1/2" diameter extension column and offers enhanced adjustability while maintaining a low profile and sleek look.
The unit comes with armor lock security features and can be quickly removed from the mount if desired.
Image credit: mounts and more.com
Chief RPA Universal Ceiling Mount
The RPA unit is extremely adaptable to a variety of challenging ceiling installations. It includes several different installation options which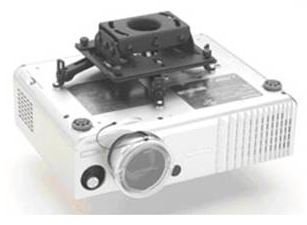 provide quick and easy solutions for a variety of projector applications
The unit mount supports invertible projectors and has adjustable mounting legs that allows for any customizable installation. The unit includes an integrated security system to prevent projector theft. The steel in steel design affords a substantially greater theft deterrent and is UL listed for added protection. The RPA provides easy access to the lamp and filter and includes three mounting methods with the instructions.
Image credit: Amazon.com
Peerless Paramount Universal Flush Ceiling Projector Mount
The Paramount universal ceiling mount offers a low profile that disappears behind the projector. The unit was designed for easy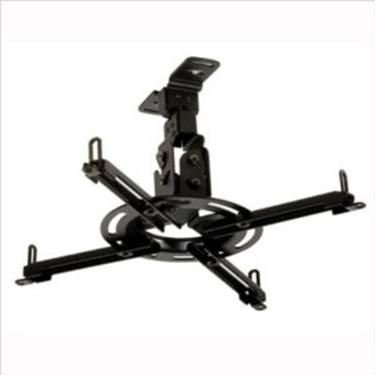 installation that accommodates a variety of projectors up to 50 lbs. It is truly a universal out-of-the-box solution.
The units are available in black, silver and white, and provide a variety of tilt, swivel and roll options. The adapter plate extends up to 16.55" to accommodate most popular video projector models.
Image credit: mounts and more.com
Choosing a Projector Mount
There are many choices available for video projector mounts. It is important to asses the room where the projector will be installed and select a mounting based on the optimal operating conditions.