Top Home Theater Desktops 2009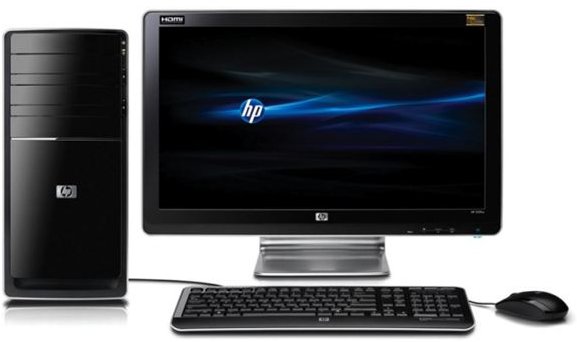 Top Home Theater Desktops
Home Theater desktops are PC systems optimised to playing, converting and streaming media across a network.
Typically stored in an office or on a desk within your typical home theater area, such devices are vital for managing and storing media such as videos, mp3s and pictures. You might also opt to take advantage of a system with vast storage to use a lossless sound format such as FLAC (free lossless audio codec) for optimum sound quality.
Several manufacturers provide quality home theatre desktops – if you're not opting to build your own system, take a look at these home theatre desktop PCs from HP, Dell and Sony.
HP Pavilion P6230F
Following the success of the older HP Pavilion media centres, the computing and printing giant have issued a new range of PCs with all of the same multimedia capabilities while dropping the "media centre" label.
Featuring ATI RadeonTM HD 4200 integrated graphics, 8 GB of DDR3 RAM and a 2.6 GHz AMD Phenom II X4 810 CPU – not to mention an immense 750GB of storage – the HP Pavilion P6230F can be easily setup as a home theater desktop utilizing the new version of Windows Media Player 11 found in Windows 7 Home Premium and the onboard wireless network card.
Available at around $800 (see more on Amazon) these PCs are a great solution to any desktop PC/home theater requirement.
Dell Studio XPS 9000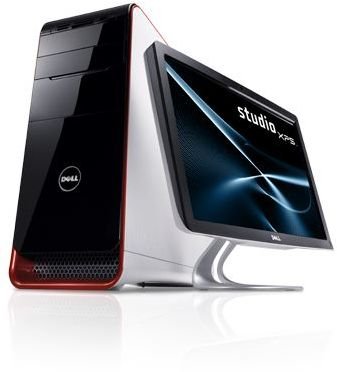 The Dell Studio XPS desktops are quintessential multimedia desktops, geared for use as both repositories for media storage and streaming to your home theater and as the home theatre itself.
With both included and optional extras designed to enhance your home entertainment experience, the Dell Studio XPS 9000 features a choice of Intel Core i7 processors and a maximum of 24 GB DDR3 superfast tri-channel RAM.
With 7.1 channel high definition audio, a choice of nVidia or ATI graphics HD options and Blu-ray disc drive and up to 4.5TB of HDD storage on offer, the Dell Studio XPS 9000 also features a 17 in 1 card reader.
Along with the on board wireless networking option, the HDMI connector completes this superb desktop, a perfect choice for anyone requiring a combined desktop computing and home theatre solution.
This PC – perfect for home theatre desktop requirements – is available from www.dell.com from $899.
Sony VAIO VGC-RT100Y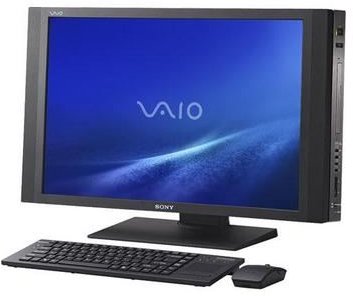 Equally at home on a desk or on a TV stand, the Sony VAIO VGC-RT100Y is an amazing PC, designed with the motherboard, disk drives and other vital hardware stored behind the 25.5 inch 1080p HDTV.
With a 2.3GHz Intel Core 2 Quad processor, 4GB RAM, integrated TV tuner and 1TB HDD, this Sony VAIO features a Blu-ray disc drive (suitable for burning CD, DVD and BD) and sits upon any surface with all of the grace of a quality 1920 x 1200 LCD TV, with superb graphics provide by the nVidia GeForce 9600M GT chip.
Only the keyboard might reveal that this is a high quality, compact and fit for purpose home theater desktop, which comes with HDMI in and out ports for adding high definition sources or outputting the display to a different HDTV.
The quality speaks for itself with this device – the ultimate integrated home theatre desktop solution, the Sony VAIO VGC-RT100Y retails from $2499 (see PCWorld.com for more. View the full amazing specs on www.retrevo.com [https://www.retrevo.com/search?q=Sony+VGC-RT100Y&rt=sp)).