Accessing BBC Radio Online Using the BBC iPlayer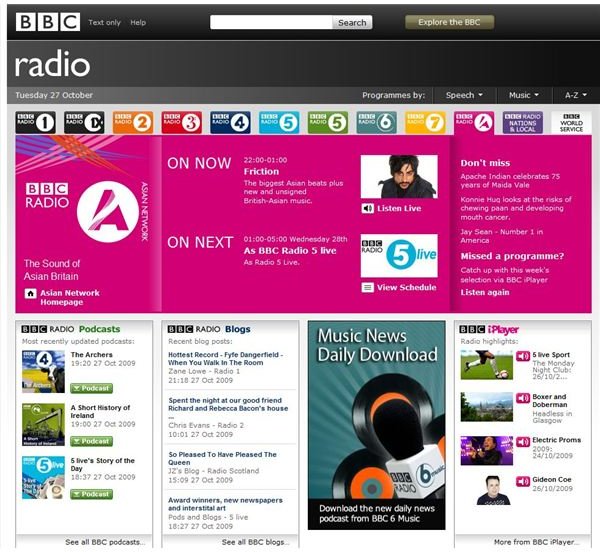 BBC Radio as Internet Radio
The BBC offers access to at least 12 radio channels via its Internet site at www.bbc.co.uk/radio in conjunction with its iPlayer technology which also provides online access to much of its television output. The channels provide spoken word drama, comedy, news, sports, and documentary content as well as music channels This provision provides additional features not generally available from other Internet radio providers including the ability to listen to programs for up to seven days after their original broadcast, background content including playlists for music programs, additional resources for spoken word factual programs, and the ability to download programs as regular podcasts so that listeners can subscribe to a whole series.
The time shifting facility has changed the way I listen to radio and increased the amount of radio to which I listen
Internet Radio Over Multiple Platforms
The actual audio streams are delivered by the BBC iPlayer within the UK. This uses Flash technology so requires flash to be installed on the local machine where the iPlayer is to be accessed. The BBC iPlayer can also be accessed over the Internet by a range of mobile devices including the IPhone and iPod Touch as well as some smart phones from Nokia, Samsung, and Sony Ericsson.
All the radio stations are broadcast at 128Kbps using AAC encoding with the exception of Radio 5, which is streamed at 80Kbps and Radio 3, the classical music channel which is broadcast at 192Kbps, which offers considerable potential improvements over the DAB streams which are encoded using the older MP2 codec. At the end of 2008, the quality was upgraded by the change from MP3 to AAC and by using direct and discrete feeds from the studios, separate from the DAB broadcast signals.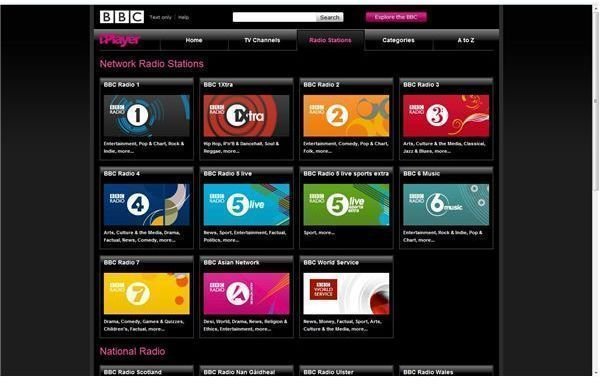 Restrictions on accessing BBC Internet Radio outside the UK
Outside the UK, the BBC uses RealPlayer and Windows Media Player to offer radio services over the Internet. In some cases, programs will not be available via this route due to licensing restrictions, often associated with high profile sports events, but also including music which the BBC does not have permission to broadcast outside the UK.
One route which appears to work for UK users abroad is if you have legitimate access to a UK IP address which you can access via remote access, then the IPlayer appears to function as if you are physically in the UK allowing access to UK broadcasts.