Are Computer Programmable Universal Remotes Worth Buying?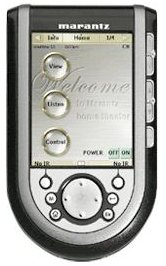 Logitech – Harmony 890 Computer Programmable Universal Remote
The Harmony 890 is a good solution for individuals who have multiple electronic devices that they would like to operate without having to use multiple remote controls. By connecting it to your computer with its USB cord and docking station, you can set up devices (turn on TV/DVD/Cable box etc.), and then organize them by room using the "activity" function. To make it easier for you, the remote has a built-in menu that is broken down by category and model number. The remote's software (which is installed into your PC) is Windows compatible and allows you to create multiple logins and passwords for different users. The Harmony 890 can even download current technical control specifications for most AV devices. Average cost is around $300.
Marantz RC9500 Computer Programmable Universal Remote
Originally released in 2006, the Marantz RC9500 is a customizable computer programmable remote with a color 320 x 24 pixel LCD display with touch screen. The device connects to a PC interface and USB port. With its Windows programming software, you can then import icons, animation or photos to change the look of your remote. Almost limitless audio and video devices can be added to the Marantz RC 9500 using fifteen tactile (touch screen) buttons. All other common functions are controlled by regular "hard" buttons. The device has 16 MB of flash memory, which can be expanded to 48 MB (with firmware update). To find one, check out the official Marantz website for product dealers. You may also locate one through online auction websites like eBay.
Universal Inc MX-900 Computer Programmable Universal Remote

The Universal Inc MX-900 is PC programmable remote control that can handle up to 40 devices. It is a device that is designed for tech savvy individuals. You program the device by assigning functions with the downloadable software editor (macro programming) to each of the remote's buttons. The remote needs be programmed on your computer in the same room as the audio/video devices you want to add to it. Average price is $450.
Philips TSU9400 Pronto Computer Programmable Universal Remote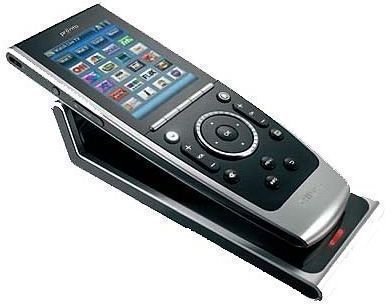 Released in 2008, the Phillips TSU9400 is the ultimate in computer programmable remotes. Not only can it be configured for multiple audio/video devices around your home, it has Wi-Fi capability that allows it to control digital devices on your PC and can view real-time feedback (such as adjusting the volume level of audio systems located anywhere in your home). The look of the remote's interface can also be customized. An optional wireless extender allows control of devices in other rooms or cabinets. This remote has a 3 x 5 inch QVGA color touch screen with "hard" buttons. It is also a complicated device to program (if you are not that tech savvy), and you may need a professional to help you configure it with the Pronto Edit software. Price averages around $900.
For more on universal remotes, check out related Bright Hub articles, such as Top 5 Universal Remotes and How does a Universal Remote Control work?
Image and References
Images obtained with permission from Amazon.com
Product references:
Logitech Harmony 890 - Logitec.com
Philips TSU9400 - Philips.com
Marantz RC9500 - Marantz.com
Universal Inc. MX-900 - Smarthome.com