Books on How to Install a Home Theatre System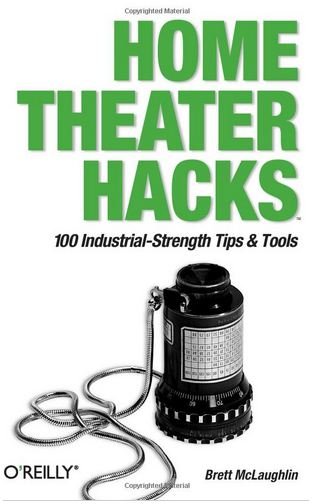 Home Theater Hacks
Brett McLaughlin. November 2004 (Price:$18.21)
This comprehensive book on home theater covers almost everything that you need to know about home theater installation. It will guide you on the best way of assembling your system from start to finish, from the system and other necessary items to buy up to the nitty gritty of setting up your system. And not only does it give you all these tips and tricks, but it will also educate you as well with the home theater lingo, enough to make you an expert even before you buy the first item you need for your home theater system.
Some of the information the book provides includes finding the right audio and video components, better understanding of wiring and cable connectivity, learning about remote controls, TiVom and more. All of this information is provided in a concise and easy-to-understand style of writing.
Basic Home Theater
Gordon McComb. Prompt. 1998. Used.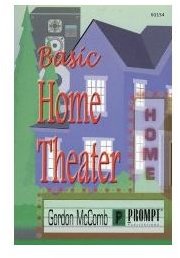 Here's a good book which simplifies all the key concepts and knowledge that you need to learn about home theater systems. It describes what home theater is and gives you all the components needed for creating your own home theater system. The book discusses off-the-air broadcasts, the latest DVD players, satellite dish technology, large-screen tubes, projection sets, aspect ratios, comb filter, and more.
Of course, it details the steps you need to take when hooking up your home theater system's components together complete with diagrams on the right way of making the necessary connections, including the setting up of a satellite receiver and TV antenna.
The book also features a section discussing the latest advances in surround sound, from Dolby Pro-Logic to Dolby Digital 5.1 and THX, tips on planning the layout of the room where your home theater will reside, and, most importantly, tips on maintaining and troubleshooting your home theater systems.
Home Theater for Dummies
Danny Briere and Pat Hurley. November 2008 (Price: $16.49)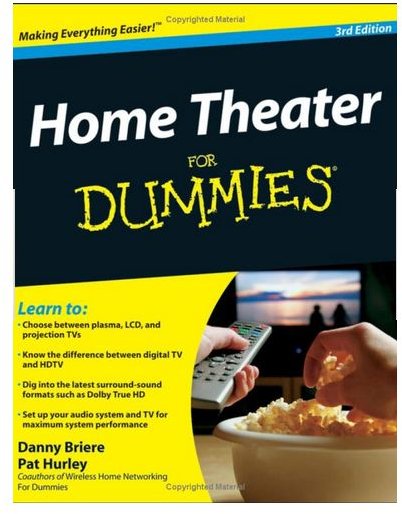 From the famous For Dummies series, which I guess covers practically all facets of life, comes this book: Home Theater, well, for dummies, obviously. Following on the famous layout and outline of any other books in the For Dummies series, this book will tell you what you need to create a great theater experience right in the comforts of your own home. Of course, the book begins with the basics as the other entire For Dummies books. Specifically, this section on the basics of home theater system discusses terms such as HDMI, DTV, DLP, 3LCD, Blu-ray, and HDTV.
The book will also teach you which unit to choose: plasma, LCD, or even projection TVs. In addition, this book will also help you differentiate between DTV and HDTV; assess and choose among LCD TV, 3D TV or HD radio; set up your audio system and TV; use media center or Home Theater; fine-tuning of system requirements and implementation; explore HD and satellite radio options; set up a system with proper wire management; and calibrate video using calibration disk.