Windows DVD Maker Discs Won't Play on My DVD Player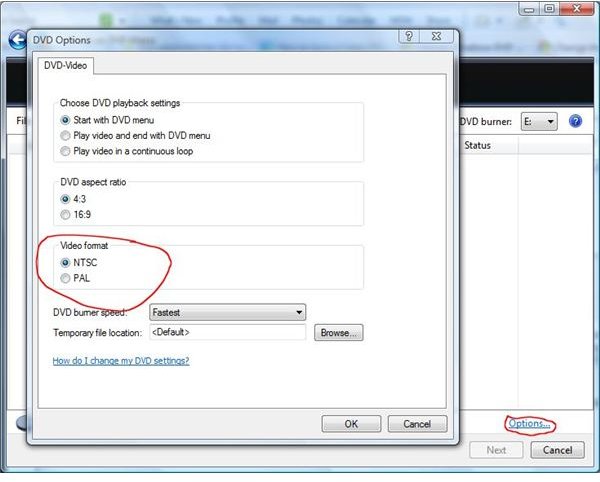 Use the Correct Type of Disc
While the type of disc you burned your movie onto might play fine on your computer or even on a different DVD player, the disc may not be compatible with the DVD player you are currently using. Some newer or higher quality DVD players will play just about any type of DVD disc. However, numerous DVD players can only play specific DVD types. These machines will not be able to play movies that are burned onto incompatible discs. DVD+R and DVD+RW are the most commonly accepted disc types for DVD players, although there are many other types, including DVD-RAM, DVD-R, DVD-RW and DVD-ROM.
Check the manufacturer's website or your owner's manual to find out which DVD types your DVD player will play and burn your movies only onto those types of discs.
Go for Quality
As with the type of DVD discs, some DVD players are a bit pickier about the quality of discs on which movies are burned. While Windows DVD Maker makes it easy to make movies you can burn onto nearly any DVD disc, your DVD player might balk if you are reusing a rewritable DVD disc or simply a lower-quality brand. If your DVD player is snobbish this way, burning movies onto brand new, high quality DVD discs should allow you to play the movies you make in Windows DVD Maker.
Change the Settings
More often than not, you will not need to change the DVD Maker video format settings. However, if you are sharing movies with friends or loved ones in another region or country, or you simply cannot determine another cause for your inability to play the movies on your DVD player, you may want to check these settings. The two types of video formats are NTSC and PAL. NTSC is the most commonly used format in North and South America, while PAL is the default format in other parts of the world.
To change the video format in Windows DVD Maker, click the Options link in the bottom right of the Windows DVD Maker window. In the Video Format section of the DVD-Video Options dialog, select the video format you wish to use.
Would you like to learn more about the steps to make a movie using Windows DVD Maker, including advanced features and effects? Check out the detailed tutorial Windows DVD Maker – Burn a DVD with Titles, Transitions, and Effects, which will guide you through the entire process.