LG 32 Inch LCD TV Buying Guide & Recommendations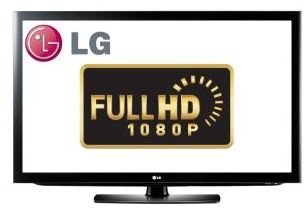 Why Buy LG?
When buying any electric item there's alway a decision to be made about which brand to buy. While it can indeed be tempting to go for cheaper, less well-known brands to save a few bucks, I wholeheartedly recommend buying a popular brand. Once such example is LG.
Why? Well for starters they're on the cutting edge of innovation in their field. When you buy a new LG TV you can rest assured that all the components are up-to date and won't be outdated for quite some time. Also, they're known for build quality. Cheaper versions break easily where as a LG 32 inch LCD TV should last for years. And if something does go wrong you have a reputable, established company that lives up to its warranties!
LG 32LD450
First up we have an excellent baseline TV for those who are shopping on a budget or for a TV that won't be used as the primary set in the house; such as one for the kitchen. While the price won't make you bank balance plummet, the TV still has loads of features and lives up to LG's reputation of quality and innovation.
It has a 1080p HD LCD screen with numerous HDMI, SCART and VGA ports so you can easily connect it up to your computer, games console and DVD player. The screen also operates at 60Hz so the image is smooth; even when watching fast-paced sports or action packed movies!
Check it out here for as little as $450 new on Amazon.
LG 32LE5300
With this TV we have moved considerably up-market. This is meant for those who want a great set-up; and incorporate the use of surround sound systems and want visually stunning images to flash before their very eyes. The HD 1080p LED LCD screen looks great and displays colors very vibrantly.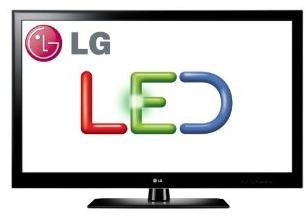 It also has LED back-lighting to really set the mood in the room. The 120Hz LG TruMotion screen makes it a terrific piece of hardware to watch fast-paced sports and action sequences on. It also has an EnergyStar 4.0 rating; saving 30% more energy than competitor products.
Check it out for as little as $700 on Amazon.com.
LG 32LE5400
This is the superior model to the item we looked at above. It has all the same great features of the TV above and looks fantastic. It has LG TruMotion 120Hz, a beautiful LED LCD HD screen to display movies and shows brilliantly and plenty of connectivity compatibility.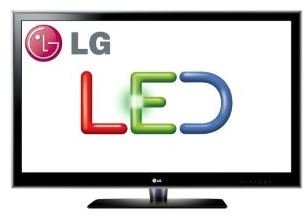 What makes this model far better is the fact it can connect to the internet and how LG have taken advantage of that. It uses either an ethernet cable or WiFi.
NetCast is pre-installed for all your movie needs and a HD signal can be transmitted wirelessly to the TV. All in all it's a cool TV and well worth the $1,200 price tag on Amazon.