A Guide to the Top 3 Must-Have Electronic Home Entertainment Equipment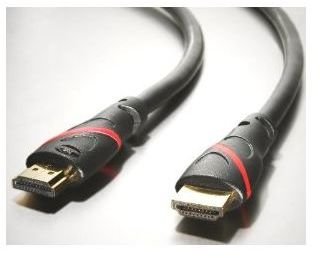 Buying all the components for your home entertainment system can make for an expensive purchase, particularly if all done at the same time. But there's nothing quite like firing it up and relaxing in front of your new, state-of-the-art home theater. But what about all those smaller, yet equally significant purchases you have to make? You know–all those bits and bobs that keep the show on the road!
Well in this article we're going to look at the top 3 electronic home entertainment equipment no self-respecting entertainment buff should overlook.
A Good Quality HDMI Cable
While often ignored, this is a cornerstone purchase when buying electronic home entertainment equipment. With many Blu-Ray players, consoles and media set-ups you buy off the shelf, the manufacturer will often keep their overheads down by using cheap cables. A HDMI cable acts as the main artery between your TV and entertainment set-up so it's important you get a good one.
The gold plating needs to be of good quality and the cable must be strong and sturdy so it will last and not fray; particularly at the joining points at either end of the cable. Above all else, it needs to be long because our home entertainment systems are getting bigger every day and you never know how far away your Blu-Ray player will be from your TV in the next re-shuffle.
I suggest the MeidaBridge HDMI Ultra Series Cable which supports 3D, 1080p playback and audio-return channel. It's also an awesome 15 feet long. Find it at Amazon for around $14 bucks!
Noise Cancelling HeadPhones
Then there's the time when you want to watch the entire Die Hard collection and nobody else fancies hearing it around the house. What you need are a pair of good quality, noise-canceling, around the ear headphones. Even basic pairs offer great HD sound quality and have long leads should you need to connect it straight to your TV.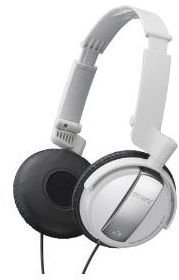 I suggest Sony MDRNC7 earphones which are available in either black or white, depending on what suits your set-up. They have awesome sound quality and once their on your head you can't hear a thing from your environment and next to no noise escapes, which should keep those around you happy. They can be picked up on Amazon for around $33 bucks.
Universal Remote
Having two or three remotes around the living room can be annoying but most people can live with it. It's when you have a remote for the TV, Xbox, set-top-box, Blu-Ray, TiVo and Apple TV that it gets annoying. It can be a nightmare to keep track of what does what and worst of all keeping your remotes organised. The solution is to buy a good quality universal remote.

I suggest the Logitech Harmony 650 Remote. It has great functionality, can support multiple devices and has a cool color screen so you can see exactly what you're doing, even when things get confusing. This screen also makes it a breeze to program even the less compatible devices! Amazon sells this great universal remote for around $65 bucks.
Screenshots by author courtesy of Amazon.