Free British TV Services on Your TV
There are numerous free online British TV programs that are available online. They offer a wide range of excellent content such as programs and series available on actual TV and indeed 'online only' content that makes for great viewing on your plasma TV at home.
The main trouble occurs when faced with the problem of getting what is supposed to be internet entertainment onto your home TV with the same 'watchability' as normal TV shows and films. Firstly, setting up your system to get video from your PC or laptop onto your TV.
From PC to Big Screen
First things first. Check your TVs manual to see if there is a recommended way in which to get videos from your PC to your TV. Many modern TVs are equipped to do so and can be set up in a matter of minutes. If both your TV and laptop are HD Ready, then chances are all it will take is hooking up a HDMI cable between the two.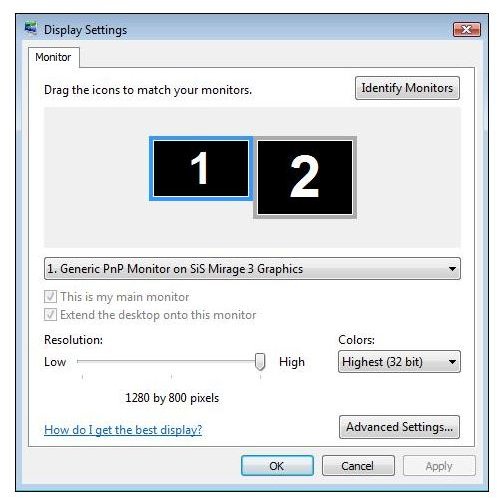 If there are no instructions, connect your PC to your TV using a VGA cable. This will transmit the image on your PC monitor to the TV. If it doesn't appear automatically, go to control panel and then display settings. Under the drop down box select your TVs monitor and ensure it is enabled. You can also change it's resolution in the likely event it's different from that of your PC monitor's.
For sound, the most basic way is to settle for sound coming from your PC. Another easy step is to connect speakers with a 3.5mm jack to your PC and arrange them in the room accordingly. Failing that, check with your sound card to see if there are outputs for surround sound or other high-end speaker systems.
BBC iPlayer
This is the online video service available from the British Broadcasting Corporation. There are also iPhone and iPad apps available. Basically, they have made a wide range of BBC productions available for free on the internet. While currently restricted to UK residents, it will be made worldwide soon and users can currently get around the restrictions by using a UK based proxy server.
Many of the shows available have expiry dates (a few weeks or months) as the service is primarily intended as a 'catch-up' one.
However, many documentaries and older productions have no expiry date and are left on the site for our entertainment. The BBC iPlayer is a fantastic resource of high-quality entertainment for documentaries, TV series, shows and even the odd movie. Best of all, it's completely legal so you don't have to worry about downloading pirated material.
4OD
4OD is the oldest and by far the best of the free online British TV programs available. They have years and years of back-dated shows as well as entire popular British drama series such as Skins, Hollyoaks and The Inbetweeners.
The video is of an extremely good quality and I have never suffered any problems with the video needing to buffer or not loading thanks to their excellent servers.
The service is supported by advertisements. One at the beigining of the video and the other halfway through. Both are short and don't get annoying.
Both 4OD and the BBC iPlayer are the two best website available for free, high-quality British TV online. They both come from two British TV stations and are of course, completely legal. If you want to watch free British TV online, I recommend the two services detailed above.