The Best 22 Inch LCD TV: Buying Guide & Recommendations for 2011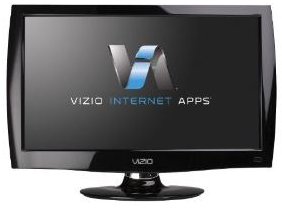 VIZIO M221NV 22-Inch Full HD 1080P LED LCD TV with VIA Internet Application
If you want to be able to watch HDTV in your bedroom and then check your email without getting up or getting your laptop out then this is the best 22 inch LCD TV for you. Vizio had you in mind when they added the VIA Internet application that comes with Amazon Video on Demand, Flickr, Netflix, Rhapsody, Twitter, VUDU and Yahoo TV Widgets pre-loaded on the TV, ready to launch on-screen at the touch of a single button on the remote. The Vizio also has built in wireless-N technology and a 1080p resolution. Everything you watch will stream fast and with amazing quality.
The Vizio is only $349.99 which is a great value for a LCD TV that has 50,000:1 contrast ratio, TruSurround sound technology and a 60Hz refresh rate. This dandy of a set can easily be used as a secondary monitor for a laptop or desktop computer with its PC input or S-Video port. There are also 2 HDMI ports, a composite port, a USB port and an RF port.
Without a doubt this is the very best 22 inch LCD TV on the market today.
VIZIO M220MV 22-Inch 1080p LED LCD HDTV with Razor LED Backlighting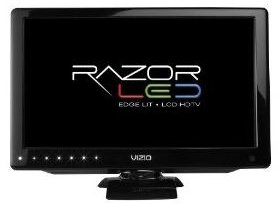 If you don't need all the bells and whistles the Vizio M220MV is a little more affordable at $249.99. This LCD is also Razor thin at less than an inch thick, so it is perfect for wall mounting (for those who like the sleek look). The 170 degree viewing angle means that it looks great from almost anywhere. It has an auto brightness adjust that automatically determines the best setting for your screen taking lighting into consideration. The big kicker on this LCD is the speaker system. The speakers are not only loud, but also high quality. This is great for a room with ambient noise from a heating/air conditioning duct, fan or humidifier. This television would be perfect for a bedroom, or better yet a dorm room.
Sony BRAVIA BX 300 Series 22-Inch LCD TV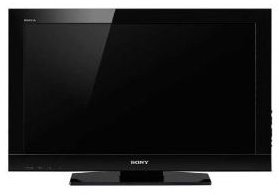 The $268.00 Sony BRAVIA BX 300 is a nice 22 inch LCD TV. Its 720p resolution looks great on the smaller screen. This is perfect for a bedroom or to use in the kitchen. It has 5 HD inputs, which is overkill for a set of this size, as most people who are using that many HD inputs probably have a much larger set in mind. It has a standard 16:9 viewing ratio which is great for watching movies and high definition broadcasts in the widescreen format. The speakers deliver a deep and complete sound which can sometimes be lacking in 22 inch TVs, especially the thin LED models. Overall it is one of the best 22 inch LCD TVs available.
Sharp AQUOS 22-inch LC-22DV28UT LCD HDTV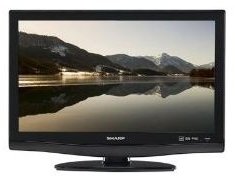 For $289.99, the AQUOS 22 inch LCD TV offers a built-in progressive scan DVD player on top of its high caliber technical specs. The 720p resolution and 5ms pixel response time allow for seamless visuals with no pixilation or ghosting. There are component, composite, HDMI and S-Video inputs as well as a pc input, so this TV can be used as supplementary computer monitor. The 170 degree viewing angle, built-in 3 watt speaker system and built-in HD tuner make this a great addition to a multifunctional work desk or computer station.
iSymphony LC22iH56 22-Inch 720p LCD HDTV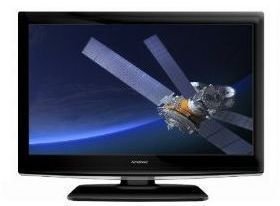 At only $189.99 there is little doubt that this is one of the best priced LCD TVs on the market today, but what does it offer the conscientious buyer? An integrated ATSC TV tuner for receiving HDTV local broadcast stations, the 720 p (1366 x 768 native resolution) HD performance, it looks as good as 1080p at this size. The depth of color is beautiful because of the dynamic contrast ratio of 10000:1. There is also a HDMI input to connect your BluRay player to. As with most of the best 22 inch LCD TVs this one can also be used as a computer monitor. Don't be scared away by the off brand name, this is a real competitor in the LCD marketplace.
All images courtesy of Amazon.com