Review of the Garmin Foretrex 301: A Waterproof Hiking GPS Device
The Hiker's Guide
The Garmin Foretrex 301 is a compact and conveniently portable GPS receiver that has high sensitivity and a minimalistic design. It is perfect for users who want a hassle free GPS receiver that will not fail them even in difficult terrain.
Design (3 out of 5)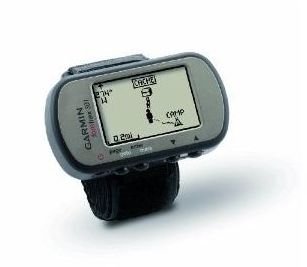 It is designed to be lightweight, compact and efficient for maximum mobility. Thanks to its wrist mounted design, it achieves the essential goals of being easy to carry around and use while still being able to hold onto your trekking poles at the same time. Its minimalistic, unobtrusive design allows the user full freedom of movement and concentration. This unit is a highly efficient tool in activities where the user needs all the freedom to move while still being able to determine where they are going and where they are currently located. The design of this GPS receiver gets an average score.
Features (4 out of 5)
This GPS receiver features high sensitivity and HotFix technology that guarantees great reception and performance even in difficult areas like under heavy tree cover or within deep canyons. This makes it perfect for rugged outdoor trips that can place you in difficult spots well beyond the roads and reception for regular GPS receiver. The multiple viewing formats of the users current location combined with this exceptional sensitivity makes this device an essential tool in off-road trips.
Its other features include hunting and fishing information, a trip computer, sunset and sunrise times, tracking of waypoints, tracks and routes, an easy to read LCD display screen and the TracBack feature that lets the user retrace their path of their trip. That last particular feature makes this device extremely useful when you are trying to retrace your journey if you are looking for something that you have seen or lost during the trip, or if you simply want to reminisce all the good times you have had during the trip. This set of features earns this device a good rating.
Performance (3 out of 5)
The device promises 18 hours of continuous use but it is not always the case. The battery life may not reach up to 18 hours but it is enough to support being used all day. It is a versatile device so it can be used for a variety of uses, including water sports, journeys through wetlands or trips during rainy weather thanks to its waterproof design. Its wrist mounted device also lets you use it without it being a hindrance to your movement. It also proves to be sturdy enough for all kinds of rugged use. Its average performance in a variety of purposes gets a rating of three out of five.
Conclusion (3 out of 5)
This GPS receiver may not be the most feature rich one you can find, but it works perfectly well for its intended use, which is rugged and off-road activities. Its compact design and high sensitivity make it ideal for travelling in difficult terrain whether it is the densest of forests or the deepest of canyons. You can buy the Garmin Foretrex 301 for $128.25.
References
Amazon.com, https://www.amazon.com/Garmin-Foretrex-301-Waterproof-Hiking/dp/B002EOULAE
Test Freaks, https://www.testfreaks.co.uk/gps-navigation-devices/garmin-foretrex-301/
Photo Courtesy of Amazon.com