Review of Garmin Foretrex 401: Waterproof Hiking GPS Device
The Garmin Foretrex 401 is a wrist mounted GPS receiver that uses a high sensitivity capability to acquire GPS data while in any kind of terrain, even the rough ones where steep canyons or a really dense canopy might seemingly block you off from the satellites. You can easily maneuver in any kind of terrain using both of your hands thanks to this device.
Design (4 out of 5)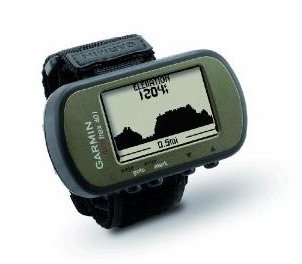 Designed to be mounted on the wrist, it can be a bit bulky especially for people who have thin wrists. This bulkiness can be an issue for those people, but for most, it provides a convenience that is ideal if you want both of your hands free to move during your activities. It also has a waterproof body so adventures and trips that involve water and getting wet are perfect opportunities for using this device. Its efficient and compact design earns a good rating
Features (4 out of 5)
It is capable of storing up to 500 waypoints and up to 10 tracks. This storage capacity is not the only useful thing about this device. It has a high sensitivity to GPS signals, which means you can still get the data you want even if you are located in a remote area like a dense forest or a deep canyon. It has 1.8-inch black and white display screen that proves to be quite readable even in direct sunlight, making it a very useful onscreen navigation tool that does not require you to hold it in your hand while you are moving around. If you are looking for a more advanced GPS navigation system, though, this may not do it for you.
Its other features include an electronic compass that eliminates the need to bring along a old fashioned compass, a barometric altimeter, and wireless connectivity with other Garmin devices. This means if you have friends with you that have compatible Garmin GPS receivers, you can easily share information with one another in a fast, easy and efficient way. It has the HotFix feature that provides great GPS signal gathering performance and the TracBack feature that lets you retrace your path. In addition to these features, it also lets you keep track of your waypoints, routes, and tracks. It also includes other relevant information like hunting and fishing information, as well as sunrise and sunset times. It gets a rating of four out of five for its set of features.
Performance (3 out of 5)
Its ultralight and compact design make it easy to carry and use while its battery life make it a perfect all-day companion during your rugged trips. It promises a battery life of 12 hours, but that will not always be the case so expect it to run in less time than that. No preloaded maps are available, but after you load the maps you need, using it is a breeze. Its great performance that involves a long battery life and an easy to operate design make it a recommended navigation tool in your off-road trips. It gets an average rating for its performance.
Conclusion
The Garmin Foretrex 401 may not be an advanced GPS device, but for easy navigation without requiring the use of both your hands, it is a great option. You can buy it from Amazon.com for $173.18.
References
Test Freaks, https://www.testfreaks.co.uk/gps-navigation-devices/garmin-foretrex-401/
Amazon, https://www.amazon.com/Garmin-Foretrex-401-Waterproof-Hiking/dp/B002EOSQII
Photo Coutesy of Amazon.com