Top 5 GPS Systems in Trucks: Buying Guide & Recommendations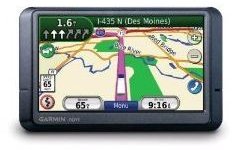 Garmin nuvi 465/465T 4.3-Inch Widescreen Bluetooth Trucking GPS Navigator
The Garmin nuvi 465/465T is Garmin's first navigator designed for the trucking industry. Basically, it lets you navigate routes based on truck type, truck load and physical restrictions. This device is also pre-loaded with detailed, street-level maps of the U.S., Canada, and Puerto Rico. It also speaks street names, has Lane Assist that guides you to the right lane at the right time. The device also comes with built-in FM traffic receiver that provides free alerts about traffic delays and road construction. (Price: $296.90)
Magellan RoadMate 5045-LM 5-Inch Widescreen Portable GPS Navigator with Lifetime Maps and Traffic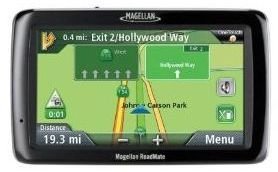 Featuring 5-inch screen which is 35% larger than the standard 4.3-inch screen of other portable GPS devices, the RoadMate 5045-LM gives you lifetime map updates. Other features of this device include lifetime traffic alerts, highway lane assist, OneTouch favorites, highway exit POI, built-in AAA TourBook and of course US, Canada and Puerto Rico maps. The device also lets you bookmark your favorite coffee shop, restaurant, gas station, or banks. (Price: $149.99)
Nextar SNAP7 7-Inch Portable GPS Navigator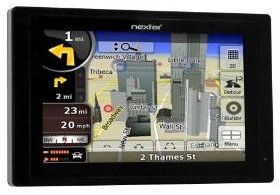 Want a bigger screen for your portable GPS navigator? The Nextar SNAP7 might be the device for you. This device comes with an advanced magnetic docking station, built-in stereo speakers and text-to-speech technology. Of course it also has the necessary maps of the US and Canada. The device also comes with 2GB SD card. Other features include automatic night mode for addition screen lightning, voice-guided directions with turn-by-turn voice prompts. The device can also play MP3 files and display JPEG images.
(Price: $183.95)
Cobra 7750 PRO Professional Driver 7-Inch Portable GPS Navigator with Enhanced Truck-Specific Routing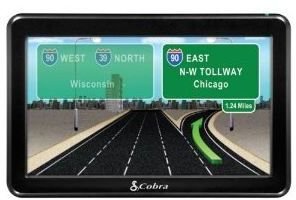 The Cobra 7750 Platinum Navigation System comes with enhanced truck-specifications. It was specifically built to aid the professional driver to travel the quicker and safer routes always. The device also features Junction View with Lane Assist, State Mileage Log, and Hours-of-Service Log. With this device on, drivers can concentrate on the road better since the device's display provide maximum visibility in sunlight. It also has quick tabs which enables you to see critical information such as distances to weigh station, travel centers, upcoming highway junctions and more.
(Price: $449.00)
Rand McNally 528881469 7-inch Intelliroute TND 700 Truck GPS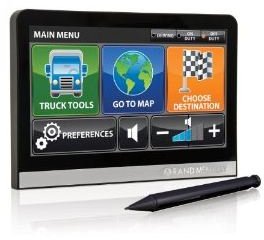 Designed specifically for truckers, the Rand McNally IntelliRoute TND 700 GPS provides not only maps and navigation but also detailed information about truck stops, rest areas, weigh stations and other POIs for truckers. The device also helps drivers estimate route profitability. Other features of this device include 7-inch screen, high-definition display, oversized stylus, larger buttons, loud speaker and tools such as calendar and notepad. This truck GPS also help drivers determine the best route to take based on truck length, width, weight, height, and HazMat information. There's also searchable truck-stop information from The Trucker's Friend National Truck Stop Directory. This device is definitely one of the best GPS units in trucks. (Price: $499.99)