Top 10 Cool Outdoor Gadgets Worth Considering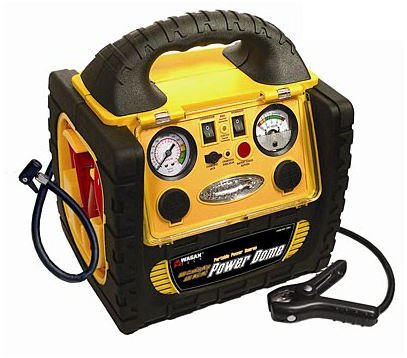 1. 400 WATT Power Dome Mini Generator
The 400-watt Power Dome Mini Generator can power any kind of A/C- or D/C-powered electronics such as televisions, DVDs or gaming systems. It has an internal sealed lead acid battery that is charged with your car's battery. Once charged, it can power portable devices for up to eight hours. The device features two built-in AC sockets, two DC outlets, a 260-PSI air compressor with a tire gauge, a handy utility light and a 600-amp cranking power starter with which you can jumpstart a worn-out car battery.
If you have this gadget and you are traveling or camping, then you don't need to leave your electronics behind. This great mini generator is available at thinkgeek.com for $99.99
2. Floating Wireless Speaker
With this device, you can listen to your favorite mus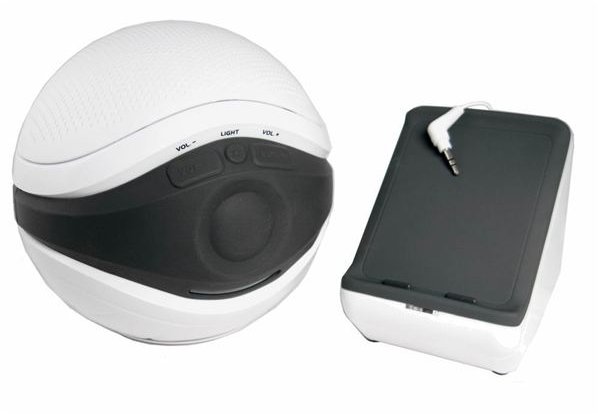 ic in almost any location –even in the water. It is a three inches, five watt speaker wrapped up in a waterproof rubber case that has a wireless transmitter, which can be connected to an audio source such as an iPod, stereo or anything with a 3.5mm headphone jack. The speaker guarantees a clear and strong signal with no light of sight limitation up to 150 feet. It can deliver audio signals through walls or other solid obstacles around. This speaker also has two blue LED lights that create a soothing illumination over the water at night. To make this device work you need six AA batteries that make it work for up to six hours and four AA batteries for the transmitter or you can even use an AC adapter. This cool electronic gadget is available at amazon.com for $70.71
3. SunBrite All-Weather Outdoor LCD TV
This outdoor TV with bright LCD screen is designed to do well under the bright light of the sun. All of the inside components are protected and the all-weather materials resist and repel the harshest of outdoor elements such as dirt, rain, and insects. Moreover, the included watertight cable design keeps the cables dry and allows for easy hook-ups. This 31.5-inch all-weather outdoor LCD TV is a definitely a must-have gadget for every outdoor adventurer who doesn't want to miss his or her favorite TV programs. It is also great to watch a movie under the stars on a bright screen LCD TV. The SunBrite All-Weather Outdoor TV can be bought at amazon.com for $1995.
4. Locklite
This gadget turns your key into a flashlight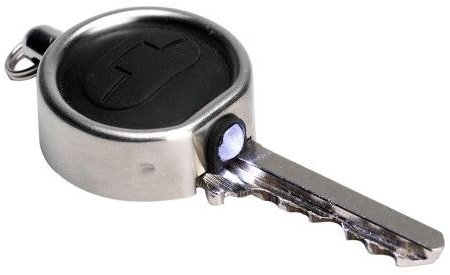 so that you can easily see the lock in the dark without fumbling. It fits onto any standard shaped round headed key and as soon as you press the pad, a beam of LED light shines directly ahead. Once it is connected to your key it will never fall off. It's has a sleek stainless steel body and the bulb has a 100,000 hour life. You do need two 3V CR1616 lithium batteries that are replaceable. The Locklite is available at amazon.com for $8.99.
5. HD Mini Digital Video Lighter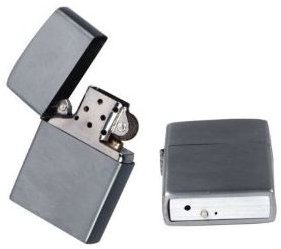 This unique, lighter-shaped 2.0 mega pixel digital camera is a highly portable spy device made of a shiny metal. It features 80 minutes recording Memory capacity and USB interface. The camera takes still images in JPEG format and video clips in AVI. A rechargeable Li – Polymer 200 mAh battery powers it. The HD Mini Digital Video Lighter is very compact and lightweight so it easily fits into your pocket. It costs $122 and is available at amazon.com.
6. Meade Captureview Waterproof Digital Camera Binoculars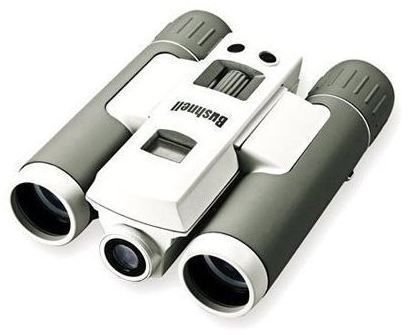 This two-in-one device combines binoculars and a camera that work together. The 30-mm objective lenses of the binoculars and the 1.3 mega pixel digital camera together produce bright and clear images that are perfect for indoors or out. There is an SD card provision that extends the built in 64 MB of storage, and at full resolution, the camera can capture 20 images and record videos for 60 seconds. When you want to transfer the pictures to your computer, just connect it via USB cable. This cool gadget weighs 18 ounces and measures 5" X 5.5" X 2.7" in dimensions. It is available at amazon.com for $124.17 and comes with a USB cable, carry case, neck strap, cleaning cloth, user manual and CD-ROM with image–editing software.
7. Solar Powered Keyring Flashlight
If you are involved in any kind of outdoor activity then it's s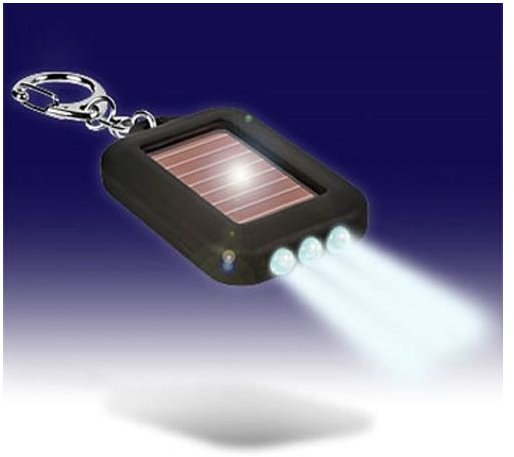 ometimes essential to be well-equipped with all kinds of emergency gadgets such as emergency lights as flashlights play a very important role in such activities. This solar powered light stores energy from the sunlight and can be used in the day as well as nights but you can even use it in places that are dark in the day time. Being a very small sized gadget you can easily fix it in the keychain ring or put it in your pocket. It serves as a powerful and perfect substitute light source and is powered by either built in solar cell or batteries. It has a shock resistant rubber covering on the outer sides so that it is protected from damages. It can be purchased at amazon.com for $3.98
8. 12 Liter AC/DC mini Fridge Cooler and Warmer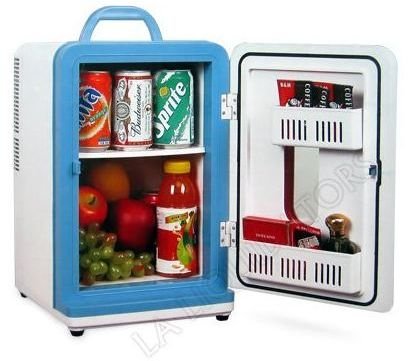 This innovative device can keep food and beverages cool or warm in or out of the home. Being larger than other portable fridges in the market, it offers more storage. It can be transported easily by holding the carrying handle placed centrally at the top of the device. You can connect the main adopter to the electricity power switch indoors or use the 12-volt cigarette lighter to power the fridge from the car's battery while outdoors. This fridge consumes 48 watts of power and has a brushless motor that can work for 30,000 hours. This fridge has internal compartments, an electronic cooling system that is environment friendly, stainless and odorless CFC-free liner and is easy to handle and clean. The fridge is available at amazon.com for $81.99
9. Solar Powered Outdoor Hat Fan (2-Pack) ~ Gaiam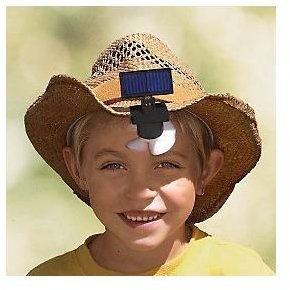 This cool solar powered fan can be clamped on any hat either soft or stiff, such as a baseball cap. Once clamped, the mini photovoltaic panel uses solar energy to power the fan directly without any batteries or power outlet. This device can be clamped on any side of the hat thanks to its adjustable mount. The brighter the sunrays the faster the fan moves. This gadget is beneficial anyone who golfs, gardens, fishes or just hangs out in the sun. This fan is able to cool the head and neck preventing a person from heat strokes and high blood pressures. It is available at ebay.com for $10.
10. Portable Handheld Document Scanner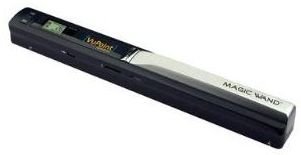 This amazing cordless handheld scanner is easy to use and saves time. If you are on the move and find something interesting in a newspaper, magazine or document that you want to copy, you do not need to look for a pen to copy the content text or image. The scanner quickly scans the content, which you can later copy to your computer for future readings.
The scanner is powered with two AA batteries and can be used both indoor and outdoor. The scanner is very compact, produces good results and is available at amazon.com with a reasonable price tag of $90.
.
References
Images from respective websites