Learn About the Best Hiking Gadgets for Your Hiking Kit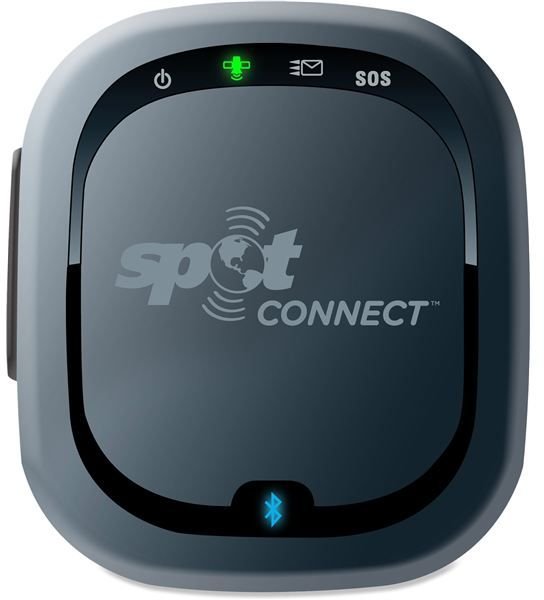 1. SPOT Connect Satellite Communicator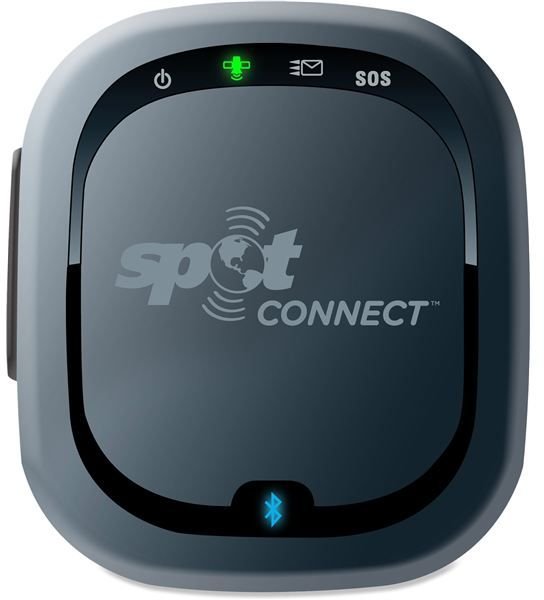 The SPOT Connect allows you to communicate with your smart phone while off the grid, enjoying a bit of nature. Not only is it a great communications tool for sending LOLs and OMGs to your friends, it can also be used as an emergency distress signal. This device has a GPS sensor and sends an emergency signal if activated, alerting authorities to your whereabouts. The SPOT communicator has an activation fee and a monthly service fee, but if you do lots of hiking, it can easily pay for itself the first time you are rescued instead of being forced to reenact the Donner Party fiasco. This device can be purchased on Amazon.com.
2. Garmin Forerunner 310XT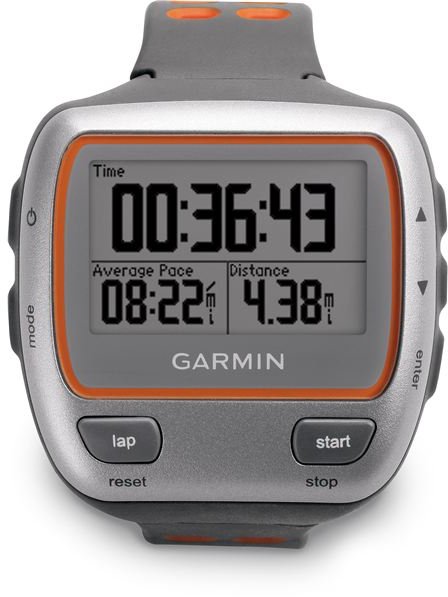 The Garmin Forerunner 310XT is the type of thing dreams are made of. I fantasized about this sort of thing when I was a child, watching James Bond flicks and following Dick Tracy in the funny pages. This wristwatch-style GPS tracks your location and can figure out distance traveled and average speed, so you can track your progress, or just keep records of your various hikes or runs. It is also waterproof to 50 meters, so you can get your whole triathlon workout while using this. Possibly the best part is that the GPS can communicate wirelessly with your computer. If that doesn't turn your gadget crank, I don't know what will. You can find this on Amazon.com or at your local high-tech outdoors store.
3. Leatherman Multi-Tool
When I was a Boy Scout, it was a sign of prestige to have a Swiss Army knife with all the gadgets and doodads on it. Leatherman's Multi-Tools are like a grown-up version of the Swiss Army knife, except much more rugged than anything I ever saw at summer camp. These tools come in lots of different styles for various needs. I use mine all the time, whether at home or on the trail. With this many tools in one small package, you certainly have everything you need to improvise, adapt and overcome. Very likely, the exact tool you need is in there somewhere, thus minimizing the improvisation. The only thing that could make this better is if it had a GPS built into it. I bet that's coming in a few years, if we have the patience to wait long enough.
4. Brunton Inspire Portable Power Device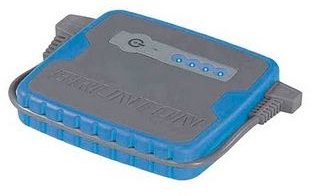 Sometimes you need to power your electronics, and this is exactly the device to do it if you are on the trail. Just plug in your phone, PDA, smart phone, MP3 player, or whatever you want to use, and the Brunton Inspire can charge that sucker up. It is good to have a charged phone with you on a long hike so you can check in with your loved ones, unless they happen to be the reason you are on your extended hike, in which case a charged phone is at least good for calling for help, should you need it. If you are going to be out for a longer time, Brunton makes portable solar panels to charge this device. Pick up the Brunton Inspire at Amazon.com.
5. Pentax WG-1 Digital Camera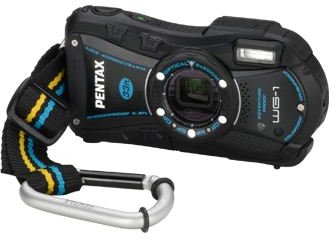 The Pentax WG-1 camera is a diamond in the rough. Pentax is widely known for the quality of its optics and the reliability and quality of the cameras it produces, but this one adds an extra layer of ruggedness, making it especially trail worthy. The carabiner attachment allows it to be clipped on to clothing or backpack, whichever is more convenient, and the rugged body is tough enough to withstand drops up to five feet, crushing force up to 100 kilograms, submersion up to 33 feet in water, and temperatures down to 14 degrees F (-10 degrees C). what's more, this 14MP camera does everything you expect a compact camera to do, including a number of different shooting modes and video. Get it now at Amazon.com.
6. Gorilla Pod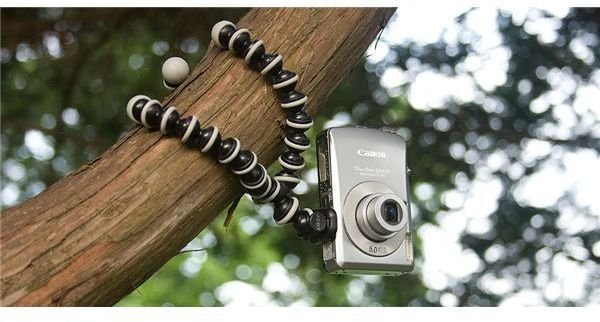 The Gorilla Pod is a flexible, lightweight tripod camera support that allows you to stabilize your camera virtually anywhere. The flexible joints allow it to be wrapped around a limb or other stable object, and the rubberized coating on the joint nubs keeps it from slipping. Accessories such as extra quick-release plates and even spikes for sinking into the ground are available, should you need them. If you are hiking and enjoy taking pictures, a tripod is indispensible. After a good hike, your hands and arms may not be stable enough to hold the camera still, and carrying this little tripod beats the pants off of a full-size one, if you are going far or long.
7. A Watch with Real Hands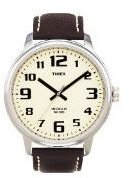 Imagine this: It is cold out, your GPS batteries died, your phone was bashed on a rock and you are a bit turned around. How can you navigate in this situation? A basic orienteering trick is to point the hour hand of your watch toward the sun. Halfway between the hour hand and 12:00 is south. Honest to goodness – it works every time. Unless you are south of the equator, in which case it will be north. This picture shows a Timex watch but any brand will do. The trick is to get a good one. A Timex is not always the fanciest watch, but the company makes some sturdy, quality timepieces and I would trust them with my life. Sometimes low-tech is exactly what you need.
8. Wet Compass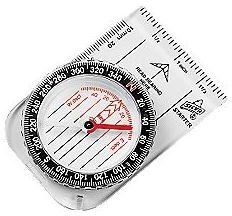 This Silva compass pictured at left is about as sophisticated as most people would ever need. This is another low-tech yet indispensible item. You may not need a fancy-pants GPS that tells your exact location. Really what you need is to know which direction is which, and quickly. A good compass points toward magnetic north and a really good one will have a rotating bezel and markings to help you read a map and coordinate it with your location. You don't need a very intricate device, just something that can help you find your bearings, along with a map and the landmarks around you.
9. Two-Way Radios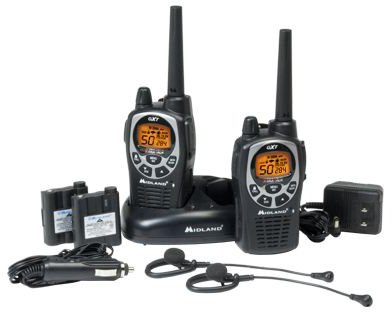 You should never go hiking for long periods alone. The buddy system is important if you are going to be out for an extended hike. However, hiking with a buddy is tough because you may not be at the same level and walk at the same pace. Two-way radios can allow you to keep in touch, in case you want to go in different directions or one walks faster than the other. These Midland GXT100VP4 radios have a 36-mile range, a distress beacon, and have enough channels that all the hiker groups on the trail could have these and you would still have a private line. It beats the heck out of significantly slowing down or speeding up to stay together. These radios are available at Amazon.com.
10. LED Flashlight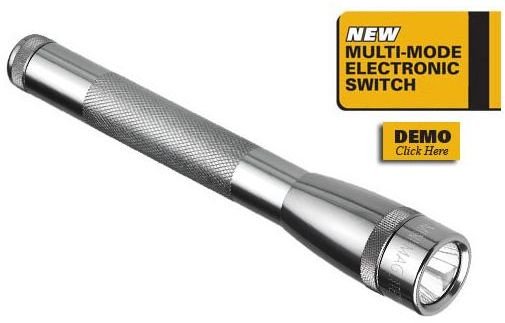 LED flashlights are especially useful when batteries are scarce. LEDs use less power and thus are the best choice when you want to conserve energy. Your batteries will last seemingly forever in comparison to an incandescent flashlight. You can even build your own. I am a big fan of MagLite because they make shockproof, waterproof instruments that can last you for quite a number of years. In addition to being rugged, this particular model is small enough to fit in a pocket of your backpack, yet powerful enough to shine a good beam of light where you need it. It's like the best of both worlds.
References
Written from author's experience
Amazon.com
Photos are from the various product manufacturers.