10 of the Best ThinkGeek Gadgets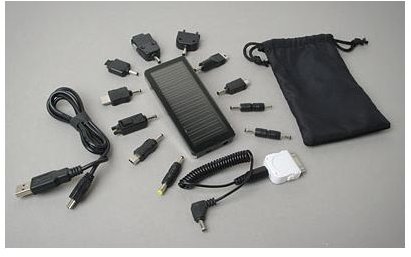 For the best new technology gadget money can buy, ThinkGeek devices will always be on top of any list. These gadgets are under $100, and thus don't make a hole in your pocket as well.
1. JuiceBar Portable Solar Charger
As its name suggests, the JuiceBar Portable Solar Charger is one of those gadgets you can take everywhere so you can charge pretty much any portable electronic gadget. The charger utilizes the solar energy and converts it to charge the various gadgets, including mobiles, ipods and gaming devices etc. This pocket size charger comes with 12 connectors and a carry case. $49.99 on Thinkgeek.
2. iPad Bluetooth Keyboard Case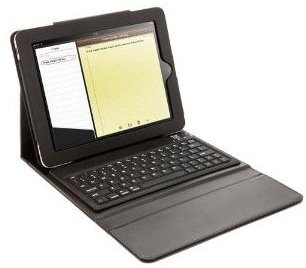 A 2-in-1 a new technology gadget that serves as a protective case and a keyboard for your iPad, this gadget connects to your iPad via Bluetooth to give you a hardware keyboard to type on while at the same time protecting your iPad from bumps, dents and dings. Available for just $59.99 on Amazon.
3. Darth Vader Bread Imprinting Toaster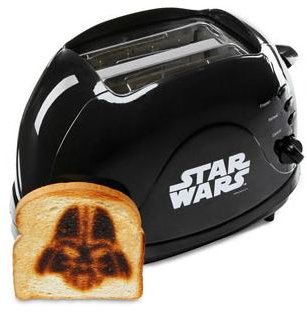 Many geeks are Trekkie or a Star Wars fanatics. For the latter, this gadget will turn out toast with the imprint of Sith Lord himself on it. It also has standard two slot pop-up action and adjustable toast temperature settings. Get it here on ThinkGeek for just $49.99.
4. SpyNet Night Vision Binoculars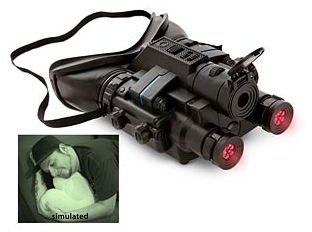 With the SpyNet Night Vision Binoculars, you get true infrared night vision priced like a kid's toy. These binoculars use infrared technology that allows you to see up to 50 feet in complete darkness. It also offers four types of display, such as regular, green-tinted, red-tinted and blue-tinted. You can adjust the settings according to focus as well as your eye widhth. The user can also adjust the selector switch to get a equally clear vision of long distance and short distance. You can use the neckstrap to hand in your neck and enjoy with it even if you have a small frame. This one is available on ThinkGeek for $69.99.
5. Metallic Lighter Secret Agent Spycam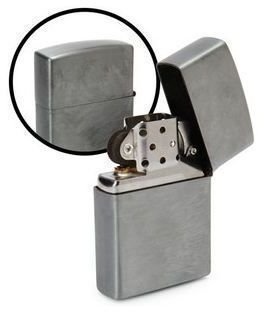 For James Bond wannabes, this lighter doubles as a spy cam. Its camera is able to record 4 GB of AVI videos in 1280 x 960 resolution. Not only that, it even overlays time and date on your videos. The lighter comes with a in-built high capacity battery and a wall charger. Once captured, you can enjoy the videos on you PC as it supports most of operatin systems like Windows Vista, Windows XP, Mac and Linux. The gadget is available on ThinkGeek for $39.99.
6. Magic Wand – Programmable TV Remote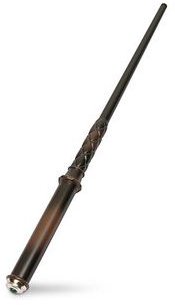 For the wizard in you, get the Magic Wand. Teach it up to 13 different commands from your current remote control and set them up to particular magic motions. To change channels, flick the wand from side-to-side. Turn up the volume by twisting the wand. Truly magical wand can perform many magical things with your electronics and can also learn from your existing remote. Get it on ThinkGeek for only $89.99.
7. USB Laser Guided Missile Launcher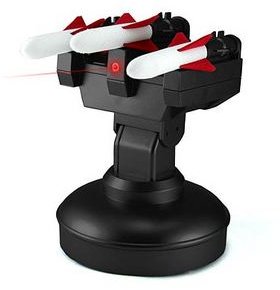 Win the office arms race with this USB Laser Guided Missile Launcher. Just connect it to your computer and install the included software and you're good to go. Seek your target and fire the missiles towards your enemy with just a click on your mouse or a tap on your keyboard. The missile can be sent at 180 degree horizontally and 45 degree upwards directions, which requires 3 AAA batteries. Fun and destruction all rolled into one for just $39.99 on ThinkGeek.
8. Joystick-It iPad Arcade Stick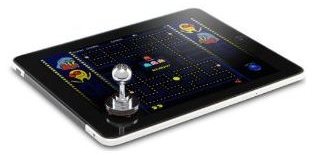 The Joystick-It works on any device with capacitive touchscreen, but is fully optimized for the iPad. You just need to press down it on your iPad screen where the on-screen control pad is and you are in for tons of fun. Best part is that it doesn't need any batteries or wire for its operation. Get it on Amazon for only $24.99-$39.99.
9. USB Plasma Ball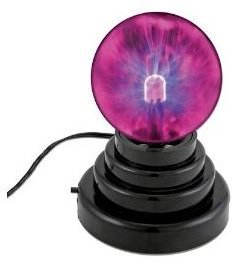 This USB Plasma Ball gives you a tiny version of the Nikola Tesla original plasma ball on your desk. Just plug it into a USB port of your computer and watch it glow to life. It tracks your finger and hand movements with lights, when you places your hands and fingers on the ball. This desktop plasma ball stands about 6 inches and is a fun gadget under $100 available on Amazon for just $12.99.
10. H1 Portable Digital Audio Recorder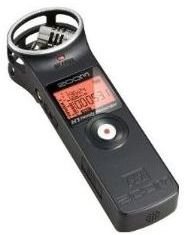 The H1 Portable Digital Audio Recorder has powerful stereo recording capability in a tiny package. The microphones on onboard are installed in X/Y pattern, which gives a clean and clear stereo sound. You can even mount one of these gadgets to your DSLR camera to record nice audio for your home movies. It comes with a 2 GB memory card, which can be expanded to 32 GB, and one AA battery, which works for 10 hours. Get it on Amazon for only $96.88.
These gadgets can be considered the best from the ThinkGeek, and they are all under $100. Truly, these ThinkGeek gadgets will be worth every penny you'll be spending on them.
References