Back in the day, way back in the day, you would probably need a sundial to tell what time it is, but today sundials are more often than not relegated to show pieces, ornaments and novelty items. If you fancy antiquity then you will love these new sundial inspired timepieces.
Sundial Ring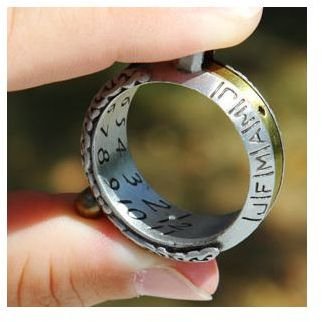 This novelty item does double duty as jewelry and a time piece, though you have to take it off in order to determine the time. Here is how it works: You first need to set the inner ring to the current date, then suspend the ring itself with a cord and orient it so that the tiny hole points directly at the sun. The small bead of sunlight will then point to the current time.
The ring is most accurate at latitude 40° North, which means that the ring is ideal for use in cities such as Ankara, Baltimore, Barcelona, Beijing, Chicago, Denver, Kansas City, and Sacramento. The major drawback to using this ring as a timepiece is that you won't be able to tell the time unless the sun is out. On the plus side, the ring never needs a battery and is guaranteed to work for as long as the sun keeps rising. Purchase the ring here.
WITness Wristwatch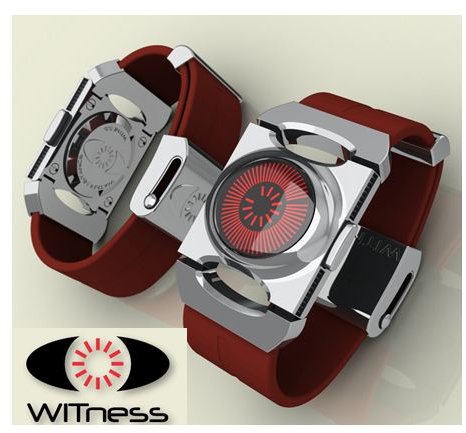 If you need a sundial inspired timepiece that can tell the time day or night, you should consider getting a digital sundial watch. The Hay Heun designed watch is a modern take on the sundial concept. The watch's face has no dials. Instead, it relies on "the shadow falls where the time is" concept of the traditional sundial. New tech-inspired additions include LED-powered bars all around the watch that indicate each 60-minute interval on the outer ring and the inner ring has hourly time interval.
You tell the time by observing what hourly bar and minute bar has gone dark. At first it may seem like an odd way of telling the time, but one can quickly get use to it. Unfortunately, the WITness Watch is only a concept, but it is definitely something that modern sundial enthusiasts should keep an eye on.
Fossil Sun Dial Wrist Watch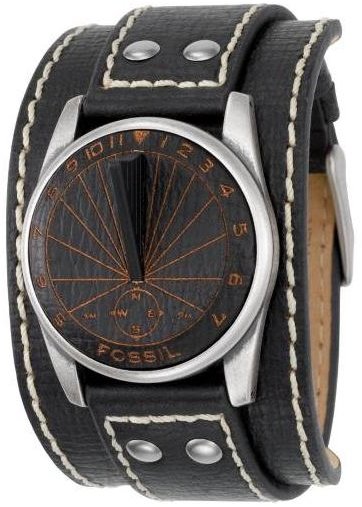 If on the other hand you are looking for something to wear to a medieval themed party this is the watch for you. This is not a digital device pretending to be a sundial; new tech means it is actually a mini sundial that you wear.The sundial watch has a wood accent face that is set in antiqued silver with a black gnomon (triangle found on sundials). With no moving parts the watch is guaranteed to be water resistant and comes with an 11-year warranty. This watch was previously available on Amazon for about $55, however you now may only be able to purchase it second-hand from sources like Ebay.
A similar watch is available at ThinkGeek.Com for $49.99.
Sundials have never been an accurate way of telling the time. They only work when they are bathed in direct sunlight; they can only tell the hour; their degree of accuracy depends on the seasons and their latitudinal location on the planet. But oh, do they make fascinating conversational pieces.
Image Credits:
"Sun dial new tech – sundial ring watch."
"Fossil Sun Dial Wrist Watch." Fossil
"Sundial Inspired Watch." Tuvie