Learn How to Find the Best Home Photo Printer & Top Recommendations
Ditch the Standard Printer
Home photo printers allow photographers to create hard copies of their digital photos. This allows them to show them off to friends and family the traditional way (photo albums, framed or just the photos). But, not all photo printers are created equally.
Further, while some will be great for amateur photographers, professional photographers will need something a little more upscale. So, here are some tips on finding the best home photo printer and some recommendations on ones that may work for you.
While anyone can stick some photo printer in classic inkjet or laser desktop printers, they're not going to be of the greatest quality. This will work for standard snapshots of friends, family or pets. But, if you're looking for a frame-worthy picture, you'll need to upgrade.
Needed Features
Prices of photo printers range widely. You can get some for $50 to $100 while some will cost a lot more. Price, however, matters less than quality. You want to print out a photo that looks exactly like the one that you took. So, resolution matters. For inkjet printers, look for something that can print at least 1440x720 dpi (dots per inch).
Look for lasers that print at least in 1200x1200 with higher resolution being better. Professional photographers should definitely go with higher resolution photo printers. This will create high-quality photos that look vibrant on photo paper.
The ability to last a long time is another thing to consider. Look for how long the pictures last, and ensure that they are waterproof. And, make sure that the cost per print isn't going to be too expensive. Remember photo paper is expensive by itself. You don't want to pay a small fortune for the ink as well.
Finally, make sure that photo printer can print in different sizes, especially if you want 4x6 or 8x10 shots. If they only print really large prints, these prints are not going to fit in traditional frames or albums.
Canon Photo Printers (5 out of 5)
Now, here are the recommendations for some of the best home photo printers.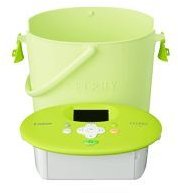 Canon, which is known for its cameras, also has a couple of great home photo printers. The Canon Pixma iP2702 is the best for a budget consumer since it sells for about $50. But, for someone that's looking for long-lasting photos, this is the choice with Canon's ChomaLife100+ technology. It creates photos that will last 300 years.
The Canon Selphy CP790 sells for around $180 online, which means that it is affordable for most budgets. It's got a pretty large 3-inch LCD screen so users can preview their pictures before printing them. What sets this machine apart is that users can create calendars out of their photos or even frame them out before printing.
HP for Mobile Users (4 out of 5)
For mobile users, the HP Photosmart A646 allows users to print photos directly from smartphones that are Bluetooth-enabled. And, for about $150, most people will be able to afford this machine. The 3.45 LCD touch screen isn't bad either.
Upgrade to an Epson (5 out of 5)
An Epson printer worth mentioning is the Epson PictureMate Show. Not only can you have a constant slideshow running with its built-in digital frame, you can also use the machine as a clock and calendar. It has a Bluetooth adapter, a 7 inch WVGA screen and 270 MG of memory. But, you'll pay for the privilege. It generally sells for around $300.
For those on the go, the Epson PictureMate Charm Compact Photo Printer may be the choice. It comes with rechargeable batteries, which means that photos can be printed from anywhere. It prints 4x6 prints, and it has a 2.5 inch LCD screen. It's also ENERGY STAR rated, and it only costs about $150.