Op/Tech Classic Camera Strap is a Good, Standard Strap - Photography Accessories Review & Buying Guide
Classic Camera Strap Features
While most digital cameras already come with a camera strap included, sometimes you just need to step up to something better. After all, a good camera strap saves wear and tear on your neck and shoulders, looks good and makes sure your expensive camera is securely held.
Sniper straps, favored by many pros, can run more than $50 a pop. Fortunately, non-pros looking to upgrade from the basic strap that came with the camera can step up for a lot less. One such offering is from long-time camera accessory maker Op/Tech. While this accessory maker offers a wide variety of camera straps and other tools, its basic "Classic" strap is a good fundamental choice for a shooter who wants a simple, but good quality camera strap.
The strap is made from neoprene and what the strap maker calls a "Comfort Stretch binding" to make it a more comfortable strap. Neoprene is a popular material for camera straps because its stretching ability takes some pressure off the body.
Another interesting feature is that the main part of the strap can be removed from the camera thanks to slip lock connectors on each side, making it easy to replace or remove if desired. The remaining parts of the strap (still attached to the camera) can be connected to form a carrying strap. Conceivably a photographer could switch from one style of Op/Tech strap to another thanks to this design.
This 2-inch wide strap is washable and attaches via conventional camera strap connectors. The strap is available in black, red, blue, navy and forest green.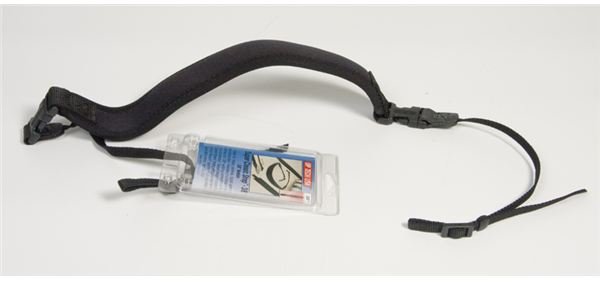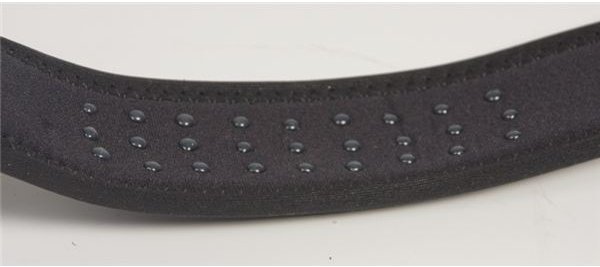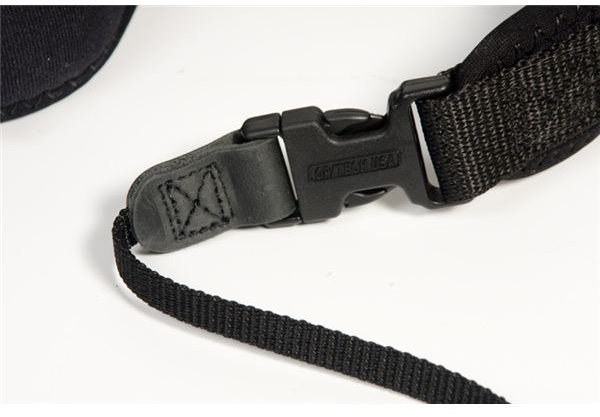 Price to Value (3 out of 5)
At $19.95 the Op/Tech Classic Camera Strap is competitively priced compared to other similar camera straps. This attractive, comfortable strap grips your shoulder securely and offers a safe connection for your camera.
Disclaimer: Op/Tech provided the author a Classic Camera Strap for the David Busch Quick Snap Guide to Photo Gear.