Panasonic Lumix DMC-ZS3 Review: Get Great Pictures and 720p HD Video
Panasonic's New 'Hybrid' Camera (4 out of 5)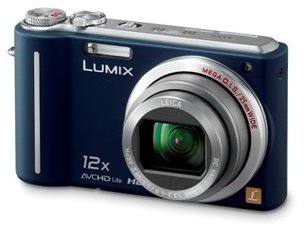 The Panasonic Lumix DMC-ZS3 (approximately $400 online) takes the place of Panasonic's very popular TZ point-and-shoot cameras. The ZS3 comes with an impressive 3 inch LCD screen, 12x optical zoom and 10.1 megapixels. This "hybrid" camera has the ability to take still photos and 720p video. Panasonic is hoping to bridge the gap between cameras and camcorders with this model.
Body and Design (4 out of 5)
The first thing that's noticeable about this camera is that it's slightly smaller and lighter than the TZ models. At 4.1 inches wide, 1.3 inches deep and 2.4 inches high and weighing 7.2 ounces, you can fit this camera into a pocket, but perhaps not comfortably. It's still heavier than many other point-and-shoot cameras.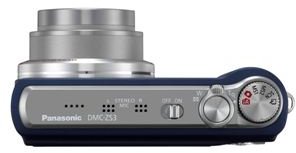 But, the bigger body also allows you to comfortably access the controls. And, while most small cameras that come with the ability to shoot video have awkward controls for this feature, the ZS3 has a dedicated video control. This makes it so much easier to access and use the video feature. Plus, the camera will be able to take video at almost a moment's notice.
Features (5 out of 5)
The image quality of both the video and stills is above average compared to comparable cameras on the market. The auto controls are quite good, especially the Intelligent Scene Selector, which will automatically select one of six shooting presents depending on in what scene conditions you are shooting. And, generally the Intelligent Scene Selector got it right.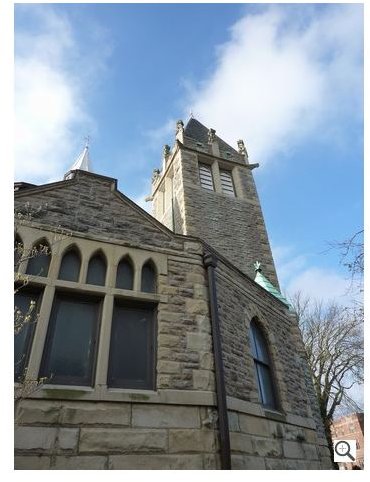 This feature is all part of Panasonics Intelligent Auto (IA) features, which includes Intelligent ISO selection, face detection, optical image stabilization and Quick AF. The Quick AF is quite a fun feature. Basically, in this setting the camera is set to focus continually. The only drawback is that it eats up battery power. The IA features allow amateur shooters to not have to worry about changing their settings often.
The face detection feature does an adequate job and seems to perform fairly well even in low-light. The optical image stabilization has two modes: shoot-only stabilization, which starts when you press the shutter, or continuous stabilization. It may be best to leave it in continuous stabilization since it will make your pictures come out better. With such a longer zoom lens (f/3.3-4.9) than many other similar cameras, you run the risk of your pictures being blurry.
One major drawback of all these features is that it may be confusing the intended target audience. The camera was made for amateurs and perhaps techie shooters. But, generally, this was made as an introductory camera. So, those new to photography may get overwhelmed by all the gadgets.
To control your own settings, use the Normal Picture mode. The metering choices are very accurate, and the white balance was near perfect.
Zoom, Flash, Battery Life, and Video (4 out of 5)
The wide angle lens works extremely well. It's fast to zoom in on objects and is quite sharp. The flash is pretty quick to recycle and illuminates up to 15 feet on the wide angle setting. The battery life is really good. If you minimize how much video you take, you could capture up to 400 pictures.
The video section of the camera works great and is very easy to use. One problem with the camcorder, however, is that it only captures video in AVCHD files. These files are not commonly used so you'll be hard-pressed to find a video editor that can handle it. And, it definitely doesn't work with iMovie on Mac.
Low-light/ISO (3 out of 5)
The camera was something of a mixed bag indoors or in low-light. Some came out great while others were just adequate. The camera works best at ISO 80 and 100. The image quality gets shaky at higher settings.
Bang for the Buck (4 out of 5)
Overall, for a point-and-shoot camera intended for amateur photographers, the camera did an above average job. The only concern is that the settings may be over the head of many newbies. While the $400 price tag could have been a drawback, you can now find the camera for around $350 online, which maybe a better deal for this camera hybrid.