What are The Top Selling Digital Cameras? 5 Popular Digital Cameras to Consider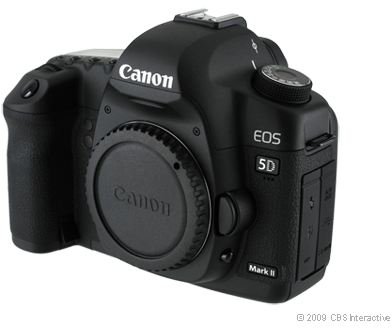 What are the top selling digital cameras on the market? Here are five that are extremely popular, along with some links to detailed and unbiased reviews to help make your purchasing decision easier.
Canon EOS 5D Mark II (5 out of 5)
The Canon EOS 5D Mark II is great full-frame camera that offers a fluid shooting experience and fine photos that you expect from a professional model. It weighs slightly over 2 pounds and comes with improved shutter durability for up to 150,000 cycles.
The most notable features of the 5D Mark II are its movie-making capabilities, interchangeable focusing-screen options, a pair of low-resolution RAW formats (10 and 5.2 megapixels), in-camera peripheral-illumination correction, and a silent Live View mode. There's also Face Detection AF that works only in Live View mode.
The EOS 5D Mark II is a must-have digital camera. It's an attractive alternative at a $2479 price as compared to its competitors. Although 5D Mark II has a 21 MP CMOS sensor and groundbreaking movie capture capability, it's fairly priced.
You can find out more about this top selling digital camera, along with other popular Canon EOS cameras by reading this Canon EOS DSLR camera buying guide.
NIKON D5000 (4 out of 5)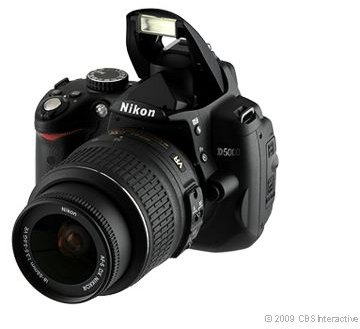 Though the Nikon D5000 falls short in its design, it delivers speedy performance, a nice feature set, and excellent photo quality. Constructed from a polycarbonate over stainless steel it weighs around 21.6 ounces.
As long as you don't hang up on its operational quirks or expect its video feature to be great, there's a lot to like about Nikon D5000. This camera is for people who are more interested in the basic features of a DSLR camera. The most notable features of this digital camera are articulated LCD, good autofocus, long battery life that shoots up to 510 shots, good kit lens and the camera's ability to shoot 24 fps 720p. The D5000 is a great entry-level DSLR camera priced under $1000 that has a CMOS sensor and a decent AF system.
To learn more about this camera, read this detailed review of the Nikon D5000.
Canon PowerShot S90 (5 out of 5)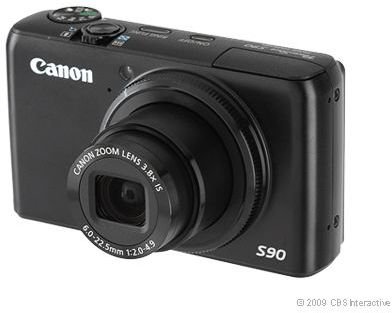 The Canon PowerShot S90 is an excellent camera for amateurs. The camera has an outstanding control system for semi–auto as well as manual shooting, great low-light picture quality and an amazing wide angle f/2 lens. The PowerShot S90 looks like a box and circle design with a completely flat body.
The camera's advanced options include focus bracketing and exposure bracketing, RAW or RAW plus JPEG capture, and manual white balance correction. The picture quality is good with consistent colors, for a camera of this stature.
As long as you are not expecting DSLR speed from this compact and tiny body, the Canon PowerShot S90 is a first-rate compact camera for photography enthusiast that carries a price tag of $336.
You can learn more about this camera by reading this review of the Canon PowerShot S90 compact digital camera.
Panasonic Lumix DMC-GF1 (5 out of 5)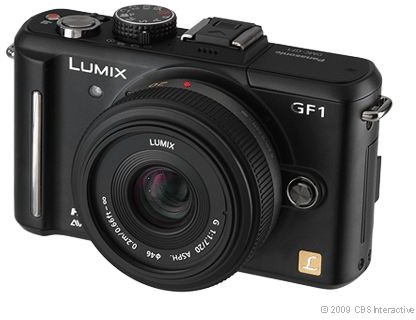 The Panasonic Lumix DMC-GF1 is a Micro Four Thirds camera. The camera delivers speedy performance and great picture quality. The Lumix DMC-GF1 is sturdily built with a comfortable and streamlined design. It offers easy to understand controls without diving too much into the menu. For example, there's a switch for bracketing, burst shooting and self timer around the mode dial. The camera offers a wealth of features like the seven-frame bracketing option, Peripheral Defocus scene mode, advanced video options and an extremely quick autofocus system.
The DMC-GF1 may lack a slick design but that's forgivable because with the kind of features it offers, it's fairly priced at $900.
Learn more about this top selling digital camera by reading this Panasonic Lumix DMC-GF1 review.
Kodak EasyShare Z915 (4 out of 5)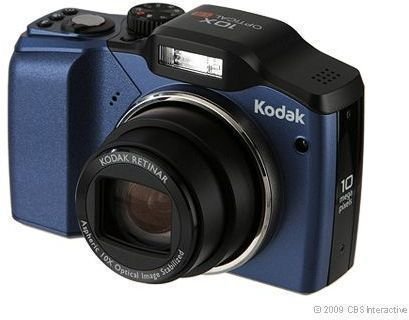 The Kodak EasyShare Z915 is a good-quality camera for those looking for a completely automatic compact digital camera. The camera offers an image stabilized 10x optical zoom, HD video capture capability, fast performance, manual as well as automatic shooting options, sturdy design and a good feature to price ratio.
There are many $200 compact digital cameras on the market, but the Kodak EasyShare Z915 offers strong features and faster performance for this price.
Image Credits