Top 5 Available Holga Accessories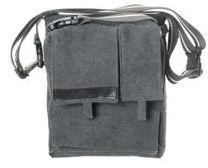 Holga accessories include bags, filters, lens and others. Some of these available Holga accessories are meant to provide protection to your camera while others provide more creative uses for your Holga camera. Here are some recommended products to enhance your Holga experience.
Lomography Sidekick Bag
This bag is actually a 2-in-1 bag with a large storage space for camera accessories and other items and a small camera bag that is detachable. This modular design lets you carry everything you need wherever you go, or just the camera if you want to travel light. Its gray color makes its design unisex while its slim profile makes it compact and very portable - whether you only carry either of the bags or both. It is made from soft and natural 100% cotton fabric, making it comfortable to the touch. All in all, it is a great way to keep your camera secure and protected. You can buy this for $53.98.
Holga 149120 Soft Surround Filter Set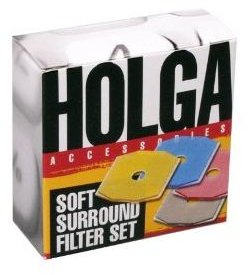 This set of filters gives you the ability to add drama and style by adjusting the tint of your color shots and heightening the depth of your black and white shots. Split-image filters are also included. These filters produce kaleidoscope-like images that give life and an artistic feel to your shots. A total of four filters are included in this set which is specifically designed to be used with Holga lens and filter holder item #147120. You can purchase it for $9.99.
Holga 156120 Shutter Release Set with Cable Release and Mount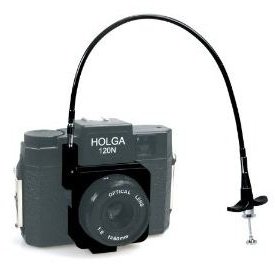 One of the available Holga accessories to assist you in controlling your Holga camera's shutter is this shutter release set that can be controlled using a cable release mount. The adapter fits perfectly over your Holga camera's lens and it provides total access to the features of the Holga 120N, FN and CFN. This non-interference feature gives you the ability to make use of all your camera's features even while the adapter is installed on the lens. The cable release features an automatic lock and unlock mechanism. You can buy it for $15.99.
Holga Manual Shoe Mount Flash with a GN of 22 Meters or 72 Feet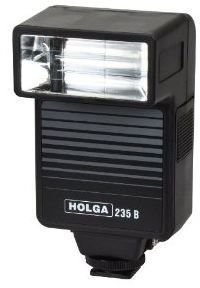 This shoe mount manual flash is specifically designed for the Holga 1205 camera, but it can also be used with other types of manual cameras. It is lightweight and compact, giving you the ability to carry it around and use it with comfort. It has a guide number of 22 meters or 72 feet that is constant, giving you a more precise and controlled shooting experience without the need for second guessing the set up for your shot. You can get it for $14.99.
Holga 171120 Plastic Fisheye Lens for 120 Cameras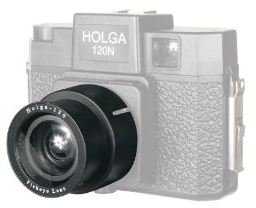 One of the most funnest Holga accessories is the fisheye lens. This type of lens enhances the already creative and dramatic types of images that you can take with a Holga camera. This particular fisheye lens provides extreme wide angle distortion effects that make your shots look cooler and more out of this world. You can get it for $24.99.
These 5 Holga accessories bring more functionality to Holga cameras. They also give users the chance to be more creative, therefore making the hobby more fun. Storage and protection are also covered so you can have a complete selection of different types of accessories for Holga cameras here.
References and Image Credits
https://www.amazon.com/Lomography-Sidekick-Standard-Bag-Charcoal/dp/B000Q5R8F4/
https://www.amazon.com/Holga-149120-Soft-Surround-Filter/dp/B000AFW6WA/
https://www.amazon.com/Holga-156120-Shutter-Release-Cable/dp/B000XB43I6/
https://www.amazon.com/Holga-Manual-Mount-Flash-meters/dp/B000QHRB0O/
https://www.amazon.com/Holga-171120-Plastic-Fisheye-Cameras/dp/B004FEEV6Q/