Online ExpertRating Fitness Certification Options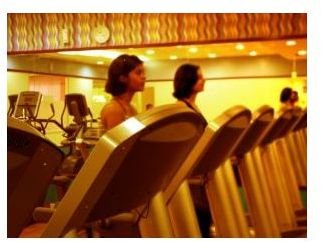 Are you looking for a way to get ahead in your fitness career? Consider proving your skills and boosting your credibility with one or more online certifications for fitness professionals from ExpertRating. You can complete the necessary training and testing online for your choice of several ExpertRating Certified Professional credentials in the health and fitness field. Certification options include: Aerobics, Health Club Management, Pilates, Professional Trainer, Master Trainer, Sports Nutrition, Yoga, and CPR.
How to Earn ExpertRating Fitness Certification
To earn your online certification in one or more of the health and fitness career fields for which ExpertRating offers training and testing, you'll simply need to purchase the online course (or courses) that interest you, complete the prescribed program of study — making sure to master all of the information — and successfully complete the associated online certification exam. Once you purchase your training materials and exam, you have up to a year to complete the online certification process.
The courseware for each of ExpertRating's health and fitness certifications includes comprehensive information that professionals pursuing fitness careers need to know. The materials are a combination of text and animated graphic illustrations, providing instruction that is effective for people with all types of learning styles. You'll be able to complete the online lessons at your leisure, in the comfort of your home or office. Once you have completed the training program, you can take the online certification test at a time that is convenient for you.
Fitness Certification Credential from ExpertRating
Once you pass the online certification exam, you'll receive an official certificate designating you as an ExpertRating certified professional. The hard copy certificate will be sent to you via postal mail, and the document will specify the particular certification you earned. You'll also have an online transcript that shows the scores you received on any ExpertRating certifications that you have completed. You'll be able to prove to prospective employers that you have the skills and knowledge necessary to succeed in the type of fitness career that you have chosen with your online certification credential from ExpertRating.