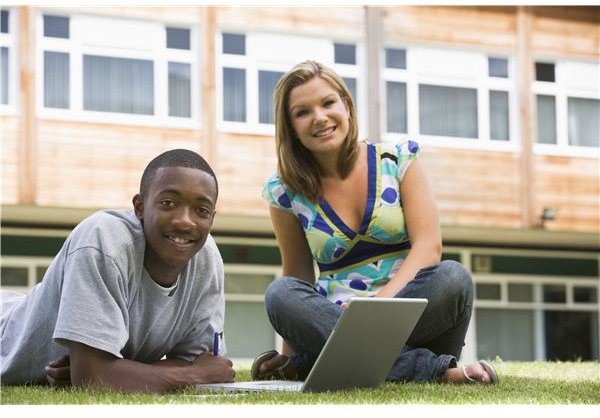 There is certainly no denying the popularity of online learning for minority students. Minorities comprise about 40 percent of the total student base in online college courses compared to about 28 percent on traditional college campuses. Ensuring their academic success and readiness to succeed in life are the main goal in recruiting and retaining these students.1
Advantages of Online Learning for Minorities
From convenience to accessing useful classes, minorities can benefit from online learning in several ways:
Convenient to access and attend: Financially, some minorities and at-risk students cannot afford to attend elite universities or even community colleges. Online learning courses, such as MOOCs, have opened the doors to higher education for a wider variety of students. Many public libraries have computers that are free to use, and with the wide variety of mobile or tablet devices available — and free WiFi nearly everywhere you go — taking online classes is that much more accessible.
Online learning offers pertinent and useful courses: Especially with the Massive Open Online Course (MOOC) phenomenon, many online classes bring course materials and theories to life through videos, slide shows and digital text and images. It's easy to click through to other websites to view additional subject materials. Instructors are urged to get to know their students individually through class lectures, forums, and other online academic interactions, and not make assumptions about them based on their ethnic, culture or racial background.
Students can connect with other classmates: Community forums, social networks and online classrooms are great places for classmates to connect. Instead of being segmented into groups, the students are brought together in one environment.2 This is another way of lowering the cultural barrier. Online atmospheres can be non-threatening and homogeneous.
Challenges of Online Learning for Minorities
All this may sound simple enough, but there are some disadvantages minorities face as well:
Curriculums do not account for different cultural backgrounds: Unless specified, most online curriculums are based on the notion that all students come from the same cultural background, have the same educational training and speak the same language. Some minority and at-risk students do not have the same college preparedness or background as non-minorities. Oftentimes, the curriculum is a uniform approach to the subject matter and addresses students as a whole, instead of as individuals.
Academic achievement: The National Bureau of Economic Research reports that there is a gap between minority and non-minority students in educational achievement about online learning. Specifically, African-American, Latino and Native American students have lower grades, test scores, attendance rates and graduation rates than non-minority students.3 Experts believe this gap is the result of socio-economic factors such as poor vs. wealthy children and the opportunities that are afforded to them. Paying for registration fees, a computer and even an Internet provider may be too much for at-risk students.
Experts on both sides of the digital fence have their opinions on the benefits of online college courses for minorities and at-risk students. However, because of the ever-changing technology, most believe it is unknown whether this type of learning is actually better for students.
References