Working in Forestry and Conservation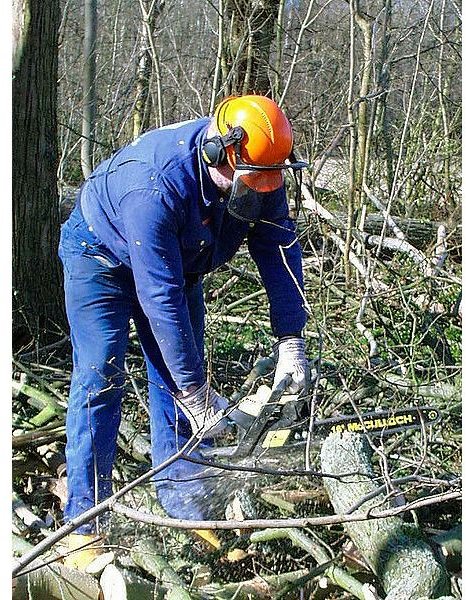 Colleges for forestry prepare aspiring foresters and woodland conservation workers for a physically demanding profession that requires a good bit of botanical expertise and environmental awareness. Forest workers and managers must recognize flora that may harm the greater sum of the woodland and then set out to remove it with a wide variety of techniques or power tools.
These professionals catalog the growth patterns of sample tree populations and note insect damage. Secondary duties of foresters may include the management of recreational areas, safety checks and liaison work with the public. The Bureau of Labor Statistics(1) explains that entry-level forestry jobs are open to candidates with a high school diploma or a two-year degree.
It takes a bachelor degree to advance in the field and take on the title of 'forester.' The median entry level wage is $10.98 per hour, while the median annual salary for a fully qualified forester (in 2008) was $58,720. Foresters working for the government receive a higher pay, with the average yearly salary being right around $71,558 in 2009.
Finding an Accredited Program
Would-be students who are interested in attending college and earning a degree in forestry should look to the Society of American Foresters(2) to find an accredited program. It is noteworthy that the organization does not actually accredit the schools but only the forestry programs. Although it is possible to complete some portions of accredited learning programs via distance learning, the Society holds that laboratory work and hands-on experience are integral parts of the educational process.
For this reason it is not possible to find an organization-accredited forestry programs that is offered completely online(3). That being said, there are schools that offer forestry course distance learning programs at the diploma, graduate and post-graduate level.
Examples of Colleges Offering Forestry Degrees
University of Montana(4): Bachelor of Science in Forestry. The cost of tuition and fees (not including books, supplies, room and board) for the 2010/2011 academic year is $5,586 for Montana residents and $18,834 for out-of-state learners. Non-resident students qualifying for the Western Undergraduate Exchange scholarship pay $8,189.
Oregon State University(5): Bachelor of Science in Forest Management, Forest Operations Management, Forest Engineering or a dual degree in Forest Engineering/Civil Engineering. Each area of emphasis stresses slightly different aspects of the forester profession. Undergraduate attendance at the resident level costs $7,218, while out-of-state students must pay $20,442. Books, supplies, room and board are extra.
SUNY College of Environmental Science and Forestry(6): Bachelor of Science in Forest Health or Forest Resources Management. Forest health students focus primarily on disease prevention and management as well as conservation. Resources management students hone in on administration and policy enforcement, ecology, measurements and overall management procedures. New York State residents pay $4,970 per academic year in tuition alone; out-of-state students pay $12,870.
Aspiring foresters will be wise to choose colleges for forestry with the program emphasis in mind. For example, a student who is more interested in the health aspect of the forest lands may benefit from a degree in forest health rather than forest engineering. Dual degree holders should be prepared to add an additional year of study to their budgetary plans.
Sources
Forest and Conservation Workers, https://www.bls.gov/oco/ocos350.htm
Society of American Foresters, https://www.safnet.org/fs/careers.cfm
SAF Accreditation, https://www.safnet.org/education/Handout_2010-AllAccr030910.pdf
University of Montana, https://www.cfc.umt.edu/
Oregon State University, https://www.forestry.oregonstate.edu/
ESF, https://www.esf.edu/admissions/programs.htm
Photo Credit: "Forest worker" by Malene Thyssen/Wikimedia Commons at https://commons.wikimedia.org/wiki/File:Skovarbejder.jpg