Establish a Banking Relationship
One of the first things you'll want to do when you begin college is to open a checking account of your own. Doing so will provide you with an opportunity to take responsibility for your own finances and start building a satisfactory personal financial record. With your own checking account, you'll learn important lessons about financial responsibility and budgeting. If you handle your account appropriately, you can start creating a favorable relationship with a financial institution that can serve you well in the future.
Checking Accounts for College Students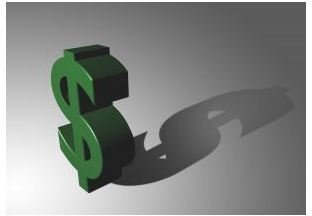 Many financial institutions offer free checking account programs designed specifically for college students. In most cases, student checking accounts do not have a monthly maintenance fee and require only a small opening deposit. Keep in mind, however, that not all "free" accounts are identical. It's in your best interest to shop around, looking closely at all of the fees and the "extras" associated with several student checking accounts and then compare notes to choose the best offer.
When choosing a student checking account, look for features that are likely to be beneficial to you based on the way you plan to use the account. For example, if you are likely to use checks frequently, you'll want to look for an account that includes free or very low cost check printing. However, if you are likely to primarily use debit cards and online banking transactions, the cost of purchasing checks should not weigh heavily in your decision.
If you plan to use your debit card for most of your transactions, then you will want to look for an account with affordable transaction fees. Many accounts include a waiver of transaction fees for automated teller machine transactions made at other banks, and some even reimburse for fees charged by the other financial institution. If you will be making a significant number of ATM transactions, this benefit can be of great value to you. If you like the idea of taking care of your bills using online banking, you'll want to select a student checking account that includes free online bill pay as a benefit.
These are not the only fees that you need to find out about before opening a new bank account. Some financial institutions charge fees for paper statements or face-to-face contact with a bank teller, and for copies of cancelled checks. If you are fine with receiving online statements and taking care of your customer service needs electronically or by telephone, these types of fees aren't likely to pose a problem for you. You should be aware of them before opening a new account, however, because you don't want to be taken by surprise when charges for such services show up on your bank statement.
Use Your Student Checking Account Wisely
Once you have selected the best college student checking account for you, it will be up to you to use your bank account responsibly. Pay close attention to the flow of money in and out of your account, and be sure to learn how to balance your checkbook so that you can start creating a positive track record with your financial institution as soon as you begin the relationship.
Resources
References:
Image Credit: Sxc.hu (rigor789)