Getting the Most Value from the College Experience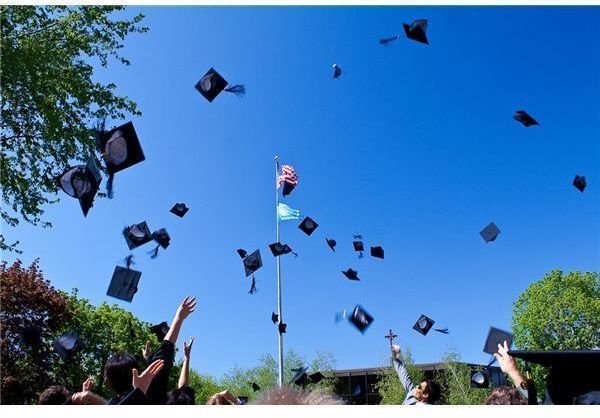 In their recently published book "Academically Adrift: Limited Learning on College Campuses," sociologists Richard Arum and Josipa Roksa followed 2,300 students through college and into the labor market. During their research, they found that 45 percent of recent graduates were only making $15,000 per year or less. These grim statistics indicate that students need to work diligently to give themselves an edge in the suffering job market. These efforts need to start while students are still actively pursuing their degrees at a college or university and should become an integral part of the university experience.
The ROI of Higher Education
As graduates' incomes have rapidly declined, the cost of education continues to rise.
During the past 40 years, costs have risen by a factor of 15 for in-state students and by a factor of 24 for out-of-state students. The bleak average incomes for the newly graduated barely begin to cover the debts accumulated.
All these statistics might make it seem like the college experience has lost value. On the contrary, the experience is still incredibly valuable, but it needs to be guided or organized more efficiently than in the past. Students need to plan intelligently in selecting their majors. Parents, who also are weighing the costs of different universities, should ensure that their students are thinking about career aspirations when helping them chose a college major. If tuition costs flutter around $30,000 and the average income for a certain degree is only $15,000, students need to be informed about this disparity. Many colleges are not very forthcoming in what their graduates can expect in salaries by major. Colleges need to remember that students are customers and that customer needs a career, not just a diploma. Graduates should not be "upside-down" on their education by owing more than its worth. Well-researched buyers of cars or houses know to avoid this pitfall — students should avoid it as well.
The Student's Path to Future Success
While passion and aptitude are critical elements of choosing a suitable major, students should also consider which fields of study they can translate into a career. STEM (Science, Technology, Engineering, and Math) programs and graduates are still in high demand in most areas of the nation. Incomes and job placement ratings are consistent. The "technology boom" is not a passing fad. Industries need experienced and resourceful software and hardware designers, network administrators, and web analysts.
Additionally, students who have the desire and passion to be entrepreneurs can gain practical knowledge about bootstrapping startups and creating effective business plans while pursuing their academic goals. Small ventures have the potential to earn graduates extra spending money and find a foothold for the future.
A recent study by the Buzz Marketing Group and the Young Entrepreneurship Council found that 89 percent of Generation Y students believe entrepreneurship education is important in relation to our current economy, but the area lacks resources in the university setting. The study also noted that 33 percent of those students had already begun a side business. Many students are striving for self-sufficiency and are using any time not devoted to academic studies to developing their own businesses. While attending classes, students have the opportunity to develop contacts and networks through internships and campus career centers. By researching trends in specific business fields, students can begin to immerse themselves in future industries early. By doing so, they are also showing they are ready to offer a potential employer real value and insight. Students should do everything they can during college to build the skills that go beyond textbook learning. They should look for opportunities that will develop the self-sufficiency they desire.
A Different Kind of Education that Drives Innovation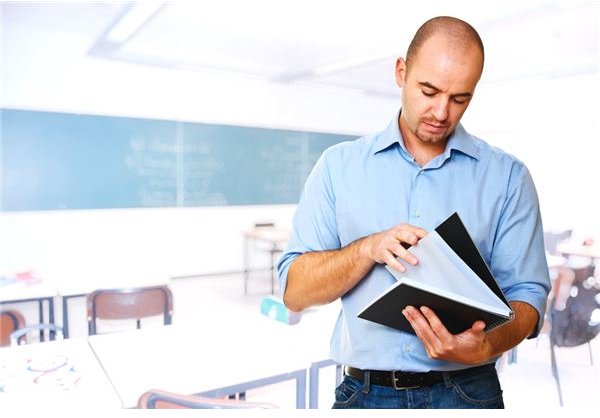 Of course, all of these possible ambitions and stepping-stones are carved by the influence of parents and teachers who are aware of the need for a new approach towards education. These powerful influences should work to create leaders, not just college graduates. The workplace needs innovators. Professors can lecture about professional business plans, economics, and financial analysis, but we need to push students further in order to set them up for success. We need to nurture self-confidence, team-building skills, and an appetite for risk.
Experiential learning opportunities can build and direct these skills in driven students. By actively pursuing and participating in local business and networking through conferences and startup weekends, students harness and hone their raw talents. These activities also introduce them into how small businesses and local commerce operate effectively. The Harvard Business Review recently published an article that asked, "Can entrepreneurs be made?" It stated that "the lack of guts is the most common barrier to entrepreneurship success…building guts may thus be the most important way in which entrepreneurs can be developed." These "guts" are built through experiences that educate students on how small business, local commerce, and networking actually relate.
The prospect of $15,000 per year for a college graduate is not very motivating or promising. However, by altering traditional education slightly so students can pursue entrepreneurial endeavors, they can gain the necessary financial and practical skills to survive. Preparation and intelligent planning in selecting a major can make a world of difference in predicted incomes. The college or university experience is changing in response to our economy. Those students who will succeed do so with a foundation of a solid work ethic, confidence, and astonishing determination.
About the Author: Dr. Greg Bier is a professor of management at the University of Missouri. He leads the newly formed Entrepreneurship Alliance at the University of Missouri Trulaske College of Business. He is also a partner with Entrepreneur MO (www.mo.com). Follow Greg on Twitter at @gregbier.
References
Photo of Graduation Caps by shiladsen under CC BY 2.0 via Flickr