What is Microsoft Access?
Microsoft Access has had a long history as a database software application, coming into existence around 1992. It has been a feature as part of the professional version of Microsoft Office and though it's not as robust as some of the bigger corporate programs – such as Microsoft SQL – it is a perfectly good program for organization of small sets of data for personal or small business usage. The current version of Access is included in the professional versions of Office 2010.
How to Use Microsoft Access
As mentioned, Access is a small form of database management systems. This article is to serve as an Access introduction or Microsoft training tutorial on using Access. I will prove a few links to more indepth tutorials, including video tutorials in oder to get you into the very heart of the program. Now that you know what Access is, let's start by getting Access up and running. For this training tutorial, it is important that the user has a copy of Microsoft Access, with a current version being a more acceptable option.
This tutorial will use the current version of Access from Office 2010. You can view this tutorial if you are working on an earlier version, such as Microsoft 97 or 2000.
It is also recommended that the user be familiar with database management systems, in so much as what they are and what they accomplish. Microsoft has a variety of training articles and videos which go over different aspects of Access, as well as the features and functions of a database for personal or business use.
Getting Started – Access Introduction
The first thing you will do is to open Access. In the Windows XP operating system, this means clicking the START menu, going to All Programs, choosing the Microsoft Office folder, and selecting Microsoft Access. Within the Vista and Windows 7 operating systems, you can do the same procedure or you can just type in Access within the search bar.
Depending on the version of Access that you are using, your screen may be different. Below are some screen shots of the home screen for Access 2007 and Access 2010 –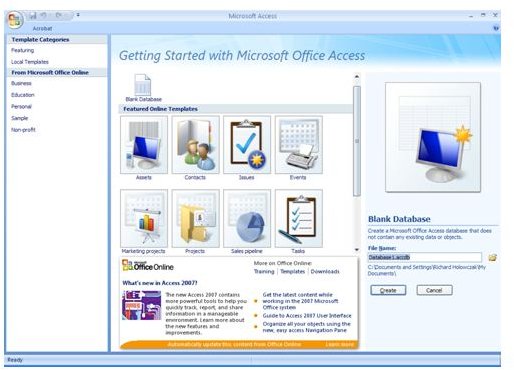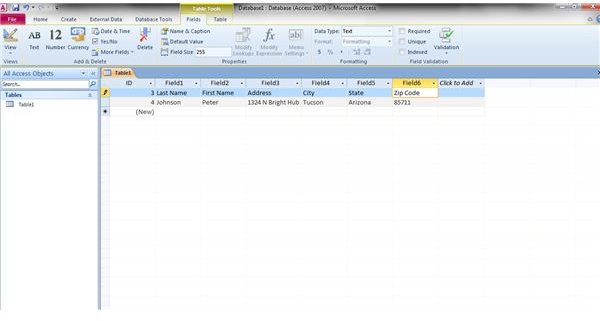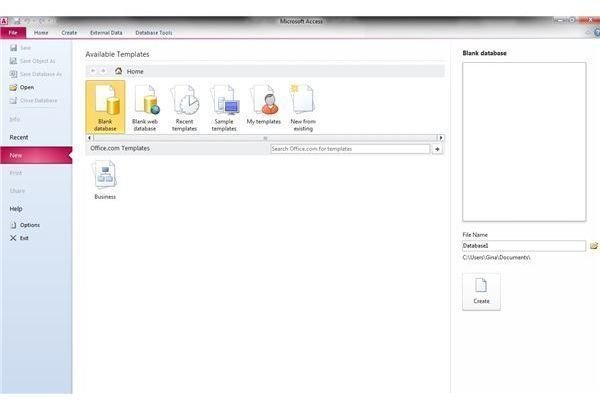 Each screen has a different set of options that you can choose from – a blank database, a blank web database, recent templates that you've used, sample templates (usually from Microsoft), templates that you've created yourself, and opening an existing database. Be advised that if you choose a blank database, but save it under the name that another database has, you will completely erase the existing database.
For this Access introduction, we will start a new blank database. Both the 2007 and 2010 versions will appear the same, with only some minor differences. The screen may remind you of a Microsoft Excel sheet, with the different columns, rows, and the ability to type in and rearrange them. You can name the fields as you choose (the screen has simple fields of Last Name, First Name, address, etc)
Microsoft Training Tutorials
This is just a small Access introduction, but there are many Microsoft training tutorials online. Microsoft has many videos that go over Access from the 2003 version, all the way to the current version of 2010. There is also a very good step by step tutorial of Access 2007 from Professor Richard Holowczak from the CIS department at the Zicklin School of Business in New York City.
Studying the different training tutorials will help you on your way to learning more about Microsoft Access, as well as becoming more proficient in its use.