You may have gotten yourself a new smart phone and maybe kicked a million hearts into the jealous mode already, but there's even more to do with your smart phone than you could ever imagine. How about adding some real nifty business-related software that would literally make your office sit in your shirt pocket? Wouldn't it be nice to stay on top of things do as much as you can from your smart phone? Call it more bang for your buck. Here's some amazing software you can pick from for your phone:
Mobile Invoice: Let's say you have been traveling and your overseas client sends in an email stating that the payment can be initiated if you could submit an invoice right away. Just how can you do this while you are up in the air? Try Mobile Invoice — it is an efficient piece of software that can help you create invoices, sign them, and send them away using email immediately straight out of your Pocket PC. The software's 'LowFat Invoice" is a breeze to work with and lets you create invoices based on templates or totally from scratch — as you deem fit. It even has multi-level undo/redo facilities to enable you to get back on track if you do some mistake while designing your invoice.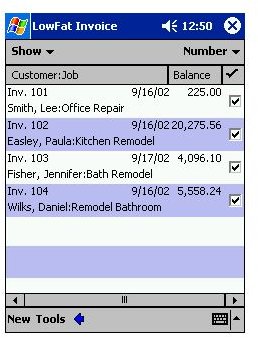 Pocket Slide Show (Smart Phone edition): What if you had a presentation to do while on the move? Would it be real cool to do a presentation by flipping out your smart phone and letting it be the computer for a while? This software let's you do just that. Pocket Slide Show is an application that let's you run a slide show in an easy, compact and quick manner and allow you to add notes, read the slides out' and even view a respective slide and display it after surfing through the slides in thumbnails, if you wish.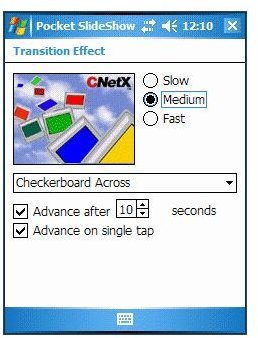 BlueXpand Proximity Sender 1.0: Would it be cool to be able to do marketing with a totally new medium which many people haven't thought of yet? You bet. About which, I mean, they have been thinking, but not really doing anything. How about marketing your products/services using Bluetooth technology? You can now do that using your smart phone and the BlueXpand Proximity Sender 1.0 software. You could broadcast your marketing message throughout your local area. This then allows you to take your advertisements anywhere with you.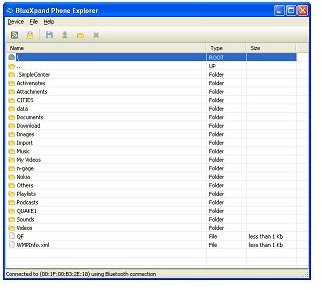 I'm In Touch 6.21: If you are working virtually or if you are globe trotting, there are times when you wished you could have access to your laptop/PC at home or office. We do have remote access software, but you would still have to use your laptop or computer to access the remote computer. How about being able to access your remote PC from your mobile? Sounds like science fiction? No, it isn't. It can be easily accomplished by using I'm In Touch software. You can use it to manage and operate your Outlook email, upload or download files from anywhere, and operate your remote PC just as if you were right there, in front of it.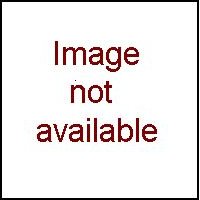 MyFormsGenie 1.6: Ever wanted to be financially free? One of the most important things you have to do as a firm step towards this dream is to be on top of your finances and pay attention to the fact that your expenses must be lower than your earnings. How do you keep track of your expenses? Wouldn't it be really easy if it were as easy as making a call through your cell phone? You could do just that with MyFormsGenie 1.6 on your smart phone. It allows you to develop new forms or use the pre-existing templates and let you keep track of what you spend on. You can even export files for printing later on for exterior file keeping or storage.