The Best of Microsoft Office
Microsoft Office has been released 11 times for Windows so far since 1990 – there seems to be no chance of the suite of productivity applications ever coming to a halt, and over the years, there have been some superb additions to the original core trio of Word, Excel and PowerPoint.
With each release, there are different versions of Microsoft Office available to different types of users and different budgets – for instance student editions, professional editions and enterprise editions for large organizations.
Of most importance to buyers of productivity software is the knowledge that they are purchasing the very best tools on the market – Microsoft have prided themselves on providing top quality office software, with the following 5 applications among the best…
This is the Word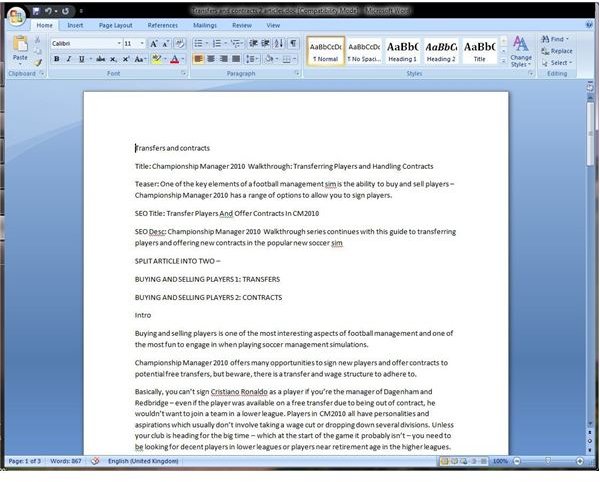 Originally released for Windows in 1989, Microsoft Office Word is the world's number one word processing application.
Its importance cannot be understated. Whether on a Mac or a Windows PC, Word is the most commonly used method for writing and revising documents.
Journalists, authors, politicians, CEOs – everyone who requires a document uses Word and in doing so takes advantage of its superb layout options, spell-checking software, page and text formatting, reviewing and revision tools, various printing options and so much more.
Although initially greeted with consternation due to the alteration of some key functions, Microsoft Office Word 2007 is by far and away the most effective release in the word processor's long history.
Super Software – Excel-sior!
Excel is an extremely powerful solution to so many different situations. It can be used as a simple calculation tool, as a database, as the back-end to a bespoke application or even a website.
Utilizing cell functions, standard mathematical formulae and macros, anyone can build an application with Excel from a basic conversion tool to a complex data management utility with hyperlinks and ODBC data connections with Microsoft Access.
Each version of Excel – which has been around since 1985 – has built on the success and functionality of the previous one, and remains backwards compatible with .xls files created in earlier versions.
Hidden Gem: Microsoft Office Picture Manager
Microsoft Office Picture Manager first appeared as part of the suite with the Office 2003 release. Due to compatibility issues, it cannot be used with complete success with any operating system earlier than Windows XP.
Providing the user with image manipulation tools such as crop, resize and various photo repair tools (such as removing "red eye"), Picture Manager also allows for quick image conversion between various formats.
Considerably more useful and efficient than Microsoft Paint, Picture Manager allows the user to resize, crop, export and perform many image editing tasks in bulk. No images can be created in Picture Manager however, but it remains a very useful addition to the Microsoft Office suite.
An unusual choice, but a vital one nonetheless – Microsoft Office Picture Manager is no PhotoShop, but it is a useful tool nonetheless.
Get the PowerPoint?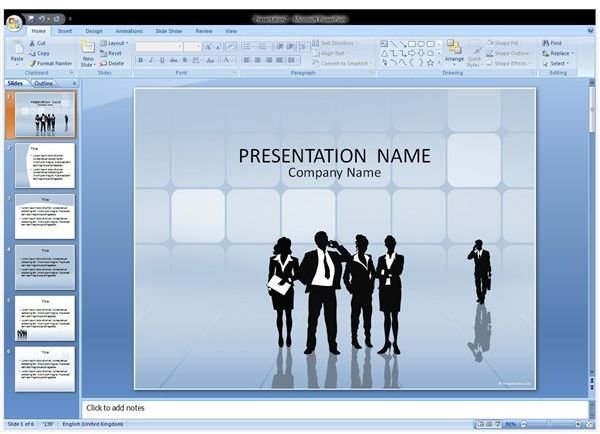 The world's foremost presentation application, Microsoft PowerPoint was first released in 1987 and first bundled with other apps in Microsoft Office 97. Comprising of a number of pages – described as slides – PowerPoint enables the user to construct a presentation that might contain text, images, movies and other content that can be positioned anywhere within the slide.
Pretty pedestrian stuff – except that before PowerPoint came along anyone giving a presentation would do so with a slide or overhead projector and all elements that weren't text or still images were absent or manually activated by hand on a TV or audio system.
PowerPoint is a program that allows the designer to specify when and how elements should appear.
Try a New Outlook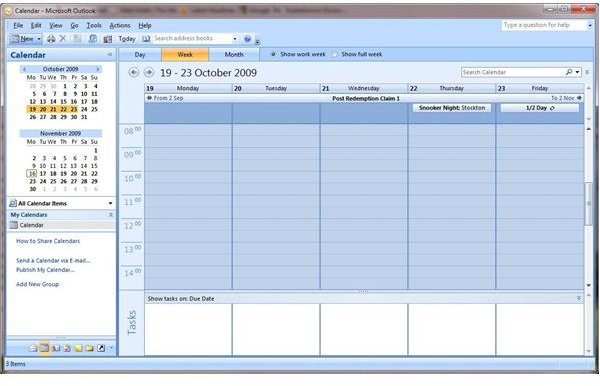 The number one communications tool the world over, Outlook can be used by domestic users as well as by corporate users for POP3, IMAP4 and even Exchange "push" email.
Combining Calendar functions, task management, RSS feed management and multiple email accounts, Outlook 2007 saw the application overcome some earlier performance issues to become the most stable and impressive release of the software to date. Management of contacts and use of a journal to track emails, documents and meeting requests further emphasize the usability and versatility of Microsoft Office Outlook 2007.
Outlook can also be synchronized with Windows Mobile devices such as phones and PDA's, giving it an additional unique selling point – portability!