Converting to PDF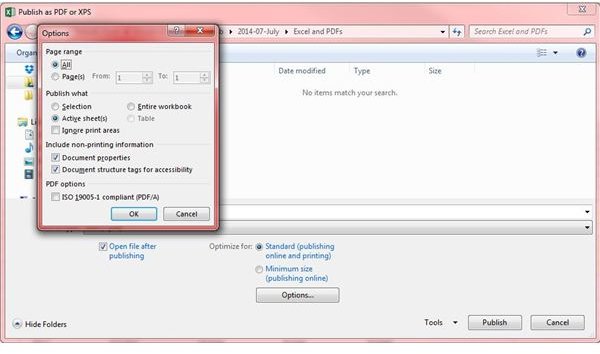 Excel lets you easily convert your spreadsheets to PDF. To do so, just open up your spreadsheet and navigate to File -> Export. Select Create PDF/XPS Document on the left hand side and then click Create PDF/XPS.
In the box that appears, you can select the folder you wish to save to and give your file a name. If you click the Options button, you can change how your PDF will be created. For example, you can specify which pages should be exported, whether or not the active sheet or entire workbook is exported as well as whether any non-printing information is exported (Figure 1).
That's about it – once you hit the publish button you'll have your PDF document.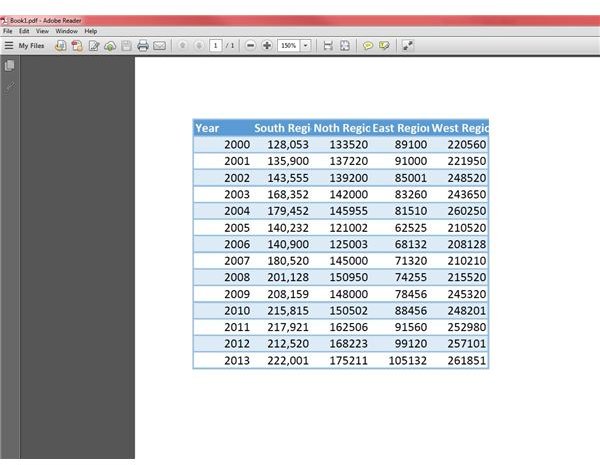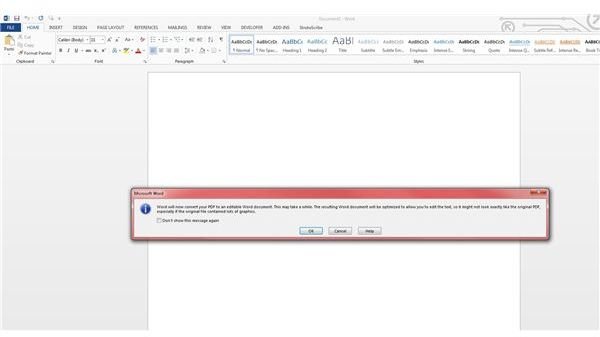 Converting from PDF to Excel
Although Excel does not support importing PDF documents, Microsoft has added this ability to Word 2013. For this process to work we'll open up Word, import our PDF and then copy the data to a spreadsheet. It's not exactly glamorous, but it works.
Let's take the PDF document we created earlier – as you can see in Figure 2 it's just a simple data table.
Open Word 2013 (note, you cannot open PDFs in earlier versions of Word).
Navigate to File -> Open and find your file to convert.
You will receive a note about the import process (Figure 3). Click OK.
After a moment, your PDF should have been converted to Word format.
As you can see in Figure 4, the conversion succeeded…. It's not pretty but the data is there.
Open up Excel 2013.
Now, select your data and copy it into your Excel spreadsheet. As you can see in Figure 5, I've successfully converted the data back to Excel.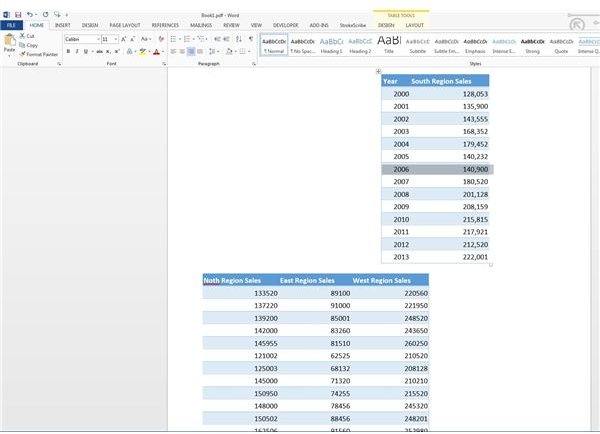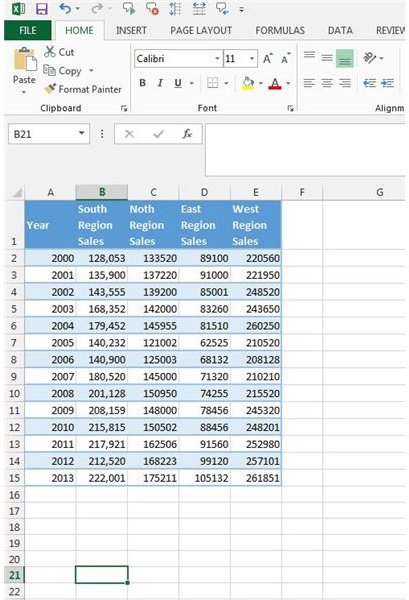 Tips for Converting to Excel
The conversion from PDF to Excel will only work for simpler PDF documents. In my example I had a simple formatted data table. Word can easily convert this to editable text which can be copied to Excel, but more adventurous layouts won't work as well.
For example, if you had export a bar chart from Excel to PDF and import the PDF to Word, you could certainly copy that chart back to Excel, but the underlying data is lost in the translation. To Word, it just looks like you're importing a static picture.
However, if you have both a data table and graph, you will still be able to convert the data table from Excel to PDF back to Word, back to Excel without any issues. Again, any charts you have can be copied, but they won't be tied to the underlying Excel data – it's just an image.
I hope you've learned a bit about converting between PDF and Excel documents – feel free to leave comments on the results you experience below.