Quick Fixes for Common Errors in MS Word 2013 - Troubleshooting Tips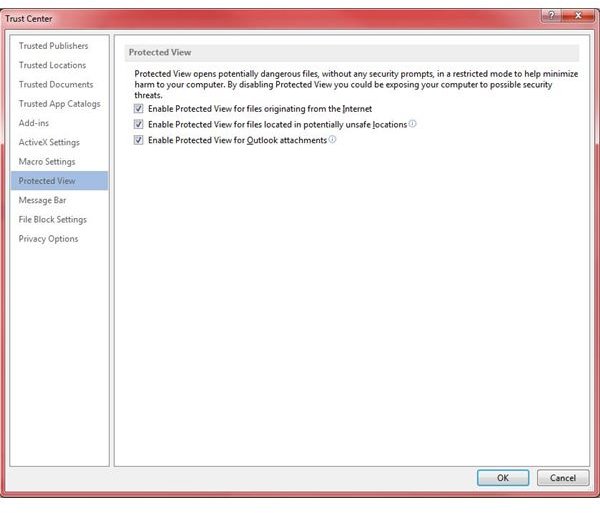 Word experienced an error trying to open the file
This is a very common error and although the troubleshooting steps in the error message itself refer you to check file permissions and disk space, there is an easier fix (Figure 1). This error is usually caused when you transfer a document from one computer to another. As part of its built-in security, Word blocks your ability to open documents from untrusted sources such as the Internet or email clients.
To resolve the issue:
Browse to the location of your document.
Right click on the document and select properties.
At the bottom of the properties page you will see an Unblock button (Figure 2). Click it if you trust the source you received the file from.
If you wish to disable this functionality altogether – which I do not recommend – you can follow these steps. Again, Microsoft implemented this security check for a reason. Be sure that if you turn this off that you pay close attention to where you are getting your documents from to ensure you don't end up with malware.
Open Word 2013
Browse to File -> Options -> Trust Center
Click on Trust Center Settings
Click on Protected View
Uncheck any of the three check boxes to disable protected view for files from those sources.
Click OK to save changes. 
There was a problem sending the command to the program
This is an error that has cropped up in the last several iterations of Microsoft Office – especially Word and Excel. Although there is no fix that works for all individuals, I'll list a few of the most successful methods for resolving this issue.
Dynamic Data Exchange
This fix involves removing a registry key. You may want to make a restore point of your computer before you go any further. Deleting the wrong thing in the registry can render your computer unusable.
Open the registry by going to the Start button and typing 'regedit'
Navigate to HKEY_CLASSES_ROOT\Word.Document.12\shell\Open
Right click and delete the 'ddeexec' key.
Disable Compatibility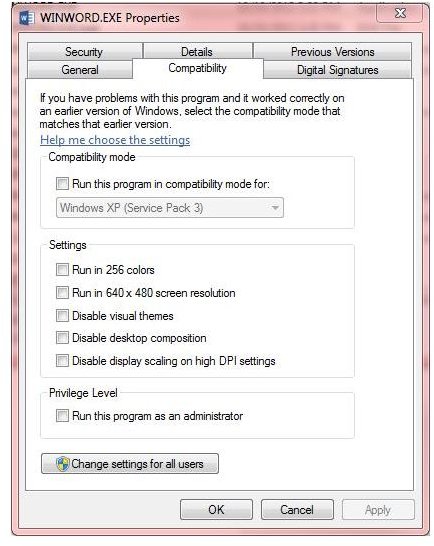 This fix has you disable running Word in compatibility mode.
Navigate to C:\Program Files\Microsoft Office 15\root\office15
Right click on WINWORD.exe and select Properties
Click the Compatibility tab.
Ensure all of the boxes are unchecked (Figure 4).
Try opening your document again.
If these two items don't resolve your issues, read on for some additional troubleshooting steps.
Additional Troubleshooting Steps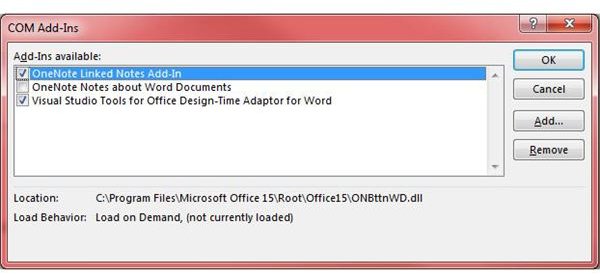 A common cause of issues in Word is third-party add-ins. Although add-ins can offer additional functionality, they can sometimes cause stability issues. To view and disable add-ins follow these steps:
In Word, navigate to File -> Options -> Add-Ins
Make sure COM Add-Ins is selected and click Go
As you can see in Figure 5, I have three add-ins installed – but only two are enabled. To disable an add-in just uncheck the box. To remove it completely click the Remove button.
Click OK and restart Word for the Add-in to be removed.
Perform an Office Repair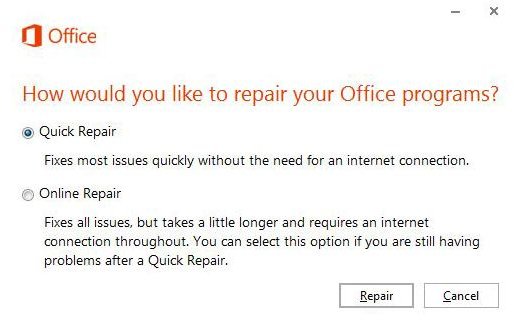 As a last resort you can try a full Office repair. This will reset all of your Office applications back to default settings so be careful if you do this. To perform a repair follow these steps:
Click the Start button and type "remove programs" and hit ENTER
You should be in the Programs and Features window. Find Microsoft Office 2013 and click the Change button.
In the window that appears select Quick Repair. You can try the Online repair later if the quick repair doesn't work. Click Repair.
After the repair is complete I would recommend rebooting your computer.
I hope that with these potential solutions you are able to get back to using Word the way it was meant to be used.