Take the Kaseya Experts Quiz
Are You a Kaseya Know-It-All?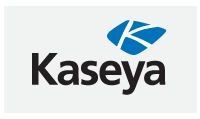 Management of computer networks can be difficult when the proper tools are not utilized. Having a tool that can report on system health, run clean up scripts and grant the administrator remote control is invaluable. Having such a tool allows the administrator to give high quality, proactive support to users and systems in many different locations.
When Kaseya released K2 in February 2010, many users found the new Kaseya layout confusing, but once the layout change is over come, it's undeniable that Kaseya is a powerful tool in the network administrator's toolbox.
Are you an expert in Kaseya operations, best practices, and general trivia? Take quiz and find out!
Kaseya Best Practices, Operations and Trivia Quiz
Opps, Quiz engine needs updating…
References