What to Consider Before Upgrading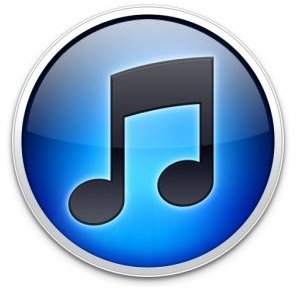 Depending on the type of upgrade you're planning to do, you may need to prepare both your iTunes library and your software for the process. If you plan to do a clean install of Windows 7 and your iTunes library sits on your system drive, you'll want to back up your iTunes library before proceeding. This can be done through the "Back Up to Disc" feature in iTunes if you have enough DVDs or CDs available. Otherwise, you can copy your tunes to an external hard drive or USB flash memory stick. If you use the method in iTunes, you'll have the benefit of importing all of your media quickly and easily. Restoring your library from an external hard drive will require that you manually add the files to your library, and you could lose some of your custom settings.
Another potential issue is with the iTunes software itself. The Windows 7 Upgrade Advisor recommends that users uninstall iTunes before performing a Windows 7 upgrade due to compatibility issues. In addition, iTunes has released new updates that fix some of the problems you could have with freezes and error messages. If you choose not to uninstall iTunes before the upgrade, you risk having stabilty problems or having a program that no longer opens.
How to Prepare for the Window 7 Upgrade
The easiest way to prepare for upgrading to Windows 7 with iTunes is to simply uninstall iTunes before proceeding. During the process, you will also need to deauthorize your current iTunes from accessing your purchased tracks. This insures that you will be able to authorize iTunes in Windows 7, especially if you use your songs on multiple computers already. Before proceeding, open iTunes and click "Store" on the toolbar. Select "Deauthorize This Computer" and enter your iTunes account information to continue. Click "Deauthorize" to finalize the process.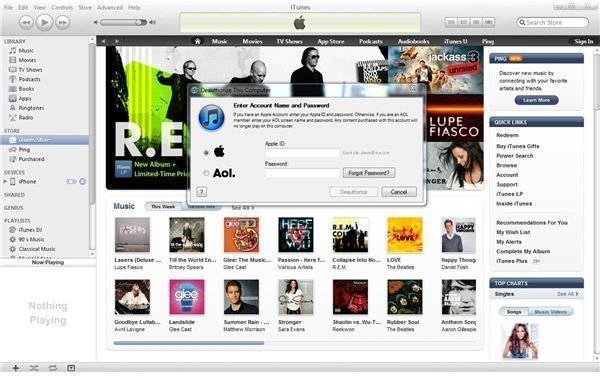 Next, back up your iTunes library if you haven't already done so, then follow the steps below that correspond to your current operating system.
Windows XP
Click the "Start" button and click "Control Panel."
Click "Add/Remove Programs" and highlight "iTunes."
Click "Remove" and follow the wizard to fully remove the program.
Windows Vista
Click the "Start" button and click "Control Panel."
Click "Programs" and select "Programs and Features."
Highlight iTunes on the program list and click "Uninstall." Follow the wizard to complete the process.
Obtaining iTunes for Windows 7
After you upgrade to Windows 7, you're ready to download a version of iTunes that is compatible with your system. iTunes 10.2.1 is the most current version, as of early March 2011, and is compatible with both 32-bit and 64-bit versions of Windows 7. Navigate to the Apple iTunes download website here and select the first option for 32-bit Windows or the second option for 64-bit Windows. Enter your email address if you want (iTunes does not require it for the download) and click "Download Now" to start downloading the setup file.
When the download finishes, double-click the file to launch the setup program. Click "Next," accept the licensing terms and click "Next" to continue. Click "Install" on the final screen to install iTunes on Windows 7. At this point, you can insert your backups DVDS or CDs to restore your library if you created them, or you can manually import your media back into iTunes. You are now finished upgrading to Windows 7 with iTunes.
References
All screenshots taken by author and all references taken from Apple iTunes 10.2.1
iTunes Official website: https://www.apple.com/itunes/