Malware, Viruses and Hacking
With the internet growing exponentially, the dangers of not getting updates from not just your operating system but for all of the software on your computers or web enabled device can result in identity theft or damage to your device.
Malware is growing more complex and this malicious software can now infect smartphones, SCADA devices, tablets or other devices. Initially this software would only make a computer almost unusable but today the software has grown complex enough that it can steal passwords or other critical information that is transferred on the internet.
Software and Patch Management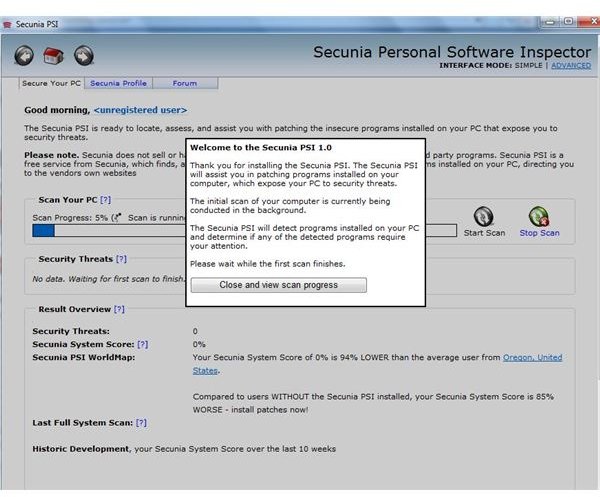 Home users, as well as businesses, need to analyze and determine how they will patch operating systems and applications. Every application and piece of software on your computer or internet enabled device has updates and patches. Once updates and patches have stopped, your computer will become vulnerable to malware, viruses and even hacking.
Enterprise level organizations often use Microsoft Windows Server Update Services to update operating systems in these large organizations. Workstations and Servers that are independent of these services (including home users) can configure updates for their operating systems under the control panel or through their computer's properties.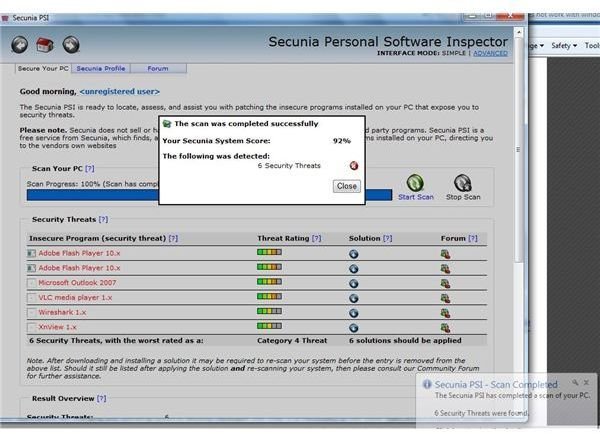 Many different pieces of freeware can be used to update and monitor third party applications, such as Secunia PSI which can be downloaded or scanned online. Secunia offers products for businesses as well as individuals. These applications scan your computer and look for updates and alert the end user or system administrators of version changes. Secunia not only scans your computer but compares a vast and accurate online database against vendor versions to provide protection for end users.
AntiVirus and Anti-malware Applications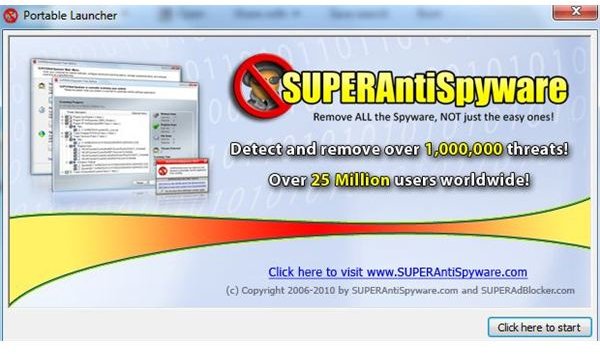 AVG, Norton, ESet, McAfee, Comodo, Microsoft and many others are available to help protect your computer against malicious attack from viruses and malware. Cloud antiviruses, such as Immunet, can supplement your antivirus protection and help stop these harmful programs from reaching your computer. Keeping these applications up-to-date is the single most important step individuals or businesses can take to protect their computer.
Anti-malware products such as SuperAntiSpyware, Malwarebytes and A-Squared are essential for periodically scanning and removing malware and spyware. These applications are available in free and paid versions.
Because applications are changing and operating systems become vulnerable over time, it is necessary to use these applications to protect your data.
Troubleshooting Protection Applications and Windows Updates
You will run into problems with updating your operating system or your antivirus software.
The most common problem experienced with Microsoft Windows is that the date and time are incorrect on the OS. The other most common problem is devices such as routers or the operating system should have their MTU ( Maximum Transmission Unit) settings adjusted. With Windows, TCPOptimizer can be used to adjust your MTU. Generally the default settings for computers is 1500. This setting is also the same with most routers. An MTU setting of 1492 can often correct problems with obtaining updates. Always clean your computer with CCleaner or DiskMax before obtaining updates. These software applications not only keep your computer running like new, they also empty temporary files and other files that can keep your computer from obtaining updates. Microsoft offers an extensive knowledge database to troubleshoot problems with Windows and WSUS updates.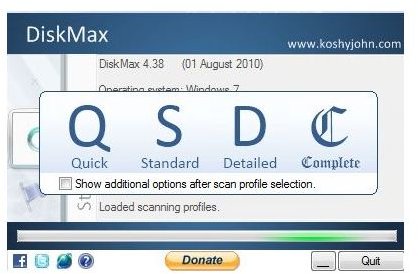 Windows' patches and fixes that fail to update during the Windows update process can often be downloaded in their full version from Microsoft.
With Antivirus applications needing updates, these protective applications can malfunction and need to be reinstalled. When removing protection software, it is critical to use AppRemover which is designed to remove this type of software. Each vendor usually offers a community forum and online support when a reinstallation fails.
Summary
Using third party applications to help keep your applications updated is necessary for ensuring the security of your computer. By installing this monitoring software, alerts and scans will make sure your computer is secured. Keeping your computer up-to-date by installing operating system updates, antivirus, anti-malware and application updates is critical for the security of your data and personal information.