Top Solutions if You Cannot Run Anti Spyware Scan in Windows

Why You Cannot Run an Anti-Spyware Scan
Scanning the computer using anti-spyware or anti-virus software should be done on a regular basis, especially if the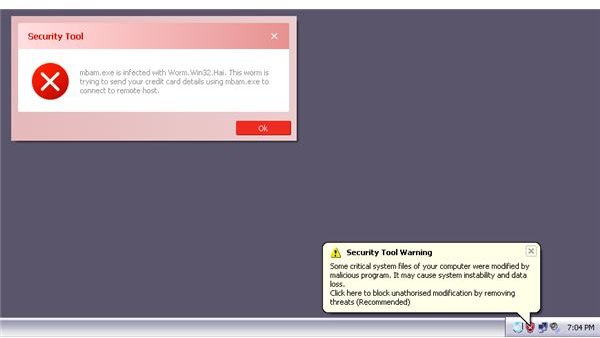 anti-spyware has received new and modified detection signatures. A quick scan using an anti-spyware program should be enough to check if a malicious process is active or if the critical areas of Windows are infected. If you would like to verify that the hard drive in your computer is not infected, you will need to run a full system scan.
When you cannot run anti-spyware scan or the anti-spyware program will not open, the computer is probably infected with malware. A malicious processes added by the malware or virus is preventing the anti-spyware scan in your computer. The screenshots on this page are examples of malware infections that prevent the legitimate anti-spyware programs from running a scan.
What to Do if You Cannot Run a Scan Using an Anti-Spyware Program?
The only solution to make your anti-spyware program scan your computer is to bypass or shutdown the malicious processes that are blocking the anti-spyware. The guide below should solve the problem so that your antispyware program will scan again:
Use the Rkill program to shutdown the malicious processes or malware. You must not reboot the computer when Rkill is done with its task.
Open the antispyware program, check for new definitions and update before running a quick or full system scan. If the antispyware software managed to start its scan, allow it to finish and remove or quarantine the detected threats.
If the antispyware program did not find any infection, download and install another on-demand scanner. Examples of an on-demand scanner are Malwarebytes Anti-Malware, EmsiSoft Anti-Malware (formerly known as a-squared) or SUPERAntiSpyware. Allow the anti-malware program to update its detection signatures before running a quick scan.
Any of the above on-demand scanners and removers should find the infection quickly, because they are fairly fast in detecting new malware or viruses.
What to Do if the On-demand Scanner Will Not Run a Scan?
The software vendors of the anti-malware programs have provided the following work-around to allow their scanners to run:
Note that it's best to download the following utilities using another computer then transfer it to the affected PC, using a flash drive.
Malwarebytes Anti-Malware (MBAM) - You need to rename mbam.exe, which is located in C:\Program FIles\Malwarebytes Antimalware folder. Example: rename mbam.exe as mynewtool.exe. Execute the renamed MBAM executable to start a scan. If you are not comfortable in renaming the executable, download the already renamed mbam.exe from the vendors' website. Save the file in C:\Program Files\MalwareBytes Anti-Malware folder.
SUPERAntiSpyware - When SUPERAntispyware failed to open or run a scan, download RUNSAS.EXE from the vendor's website. Use RUNSAS.EXE to start the scanner. If RUNSAS.EXE will not help, you can try using SASSAFERUN.COM instead.
EmsiSoft Anti-Malware - You can rename this program as a work-around but you might want to download EmsiSoft Emergency USB Stick files. Save it in your desktop or USB stick then extract the content to the USB stick (in the root directory of your USB stick, not in any folder). Proceed by running a2Free.exe from the USB stick.