How iTunes Works with MP3 Audiobook CDs
If you have purchased an MP3 Audiobook CD, you may notice that iTunes does not recognize the files on your CD if you insert it in your CD drive. While iTunes can recognize the tracks and traditional CDs and import the songs into your library, a bit more work is required if the tracks are in the MP3 format. The method you will use to copy the CDs to your computer will depend on how your CD is setup and may require adjusting a setting or two in iTunes.
Importing MP3 Audiobook CDs Into iTunes Using a Playlist
If your CD includes an M3U playlist file, you are in luck because iTunes is able to import the MP3s into your library automatically if you use a playlist file. Before proceeding, you may need to change a setting in iTunes to make this work. To begin, Open iTunes and click Edit on the program's toolbar. Select Preferences and click the Advanced tab to view advanced configuration settings. If you want iTunes to copy all of your MP3 tracks to the library as easily as possible, select the check box next to "Copy files to iTunes Media folder when adding to library." Click OK to exit and insert your CD if you have not already done so.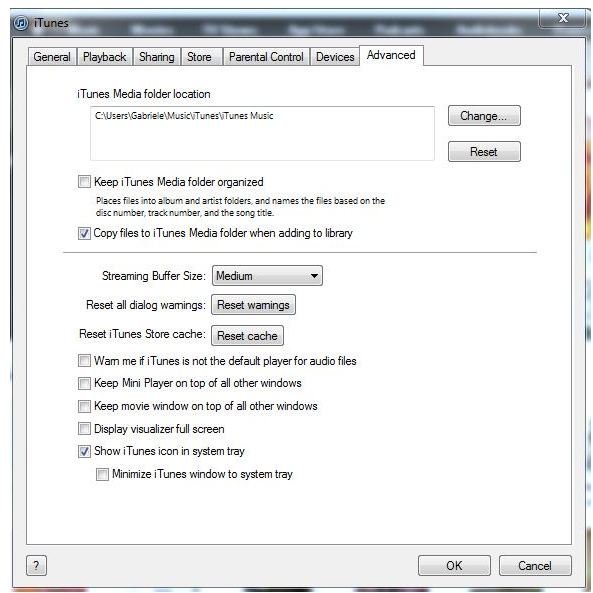 Now that iTunes is ready to import the tracks, click File on the iTunes toolbar and select Add File to Library. Scroll down on the left pane and click your CD drive under the "Computer" group. Locate the M3U file and click Open to add the playlist to iTunes. iTunes automatically imports the tracks on your MP3 audiobook CD into the iTunes library and lists the playlist under Playlists on the left pane of the window.
Importing MP3 Audiobook CDs Manually
If your MP3 Audiobook CD does not come with a playlist for some reason, you can choose to manually add the tracks into the iTunes media library. The easiest way to do this is to click File on the iTunes toolbar and select Add Folder to Library. Select your CD drive on the left menu on the window that pops up and click Select Folder to begin importing the files into iTunes. This process may take some time if your CD contains several tracks.
Manually importing the MP3s can cause some problems. For example, you may need to manually create a playlist if the files import with generic filenames. In addition, iTunes may not import information such as the title and author automatically. If you need to add these settings, right-click a track of your audiobook and select Get Info. You can add album artwork, author information, genre, specialized notes and more.
References
All screenshots and references taken from iTunes 10.1.1.4
iTunes Official Product Website: https://www.apple.com/itunes/