After The iTunes 10 Update, Tell Me How I Can Change My iTunes Icon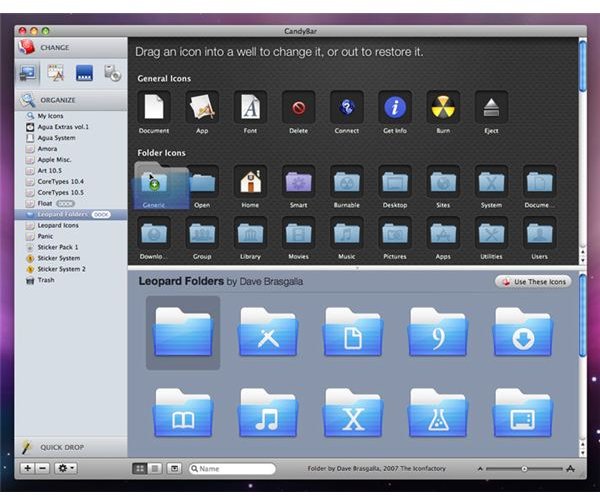 The biggest reason why people wanted to change the default icons that their OS shipped with was because they wanted to add a little bit of their own touch of paint to their Mac. Changing icons was something that was popular in schools as well as colleges because you would be able to get a new look for your Mac which made it different form everybody else's.
However, with the uproar that the iTunes 10 icons has caused the number of people looking for a replacement icon as well as get their old icon back has increased exponentially. In fact, a number of people have even taken up a petition to get the old iTunes icon back. However, with the kind of conviction that Steve Jobs has for design changes, don't expect the icon to go back anytime soon.
An Icon By Another Name…
iTunes has always been the experimental playground where Apple has always gone ahead and tested new UI improvements that are often a peek at a new look of what the next version of the Mac OS is going to look like. Take the current iTunes' scroll bars for example, they're a lot more Marble than they are Aqua.
There are three main websites that you can head to if a new iTunes icon is what you desire.
Of course, if you're the adventurous type you could always go ahead and check out all the different icons that are available over at DeviantArt.
CandyBar For Your Icon Candy!
Changing icons is pretty easy to do if you have CandyBar ($29) but you probably don't want to spend that kind of money on an application that has been billed as the iPhoto for icons if you're not into collection icons and the like. There is always LiteIcon which will make it easy for you to get the icons for iTunes changed without spending a dime. LiteIcon is pretty easy to use to boot which should definitely come as a pleasant surprise.
Go Manual…
Going about it the manual way is pretty easy to do as well. Copy the icon that you would like to be your new iTunes icon and then follow the listed steps in order.
Quit iTunes
In Finder, open the Applications folder
Locate the iTunes program
Right click on iTunes and select Get Info
Click on the small icon in the upper right hand corner. It will highlight slightly by turning blue.
Select Edit from the poll down option menu at the top of the screen
Click Paste
And you're done! It really is that easy but if you wan tot ensure that you have the smoothest ride on this gravy train I would suggest that you download LiteIcon.
Image Credit: Panic's CandyBar
Also have a look at the How to Change the iTunes Desktop Icon if you're using a Windows machine and the WMP v/s iTunes comparison to see if you like WMP skins better.