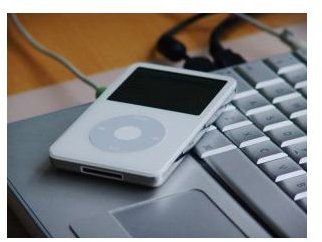 When you have an iTunes account, it is easy to add to your music collection. Before you try to convert iTunes to MP3 files it is important to determine whether or not the files are protected. Some of the songs that you purchase through iTunes are downloaded in a protected format. This means that even though it is quite simple to walk through the steps to convert iTunes to MP3 files, these steps will not work because of this protected format.
You may wish to try converting your iTunes files to MP3 using the standard method. If the option to convert your iTunes to MP3 files is not available, this means that the files are protected. You might also receive an error message that the file could not be converted because it is protected. In order to convert these files, you will need a CD burner and an audio CD.
Click on any image for a larger view.
Convert iTunes to MP3 – Non-Protected Files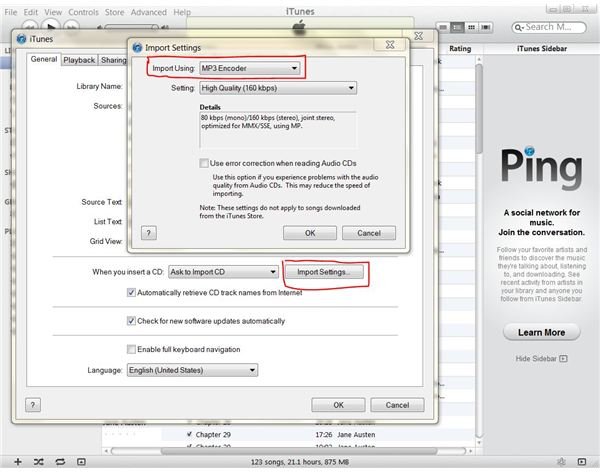 Start iTunes. In Windows, go to the Edit menu and select Preferences. Mac users, choose iTunes and select Preferences. Go to the General tab and click the Import Settings button near the middle of the window. This opens the Import Settings dialog.
Select MP3 in the Import Using list and click OK. Click OK to close the Preferences window.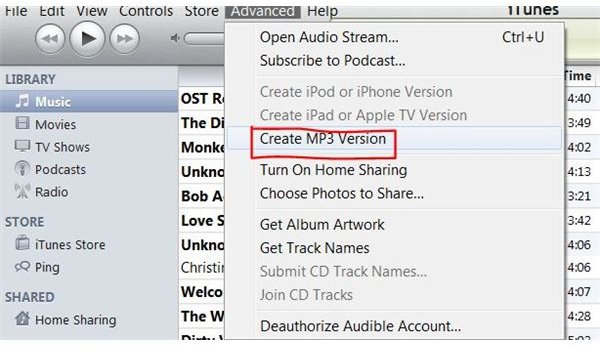 Click on the song or songs that you want to convert to MP3 format. To select multiple songs, press and hold the Ctrl key in Windows or the Cmd key on Mac and then click on each file that you want to convert.
Go to the Advanced menu. Click on Create MP3 Version and wait. If the conversion is successful, the song will appear in your library in both MP3 format and its original format.
Convert iTunes to MP3 – Protected Files
If you saw an error message informing you that the file could not be converted because protected files cannot be converted to other formats, you might be scratching your head and asking, "Well then, how do I convert iTunes to MP3 files?" Fortunately, there is a workaround that you can use to accomplish the conversion. In fact, there are a couple of methods. Choose the one that best suits your needs.
To convert a small group of iTunes songs to MP3 files, burn the songs to a CD.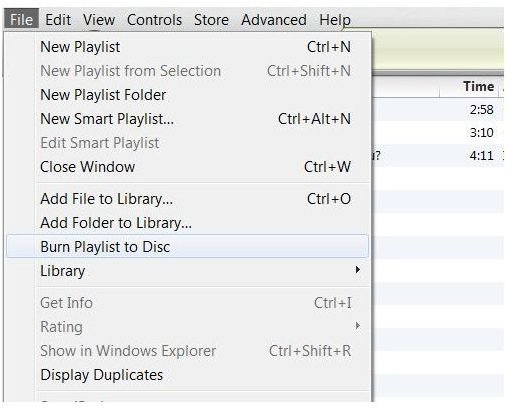 Go to the File menu and select New Playlist. Type in a name for the playlist and press Enter or Return. Drag the songs you want to add to the CD into your new playlist. You can rearrange them by dragging and dropping them in the order you want.
Go to the File menu and click Burn CD. Insert a CD into your CD burning drive. Make sure it is an audio CD. Click Burn CD again. Wait while the disc is created.
Insert the newly burned CD into your computer. Select the disc in the source list and add the songs back to your media library. Follow the steps in the previous section to convert iTunes to MP3, as they will no longer be protected files.
If you have a great deal of protected files, burning them all to disc may be too time consuming. Check out Free iTunes to MP3 Converter Roundup to find programs that will convert the files for you.
References
Images:
Ipod and computer: sxc.hu/abby m
Screenshots provided by writer