Five Top Performing Value Desktops
Value desktop computers offer reasonable performance without specializing too much in the power or graphical elements of its configuration. They perform reasonably well in a wide range of tasks for the home user, including the ability to execute resourceful applications and the majority of the latest games.
Fifth Place (3 out of 5)
eMachines ET1161-03 Value Desktop PC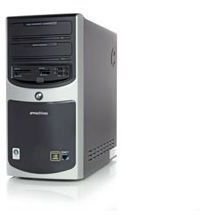 Specifications: Athlon 64 X2 4400+, 2.30 GHz processor speed, 3072 MB installed memory, 320 GB Hard Drive, nVidia GeForce 6150SE video Chipset, and DVD±RW drive.
Price: Around $400.
Verdict: At a rock-bottom price, this desktop PC delivers, but not much. It offers a great amount of upgradable options, a good amount of RAM and a good size Hard Drive, but its underperforming graphic card and its less than ideal processing speed does not appeal to gamers.
With a few upgrades, the ET1161-03 could become a very good value for a home computer.
Fourth Place (3 out of 5)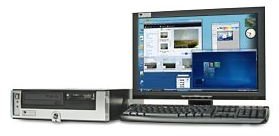 Specifications: Pentium Dual-Core E2180, 2.00 GHz processor speed, 2048 MB installed memory, 250 GB Hard Drive, nVidia GeForce (Integrated) video Chipset, and DVD±RW drive.
Price: Under $600.
Verdict: The Polywell Poly i7050 delivers a strong performance for everyday tasks of home, office, or home-office, but not for the latest games. The integrated video chipset is the minimum for videos and graphic applications, but it will struggle to play the demanding games.
The case design allows for cluttering due to its size, and upgrade may be a problem, However, for its price and speed this is a very good value.
It is a reasonably good performer, but for a little additional money, a substantially superior machine can be acquired.
Third Place (3 out of 5)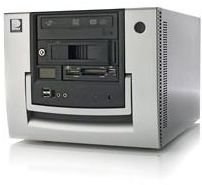 Specifications: 3-GHz-Phenom II X4 940, 3.00 GHz processor speed, 4096 MB installed memory, 1500 GB Hard Drive, nVidia GeForce GTX285 Chipset (PCI-E) with 1024 installed DD3 Ram, and DVD±RW .
Price: Under $1000.
Verdict: With an impressive 1.5 TB of storage and a generous array of connections and ports, the Polywell Minibox 798G-940 is the new personal favorite for many … but not too many. The cluttered and untidy interior can quickly become a headache. The innovative but not very popular design leaves very little room for upgrades.
This is a portable and convenient minibox PC with a powerful graphic card and the processing speed to back it up. However, gamers tend to upgrade a lot, and if the main purpose for this machine is gaming it just will not suit the purpose for very long.
This Polywell Minibox offers a lot for the money, but it may be a step too far into the wild side for the average consumer.
Second Place (4 out of 5)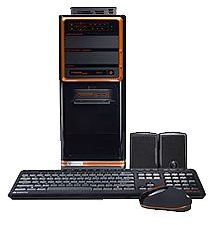 Specifications: Core i7 920, 2.66 GHz processor speed, 3072 MB installed memory, 750 GB Hard Drive, ATI Radeon HD 4850 (PCI-E) with 512 MB installed DDR3 Ram, and DVD±RW.
Price: Under $1130.
Verdict: The Gateway FX6800 is right on the borderline of Value and High Performance PC. This system offers a lot of performance for its price, perhaps even too much. Gamers would not be very disappointed with the results achieved with this machine.
The 3GB of DDR3-1333 memory combined with the Core i7 920 processor provide an almost effortless operation at all times. The 750 Seagate Hard Drive offer the right amount of storage for a reasonable amount of time.
It could be safely labeled as a low-end Gaming PC with its ATI Radeon HD 4850 graphics card, which provides a smooth ride with almost any demanding games.
With top performance, affordability, design and price the FX6800 is one of the best fastest home computers available in the market, but not the number one…
First Place (5 out of 5)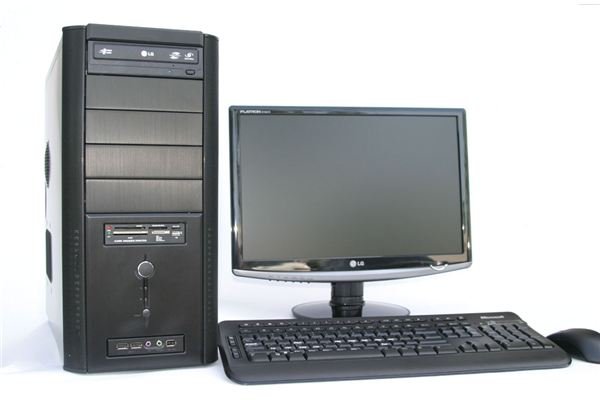 Specifications: Core 2 Quad Q9550, 2.83 GHz processor speed, 4096 MB installed memory, 500 GB Hard Drive, Sapphire HD4870 (PCI-E) Video Chipset with 512 MB installed DDR5 Ram, and DVD±RW .
Price: Under $900.
Verdict: A short answer to the "What is the Fastest Home Computer" question would be the Micro Express MicroFlex 450B. With a 2.83-GHz Intel Core 2 Quad Q9550 processor, a 500GB Seagate Hard Drive, and a 512MB ATI 4870 graphics card, this cheap but powerful and robust desktop is serious competition for its more famous rivals.
This is simply a well-built, finely tuned, good performer with no nonsense and little headache. It is a sure choice for a wide variety of users. From gaming to power applications you cannot go wrong with the MicroFlex 450B, and when it comes to the price it is very flexible too.