Computers for Photographers
If you consider yourself a photographer, be it professional or otherwise, then your computing needs will be slightly different than that of the average user. For starters, you're going to need lots of hard drive space for storing your photographs, especially given the amount of space a single 12+ megpixel photo can take. You'll also want a very large, bright monitor for doing photo manipulation in programs like Adobe Photoshop. Having some extra video memory never hurts, though you really won't need to invest in a high-end gaming card. In this article, we'll run down five of the best desktop computers for photographers and discuss the hardware options that set them apart.
Apple iMac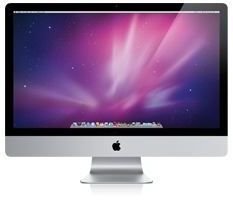 When it comes to multimedia, Apple has long been the leader in providing computers for photographers and movie makers. Their computers are much more expensive than comparable models from Dell or HP, but the ease of use and time-tested function make the Mac line of computers one of the most popular for people who deal in multimedia. For a solid all-around desktop, the iMac is tough to beat. It is available in a 21.5" widescreen model starting at $1,199, and they even have a whopping 27" model that is $1999. That big, bright display is perfect for fine tuning digital photographs. All but the base models come with a full terabyte (1,000 gigabyte) hard drive, which is plenty of space for storing photos, video, or pretty much anything you can create with this amazing all-in-one machine from Apple.
(Image credit: Apple.com)
HP All-in-One 200t Series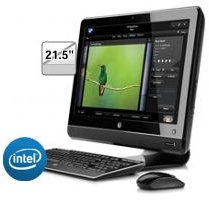 HP is giving Apple a run for its money with their own line of all-in-one computers designed specifically to compete with the iMac. They look quite similar and even offer comparable system specs, though the HP model is hundreds of dollars cheaper. The HP also runs Windows 7 as opposed to the MacOS, and it offers slightly smaller hard drive options although you can pay to upgrade. With the HP All-in-One 200t Series starting at just $649, it gives Apple some serious competition.
(Image credit: HP.com)
HP All-in-One 200 Quad Series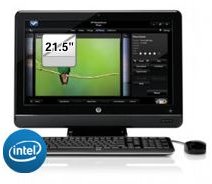 If the All-in-One 200t series is not enough power for you, HP's top of the line model all-in-one computer is the 200 Quad series. Prices start at $1049, so it's pretty close in cost to the iMac, but it features a killer Intel Core i5 quad core processor. It runs Windows 7 Premium 64 bit and comes with a free upgrade to 6 gigabytes of RAM, plus it has a 1T (one terrabyte) hard drive installed. If you prefer Windows to Mac or simply don't want to deal with Apple, this is the way to go. Its system specs are slightly better than the iMac, and it's a bit cheaper. For photo editing, the 200t model would probably suffice, but this would be a great system for those who deal in video, too.
(Image credit: HP.com)
Customizable XPS 8500 & XPS 8500 Special Edition
If you are looking for a true powerhouse desktop computer that is capable of just about anything one can do on a computer, check out the Dell XPS 8500 & XPS 8500 desktop PC. It comes available with the Intel Core i7 six core (yes, SIX cores!) processor and up to 24 gigabytes of RAM to work along with the 64-bit version of Windows 8. You can get up to a 2000GB hard drive and it offers several models of video cards for the ultimate graphic experience. Prices start at $699 and can go up depending on what options you can get. If you are looking for a machine that will stay up to date for quite a while, this is the way to go. Be sure to get a big widescreen monitor to go with it, and remember to factor that into the price.
(Image credit: Dell.com)
For more information, be sure to check out this great article on the five best photo editing programs for desktop publishers.