Despite a general downturn in the world economy, 2009 has been a great year for hot new tech gadgets. A load of cool new things have come out that will reignite your lust for technology. If you want to take a look at some of the best that this year had to offer keep reading.
Asus Eee PC T91 Touchscreen Netbook

Deep down we all want a touch screen computer for one reason or another, it reminds us of all those sci-fi shows we used to watch as a kid. Or, as an adult, for the Trekkies who are reading.
They are generally cool and intuitive, while taking up very little space, so making one ultra portable is the cherry on the sunday.
At less than three pounds you can keep this machine with you all day and the screen swivels! Yup, you can share your information easily, or just watch a movie without the keyboard being in your way.
Of course, this model is not for everyone. It will be valuable to you if you like to work on the go or keep most of your information online and want to spend less time with your keyboard. Some amazingly good news is that this machine comes equipped with Windows XP and not Vista,which does a lot for performance on a smaller machine. It also comes with a built in camera and 1GB of memory. Do not be fooled by the word netbook, this model can more than handle the needs of a heavy user. The average battery life is roughly 4.8 hours. Want one? You can get it at New Egg.
The Official Specs
Processor CPU Type Intel Atom
CPU Speed N270(1.60GHz)
Chipset Intel 945GSE
Display Screen Size 10.1"
Resolution 1024 x 600
Graphics Processor Intel GMA950
1GB Hard Drive, HDD 160GB
Nintendo DSi

Aside from making eight year olds the world over squeal with joy, this new addition to the DS line has some snazzy features. If web browsing and instant gratification of downloading games is not enough for you; the system also has two built in cameras and the ability to auto share them with your Facebook page.
As the holidays approach an increasing number of bundles have also been showing up on shelves which are great for budget minded shoppers. Just be aware that unlike other DS models, the DSi will not play any of your Game Boy Advanced games. That means if you enjoy older games you may want to stick with your DS or DS Lite.
The memory on the system can also be expanded with the addition of an SD card, this allows you to take your photos with you. The web browser is a free download, but do not expect it to be powerful. You will not be watching streaming video on your DSi anytime soon. Want a DSi? You can get one at any game store or from Amazon.
iPod Shuffle G3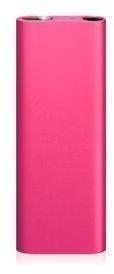 The newest version of the iPod shuffle is zen simplicity in this model. No wheel, no screen. Just you and your music. In a world where more is often seen as better it is nice to be reminded of the value of simple functionality.
Basically it's a great update of the now classic MP3 player. Sure, some people prefer the classic shuffle, circa 2005, but this new version of the unit has some serious storage upgrades. They start at 2GB and go up to 4GB.
This model also adds a new feature called Voice Over, where on demand it will tell you the name of the song you are listening to and the artist. It can also tell you the names of your playlists. The voice is neutral in tone, but clear.
These models are also budget friendly at 59 and 79 dollars respectively. If you want one you can get it from Apple. If you order it online, you can even have it engraved. Not a bad idea if you are giving it as a gift during Christmas or for some other special occasion.
Amazon Kindle 2

Its big brother was a best seller, but this model adds the power of a 3G wireless network to the Kindle. They provide a coverage map, if you want to be sure that you are in the 3G area before you buy. It also has a serious extension on the battery life, which is good news for slow reader. It really is the perfect model for a lazy Sunday afternoon.
This model weighs 10.2 ounces and it's 1/3 of an inch thick. In a lot of ways it feels like holding a very stiff magazine.
The library can also hold up to 1,500 books at any given time and the battery life is estimated to be one week. That is a serious upgrade from the 4 days that the original Kindle gave end users.
If you want to be spoiled this should be your e-reader. It also has a Text-to-Speech feature that allows the books to be read to you. Great for multi-tasking, you can even sample the first chapter of a book before you buy.
Now that you know about some of the sweetest technology of the year you can go ahead and make your Christmas list, or you can start shopping now for the special people in your life. You could even do both, if you happen to be feeling ambitious.