enTourage eDGe e-Book Reader
If you don't feel like getting the Amazon Kindle or the Barnes & Noble Nook e-Book reader, you might want to pre-order the enTourage eDGe dualbook. This gadget is not only an e-book reader but also a netbook, notepad, audio/video recorder and player. This multi-function device lets you read e-books, surf the Internet, take digital notes, compose and send emails and instant messages, watch movies and listen to music anytime, anywhere.
The enTourage eDGe e-reader features a spacious 1200 x 825 e-reader screen which allows easier reading and reduces the number of page turns. It has zooming capability and features a glare-free screen so you can read even outdoors when the sun is out. This device uses e-ink technology that allows you to write notes on the book you're reading. It also allows you to open a journal pager, enter drawings using a stylus or text by hand or through a virtual keyboard. This e-book reader supports ePub and PDF format.
Apple Magic Mouse

Apple recently launched the latest incarnation of its wireless mouse now called - the Magic Mouse. Apple calls it as the world's first Multi-Touch mouse having inherited the multi-gesture functionality of the iPhone and Mac machines. It allows you to swipe through web pages in Safari and supports momentum scrolling similar to the iPhone and iPod Touch.
The Magic Mouse features laser tracking that is more sensitive on more surfaces than traditional optical tracking. Hence it tracks with precision on nearly every surface, whether it's a table or desk and does not need a mousepad as well. The Apple Magic Mouse comes with every new purchase of the new iMacs. But you can also purchase a single unit for $69.
Sensecam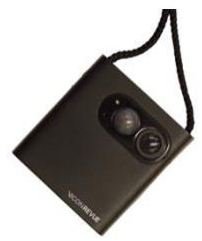 First reported by tech site Gizmodo, the Sensecam was actually built by Microsoft but was manufactured by the company called Vicon. What this gadget does is to take snapshots of your life every 30 seconds. It has an accelerometer and light/heat sensors for improved image tracking. It's a good way of chronicling every moment of your life. The Sensecam has the potential to become the hottest gadget if the technology is perfected. It will be available for around $820 and can hold up to 10 days of photos with its built-in 1GB memory. It's still not available commercially but if it does manage to get out of prototype stage, the Sensecam will surely revolutionize the way we take hold of our lives.
Garmin Nuvi 1690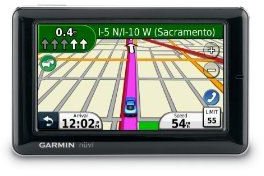 If you're on the look-out for a GPS device, you might want to consider the new Garmin Nuvi 1690 Personal Navigation Device. Not only does this gadget provides you with some sense of direction when travelling but it also gives you quick access to Google search, real-time traffic/flight status updates and white pages listings. It features widescreen ultra-slim GPS design, 4.3-inch WQVGA touchscreen display, EDGE network connectivity, Bluetooth, access to Garmin's nuLink services that include weather forecasts, flight status, white pages and more, and it is preloaded with City Navigator NT maps for North America. The Garmin Nuvi 1690 retails for $424.89.
Archos Android Tablet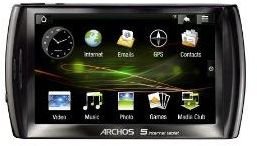 Looking to buy an Internet Media Tablet? How about the Archos 5 internet tablet? This new pocket computer runs on the Android OS and comes in either a flash drive version or an HD version. The flash drive version gives you 16 or 32 GB storage while the HD version gives you 160GB or 500GB of storage. The Archos 5 MID boasts Wi-Fi and Bluetooth connectivity features, a 4.8-inch touchscreen, GPS, FM transmitter/receiver and a plethora of Android apps. It supports 720p HD and HDMI out and has a Ti OMAP3 processor. The Archos 5 is available for $489.99.