A Guide to the Best 64GB USB Flash Drive Available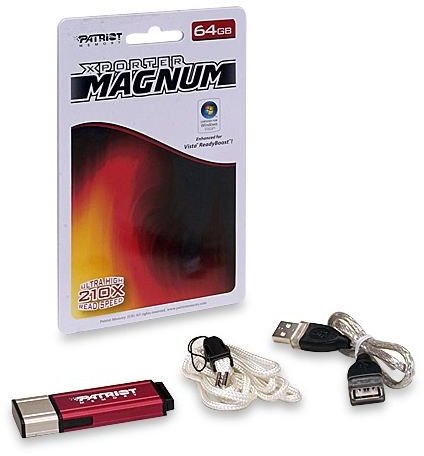 After some investigation, Bright Hub determined that prior to June 15, 2009, the biggest USB flash drive on the market was 64 GB- see the rumored 128 GB drive. Now there are three 128GB drives as well. When first released, most of the 64 GB USB drives were around $200, if not more. Now many of them have come down in price to $150 or less. Some are available for as little as $120. These are all USB 2.0 standard drives, and all are backward compatible to USB 1.1 as well. They vary in style, construction, robustness, speed of reading and writing to the drive, and built in security. In this guide we will look at the top choices available, what they have in the way of unique features, and rate them.
We also mention the spate of fraudulent drives on the market, and some tips to make sure you are getting the real thing. Read to find out about the typical fake drives. To read about some of the ways to identify fakes, see How To Identify Fake USB Flash Drives Before Buying Them.
Patriot Memory Extreme Performance Xporter Magnum 64 GB Flash Drive (5 out of 5)
One of the most highly rated is the Patriot Xporter Magnum 64 GB Flash drive. The driver is high speed USB 2.0. It is plug and play for Windows (Vista certified), Mac and, Linux, with FAT32 formatting. It comes with a lifetime limited warranty, a USB extension cable, and a lanyard. Patriot's warranty includes replacement of the cap- which is good, as there is no provision for even storing the cap on the other end of the drive. It has a sturdy extruded aluminum case, and is somewhat wider than flash drives with lesser capacity. This means that when USB ports are placed closely side by side, the drive will block access to the next port. The provided extension cable allows you to plug the cable in and have the flash drive attached about 12 inches away from the port, so you do not lose the use of another port while you are using it. However, it is one more item which can be lost and must be tracked. Most readers said they were happy with the cap fit at first, but that it loosened up over time.
Amazon Marketplace is selling it for $150, Newegg currently has it for $136, and CompUSA for $125. Patriot occasionally has a $20 to $25 rebate on the 64 GB drive, so it is worth checking Google and looking at well known online sellers to see what the current price is when you want to buy it.
The drive says it is 210x, with one of, if not the highest read speeds available. Almost all users were happy with the read speed; the
owners who weren't were very much in the minority, along with a couple users who seem to have received a dud. Writing to the drive is much slower, especially when you are used to the speed of writing to a hard drive. The slow write speed is especially noticeable when moving numerous small files. Large files, up to the 4 GB that FAT32 supports, write at a higher speed. Some people have reported problems after reformatting the drive to NTFS and difficulty restoring it to FAT32.
Transcend V20 Jetflash 64 GB USB Flash Drive (5 out of 5)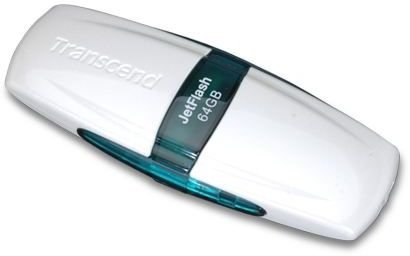 The Transcend V20 Jetflash 64 GB USB Flash Drive has a solid construction, but is both wider and slightly thicker than the average USB flash drive, so it can obscure other ports both stacked in pairs or side by side, which means they cannot be used by other USB devices at the same time. Transcend does supply a USB extension cable to allow you to connect the flash drive without preventing you from using your other ports. It also comes with a lanyard. While it is plastic, the construction seems to be of good quality, holding up to being stored in a pocket without any trouble. The drive is ivory colored with a light green band across the middle which lights up when the drive is being used. It is FAT32 formatted and has a limited lifetime warranty. It is compatible with Windows, Mac, and Linux operating systems.
Transcend offers a download from its site, giving you its proprietary Jetflash software. This allows you AES encryption, mobile email functionality, auto-logon to sites where the password is saved on your drive, a favorites function, and backup software. You can also use the software to make the flash drive the key to your computer- although I think the odds of losing a flash drive might be slightly too high for me to risk gaining access to my computer solely through the drive.
Users characterized it as solid- more so than they expected a plastic drive to be. Those who used the special functionality software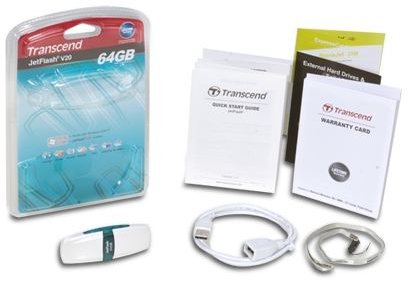 were pleased with the ease of use using it after a simple download and installation. Again, people noted that the size was awkward, and that it was a pain to carry the extension cable with you along with the drive. Speed was considered average for the size of the drive; across several brands people have commented that larger GB drives are much less zippy in speed, especially write speeds, than smaller GB drives. One user did receive a dud, which was replaced by Transcend.
The MSRP is $173, but no one seemed to be selling it at anywhere near that high a price. Amazon has it (April 2009) for $130, and CompUSA for $140. Contrary to the usual trend for electronic devices to drop in price over time, this drive appears to have gone up in price on Amazon from a low of $99. If it interests you, a little time with Google checking current prices and looking for a sale may net you a bargain.
Kingston Data Traveler 150 64 GB USB 2.0 Flash Drive (4 out of 5)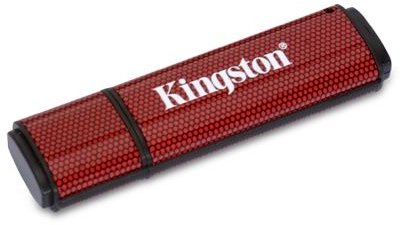 The Kingston Data Traveler 150 64 GB USB 2.0 Flash Drive is also not as highly rated by all users as some of the devices earlier in this review. It is plug and play, and compatible with Windows, Mac, and Linux. It comes in either red or black. The cap stores on the end to prevent losing it while the drive is in use. It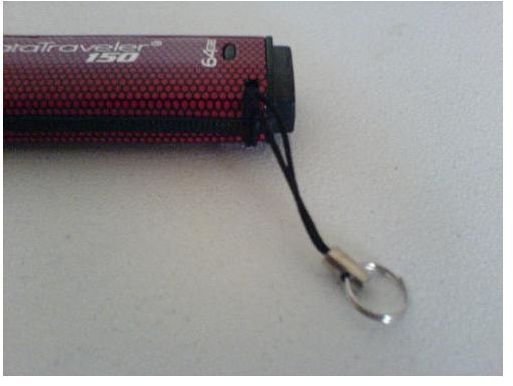 comes packaged with a lace with a key ring attached. The drive has a five year warranty. The shell on the drive is plastic.
Amazon sells it for $138, Newegg for $140, and CompUSA for $130. Check Google for the best price, and to see if a sale is on, because some users reported purchasing it at lower prices.
It cannot be used for Windows Ready Boost. Most people thought the write speed was acceptable, and the read speed was good. A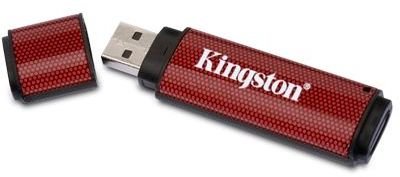 few disagreed strongly. Since one of them compared the price and speed negatively to a 1 TB hard drive, I think he missed the point about a USB flash drive's strength- its pocket portability. Some people had some trouble with the formatting, both as FAT32 and when they reformatted to NTFS. Two users were very displeased with the drive because they had trouble with random dismounting when transferring files. A user did remark that it was slightly large, and that another USB device needed to be removed to allow the Kingston drive to be inserted into the USB port.
Super Talent Luxio 64 GB USB Flash Drive (3 out of 5)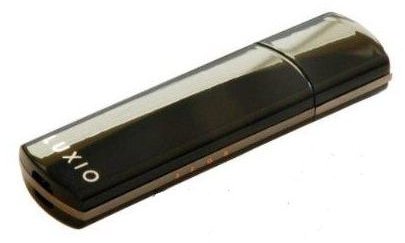 The Super Talent Luxio 64 GB USB Flash Drive comes in either black or silver, and has hardware based 256 bit AES encryption. It has dual channel memory for faster read write speeds. It is plug and play, offers password protection, also has a limited lifetime warranty, and boasts over ten year data retention. It is FAT32 formatted. It claims read speeds of up to 30 MB/sec. and comparably high write speeds. The password protection can be used to encrypt the whole drive, rather than individual files, so that encrypted files cannot be copied and then decrypted at leisure. The security can be kept disabled by leaving the password blank. It is water resistant.
It does not come with an attached lanyard, but does have a leather pouch with a loop attached, for fastening to a key ring. The case is held closed with a magnetic closure. It is thin enough to fit in the space between USB ports. Its case is made of plastic, and shows fingerprints immediately. The coating also seems to scratch easily.
Users were unhappy that there was no lanyard to attach directly to the drive, and some thought that the loop on the leather case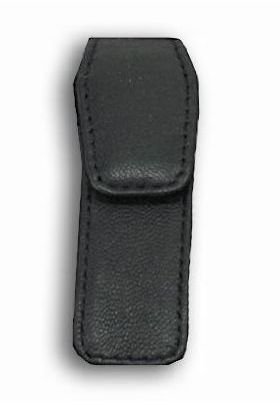 might not be sturdy enough for extended use. There is no way to secure the cap to the drive. It comes with minimal documentation, in a PDF in the root file.
Newegg sells it for $139, but an Amazon Marketplace seller prices it at $343, for reasons no doubt best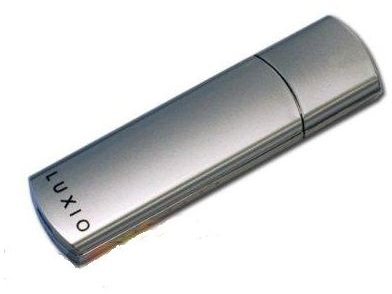 known to themselves. I suggest you check for seller prices on Google if you are interested in purchasing this drive.
Corsair Flash Voyager 64 GB Flash Drive (USB 2.0) (4 out of 5)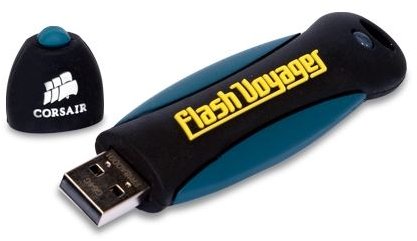 The Corsair Flash Voyager 64 GB flash drive (USB 2.0) is probably the sturdiest of the 64GB drives on the market. It has a rubberized coating. The drive is water resistant and shockproof, and comes with a ten year warranty, a USB extension cable, and a lanyard. It is plug and play for Windows, Mac and Linux. Because of the coating, the USB extension cable is a must- it obscures USB ports on all sides of it when inserted directly into a port. On Amazon it sold for $135, at Newegg for $135, and at CompUSA for $160. It looks like it is worth checking prices if you decide to buy this drive.
Users reviews were more mixed for this USB drive than the drives above. It averaged 3 to 3.5 stars, and users seem to love it or dislike it strongly. There were several complaints of slow write speed- and other reports that users were pleasantly surprised by the speed. A user said she put it through her washing machine in her jeans pocket, and the drive functioned perfectly when she tried it. Users say it bounces when dropped, although not everyone was thrilled with the rubberized coating. Some users commented the coating helped it stay more firmly in their pocket. A couple said the head became looser after a few months use- which negates the water resistance. Another said the USB connection was somewhat flimsy, and had started to bend. A user replied to some of the complaints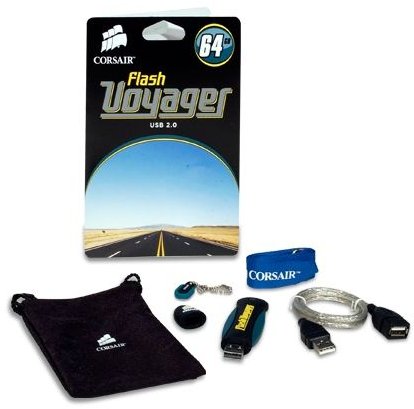 of slow transfer speed by recommending that transferring not be done USB to USB, but rather from USB to hard drive, and then to the flash drive, making writing to the flash drive much quicker. In the case of a dud reported on Newegg, the manufacturer had replied, offering to replace the drive if it was defective, along with contact information to assist the user.
If you need a drive that can stand up to a lot of abuse, then the slower write speed may be less important than the ruggedness of this drive.
Kanguru 64 GB Flashblu Max USB Flash Drive (3 out of 5)
The Kanguru 64 GB Flashblu Max USB Flash Drive was found online at CompUSA and PC Connection. Both of them sell it for $150. It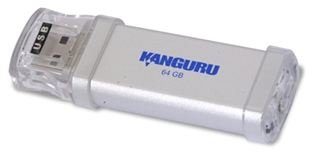 comes with Carry It Easy software for security, mobile email, No Trace Browsing and file synchronization. It is compatible with Windows, Mac, and Linux, but does not say it is Vista certified, and the software only mentions Windows XP and earlier versions. It comes with a USB extension cable and lanyard, and the most limited warranty of any drive reviewed here. It has a three year warranty. Interestingly, it claims over ten years data retention, so presumably they expect it to continue to work after the warranty expires. It is ruggedly constructed, and has a 20 MB/sec. read speed.
OCZ Rally 2 64 GB Flash Drive (1 out of 5)
This would have zero stars if the system allowed.

Lastly, Bright Hub will warn you away from one choice. The OCZ Rally 2 64 GB Flash Drive is noted here as the worst choice available. It retails for $135 at Newegg.com - not by any means the cheapest of the drives we are looking at. It has a one of five stars from each of nine reviews there, as well as very poor reviews on Amazon and other online sellers. At least one user wanted to be able to give it zero stars. The complaint shared by everyone was that the drive came unformatted, and was unable to be formatted. They even got write protection errors while trying to reformat it. Of the nine reviews on Newegg, the manufacturer had replied to eight, saying some variation of this quote:
Manufacturer Response**:** Hello, we are sorry for the problem. We care about our customers and want to assure that with a very high volume of sales for this product, customer issues are actually quite low. Your replacement unit should work out fine for you.
Thank you
They also promised to facilitate a RMA for the customers, and get them replacements immediately. One user had a second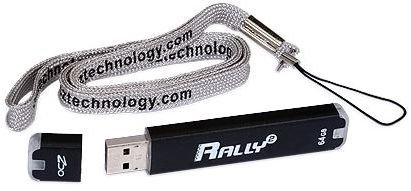 replacement, and it too had failed to work. He was completely giving up and hoped to get his money back. In OCZ's favor, they offer a lifetime warranty, and appeared to be willing to replace every problem drive. However, as a user pointed out, they have a problem product, and until they fix it, they will be replacing virtually every drive they sell. None of the reviews I saw anywhere on the OCZ 64 GB USB flash drive had anything positive to say about the drive. No one reported that they were able to get the drive to work. Currently, buying it is a waste of time, and probably a waste of money for postage sending it back.