Finding the Best Netbook for Movies - Buyer's Guide to Netbooks You Can Watch Movies On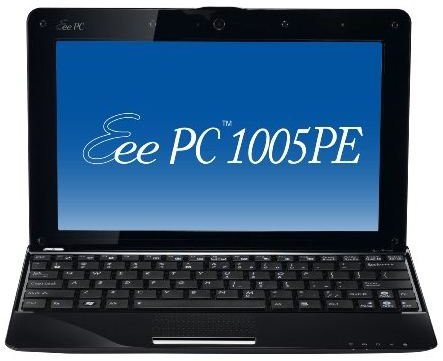 Introduction
Netbooks and subcompact notebooks allow you to conveniently bring your computer, files, work, and the internet with you. They are small, affordable, and portable. Other benefits of the small form factor are that they are extremely efficient and have a long battery life thanks to their Intel Atom processors. Many netbooks can achieve 3 to 5 hours of usable life with wifi disabled allowing you to watch at least one or more movies, plenty for an average plane flight. Some netbooks (Asus EEE 1005PE) can even achieve 14+ hours of life, which can be perfect for long international, cross-country, or extended road trips.
Choosing a Netbook
When purchasing a netbook, shop around at different websites and stores to find the best price for the one you want. Here is a short list of things to consider for a netbook geared towards movie watching.
Physical Size – How big of a computer do you want to carry?
Computer hardware specifications – Do you need more USB ports, more hard drive storage space, or certain other specifications (Bluetooth, 3g data, etc.)
Screen Size, weight, and battery life – What would be a good compromise between these three factors? In general, the greater the battery life, the larger the screen size (10 inch netbooks have the greatest battery life) and the heavier the battery and overall notebook.
Screen Type - LED-backlit screens are brighter and more vibrant
Recommended Netbooks
The winners for netbook battery life go to the Asus Eee PC 1005PE-PU27 and 1005PE-PU17. They come in several colors, but at the heart of their system are an Intel Atom N450 1.66Ghz processor, 1GB of DDR2 RAM, and a 250GB hard drive. Note that the small RAM and hard drive capacities can be upgraded. What also makes this brilliant netbook for watching movies is the incredible 14 hour battery life and LED-backlit LCD screens which are very vibrant.
Maximizing Battery Life on the Go for Movies and Productivity
The key to getting the most enjoyment out of watching movies on your netbook or any other laptop/notebook is to extend the battery life. Here are some tips to minimize your power consumption while watching a movie.
· Upgrade the netbook's bios (check the manufacturer's support site for the latest downloads for your specific device).
· Update your drivers (especially the video card, again, check the manufacturer or Intel's website).
· Obviously, get a full charge on the computer
· Turn the brightness down to the lowest acceptable level
· Turn off wireless internet (wifi) because you will be presumably watching full screen and not multitasking with a movie.
· Disconnect and turn off any unnecessary devices and applications connected to the computer – the less that is running on and off your computer, the better.
· Use sound insulating headphones/earbuds so you can play the movie at a lower volume
· Turn on the computer's power saving mode
· Whenever possible, plug your computer in to top off the battery or power it via AC (the wall).
Other Accessories, Addons, and Guides to Consider
External CD/DVD drive USB
Aside from the Asus EEE 1004DN, most netbooks do not come with dvd drives for playing movies. Instead, you will need a USB external DVD drive to play media from a disc.
Large USB drive or external hard drive
An alternative to an external DVD drive is to use another computer to "rip the DVD" to a movie file that you can transfer via a USB drive or external hard drive. See our guide on ripping a movie for your netbook or any other computer here.
More Memory
More memory will run your computer, movies, and other media much smoother. See my other guide to memory upgrades for your netbook.
New Hard Drive
A new larger hard drive will allow you to store more movies and media (music, other videos, and pictures) on your netbook and will likely read your data faster. See my guide to replacing your netbook's hard drive.
Maintenance
Keep your netbook running good as new with my guide to caring for your netbook.